Commuter Services
Fuel up for a successful finals week.
---
Students with "U" parking permits may park in designated "A" lots after 3 p.m. This option enhances safety by allowing students to park in lots closer to main campus buildings during the evening.
---
A new campus transportation service provides a safe and reliable ride on campus during night hours.
---
Check out these options to find a mode of transportation that works for you.
---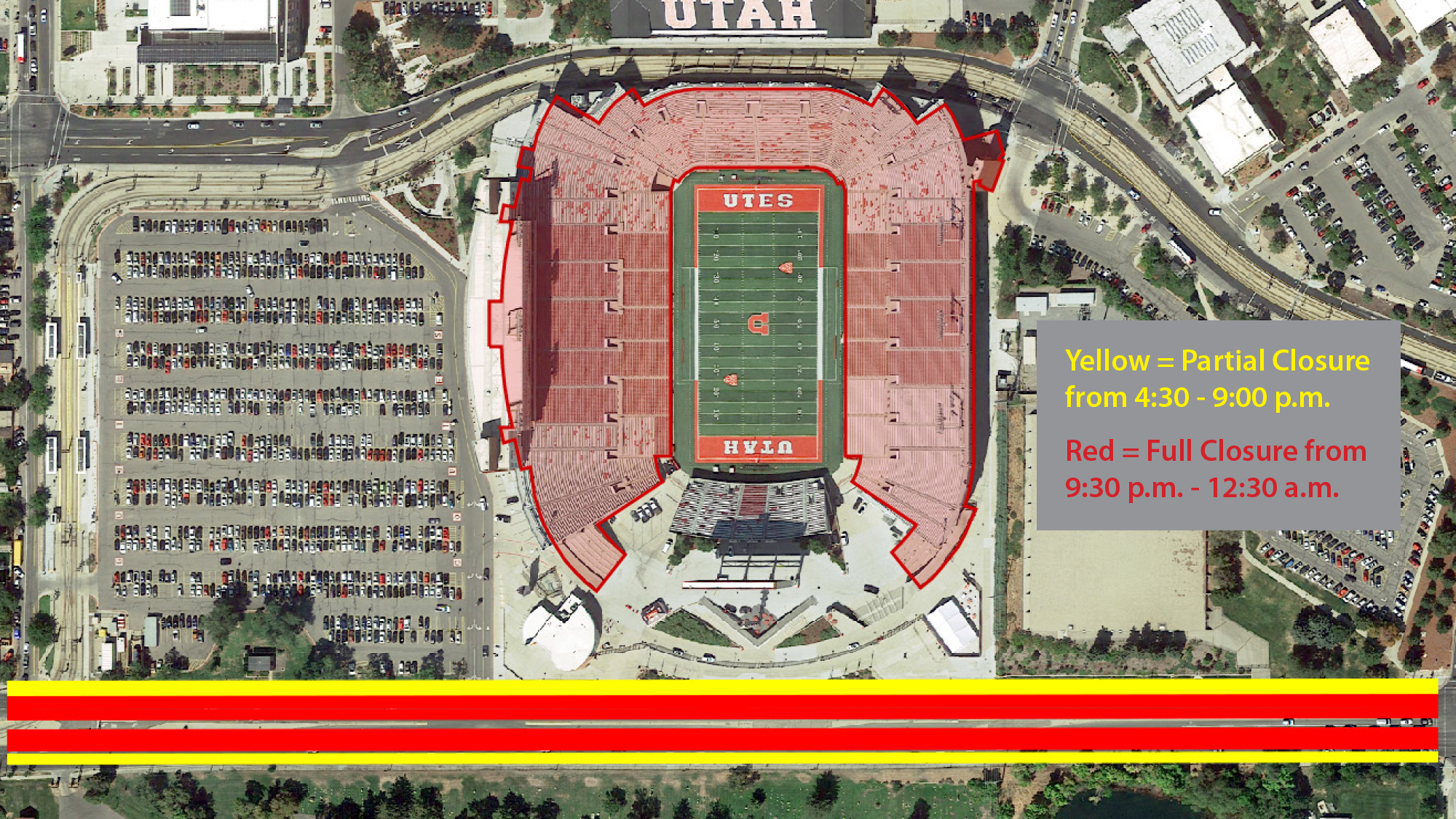 A conference at Rice-Eccles Stadium will draw roughly 30,000 people July 17-20, 2019. Lane and road closures will take place at 500 South, between 1300 East and Guardsman Way, as well as along University Street.
---
UTA TRAX construction on the Main Street corridor between 100 and 500 South will begin May 4, 2019. Reach more about what to expect and how to navigate the closures.
---
Construction on the 1300 East corridor, between 1300 South and 2100 South, will begin again on May 13, 2019, with full section road closures. Expect delays and plan on alternate routes when navigating through the area.
---
Graduates and guests may park on campus for free during commencement and convocation ceremonies, but as campus parking is limited, visitors are encouraged to use the free U shuttle service.
---
To help keep students on the road to success this finals week, Commuter Services is offering parking and transportation tips, free food and drinks.
---
Starting today, there are new parking lots opening, shuttle routes starting and special prizes for those who use public transportation.
---