News Releases
U researchers' findings in controlling obesity in mice could someday similarly help control weight in people.
---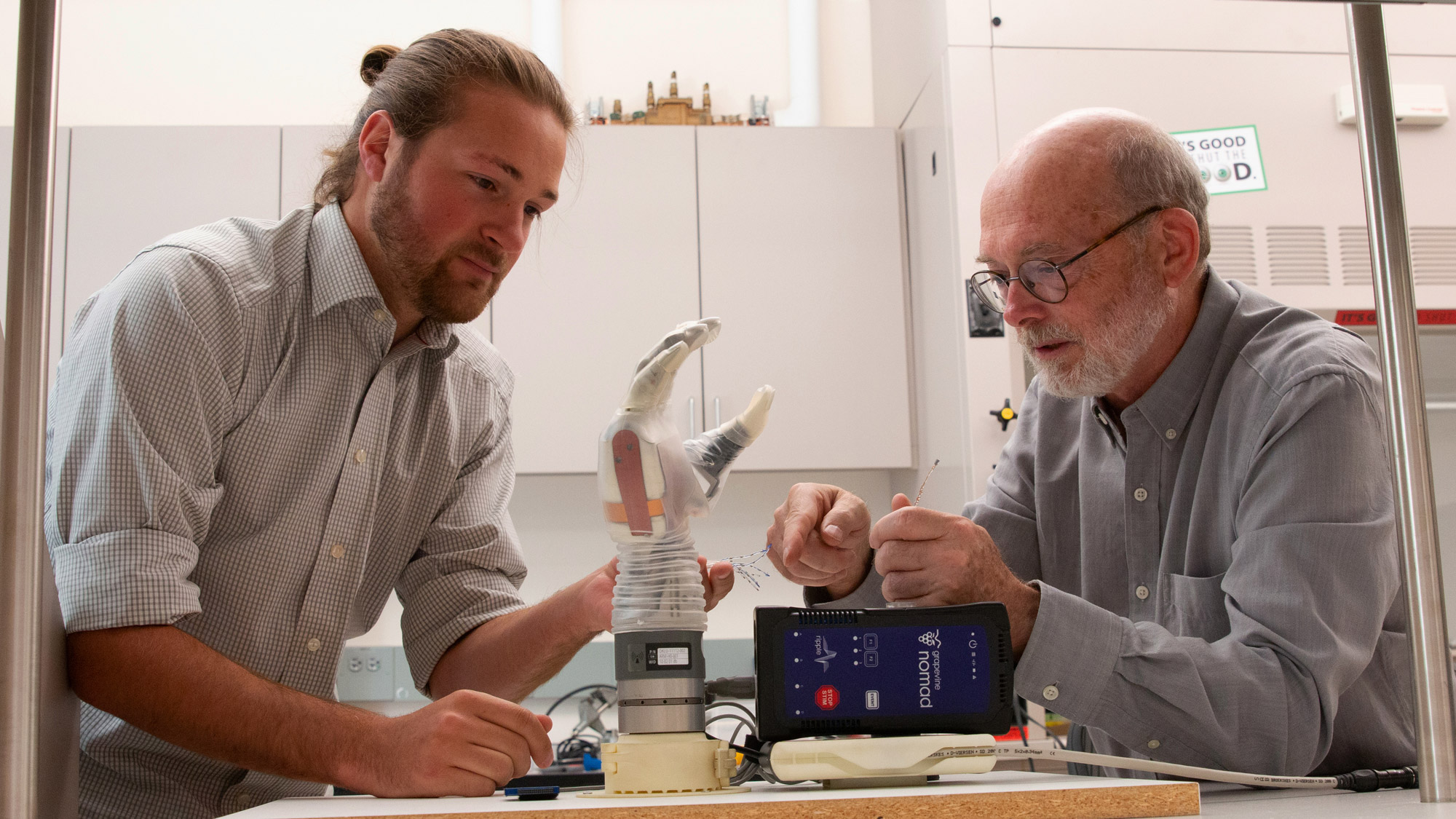 U engineers help develop a motorized prosthetic arm that can sense touch and move with your thoughts.
---
University scholars demonstrate that parents are the solution—not the problem—when it comes to education reform.
---
By researching ecosystems that resemble the parts of space most likely to harbor life, such as Jupiter's moon Europa and Saturn's moon Enceladus, astrobiologists can better understand where the universe could support life.
---
Metallic surfaces are no longer protected as topological insulators become thinner.
---
U chemists show how analyzing chemical reaction data can predict how reactions may proceed, potentially saving valuable time and resources in chemical research.
---
A first-of-its-kind study shows that men who avoid teen parenthood through their partners' use of abortion gain long-term economic benefits.
---
The structure found may be used to advance efforts in developing more effective inhibitors and treatment of cancers.
---
U professor Sarah Projansky has accepted an offer to serve as an associate vice president.
---
University of Utah engineers develop a chip that converts wasted heat into usable energy.
---