Utah Magazine
Tales from a graveyard, caring for aging family and more in Utah Magazine's fall issue.
---
The team received 28 awards at the 2021 University & College Designers Association competition.
---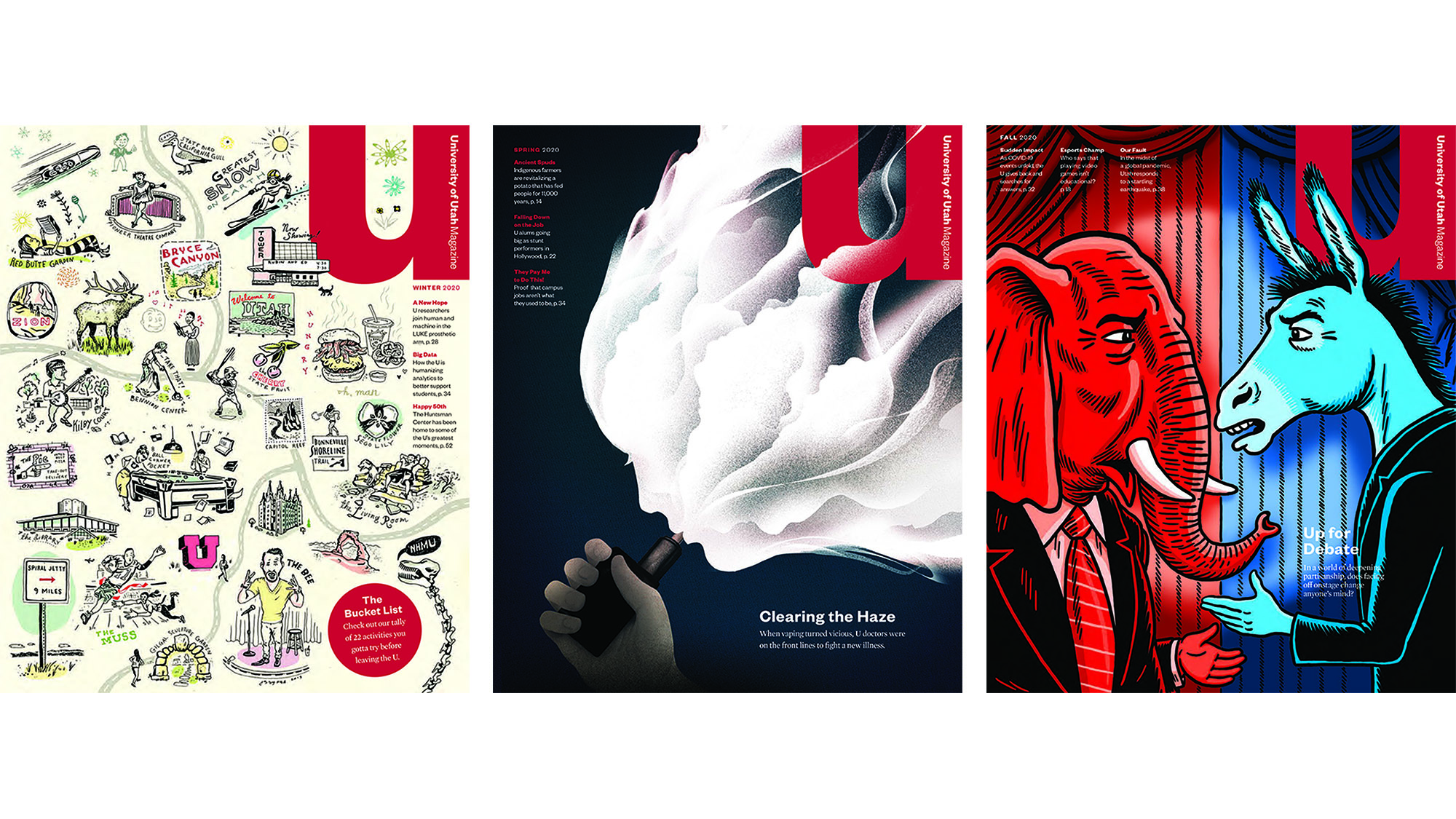 The recently redesigned and relaunched publication has received several top prizes and recognitions for its most recent issues.
---
The latest issue of University of Utah Magazine is hot off the presses. Check out the features, including investigating if debates change people's minds, a COVID-19 timeline and how the U responded to an earthquake in the middle of a pandemic.
---