Rice-Eccles Stadium
The 72-foot-tall cauldron now sits on a pedestal that features a cascading water element.
---
More than 100 U midshipmen and cadets gathered at Rice-Eccles Stadium for the event.
---
The addition increases stadium seating capacity to 51,444.
---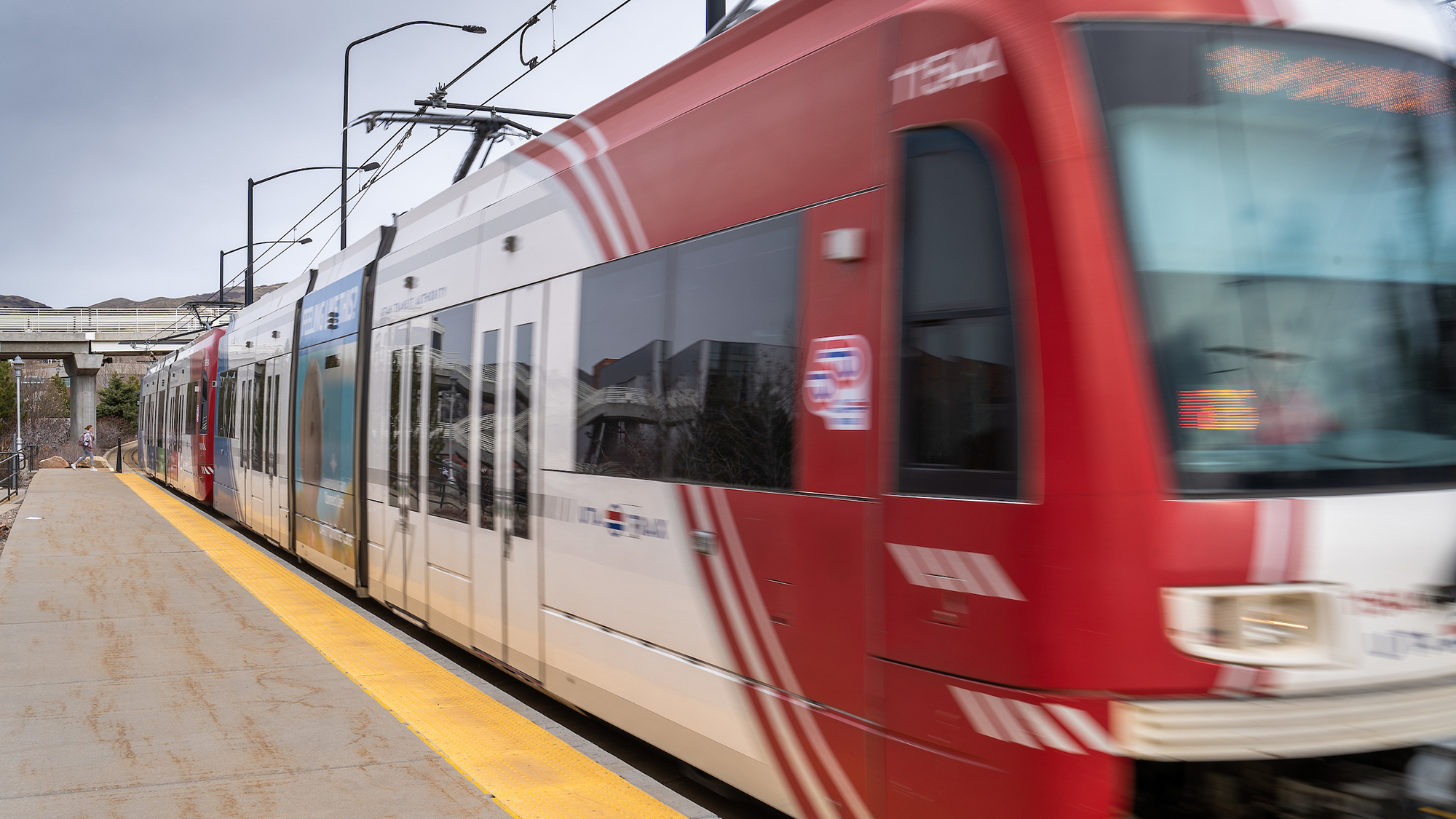 The construction will impact both riders and drivers.
---
The U and Utah Department of Cultural & Community Engagement partner to help Utah's art community.
---
Changes include event guidance, travel Restrictions, and temporary work adjustments (TWA).
---
The Garth Brooks Stadium Tour comes to Rice-Eccles Stadium Saturday, July 17, 2021. Tickets go on sale Thursday, May 6, 2021 at 10 a.m. MDT
---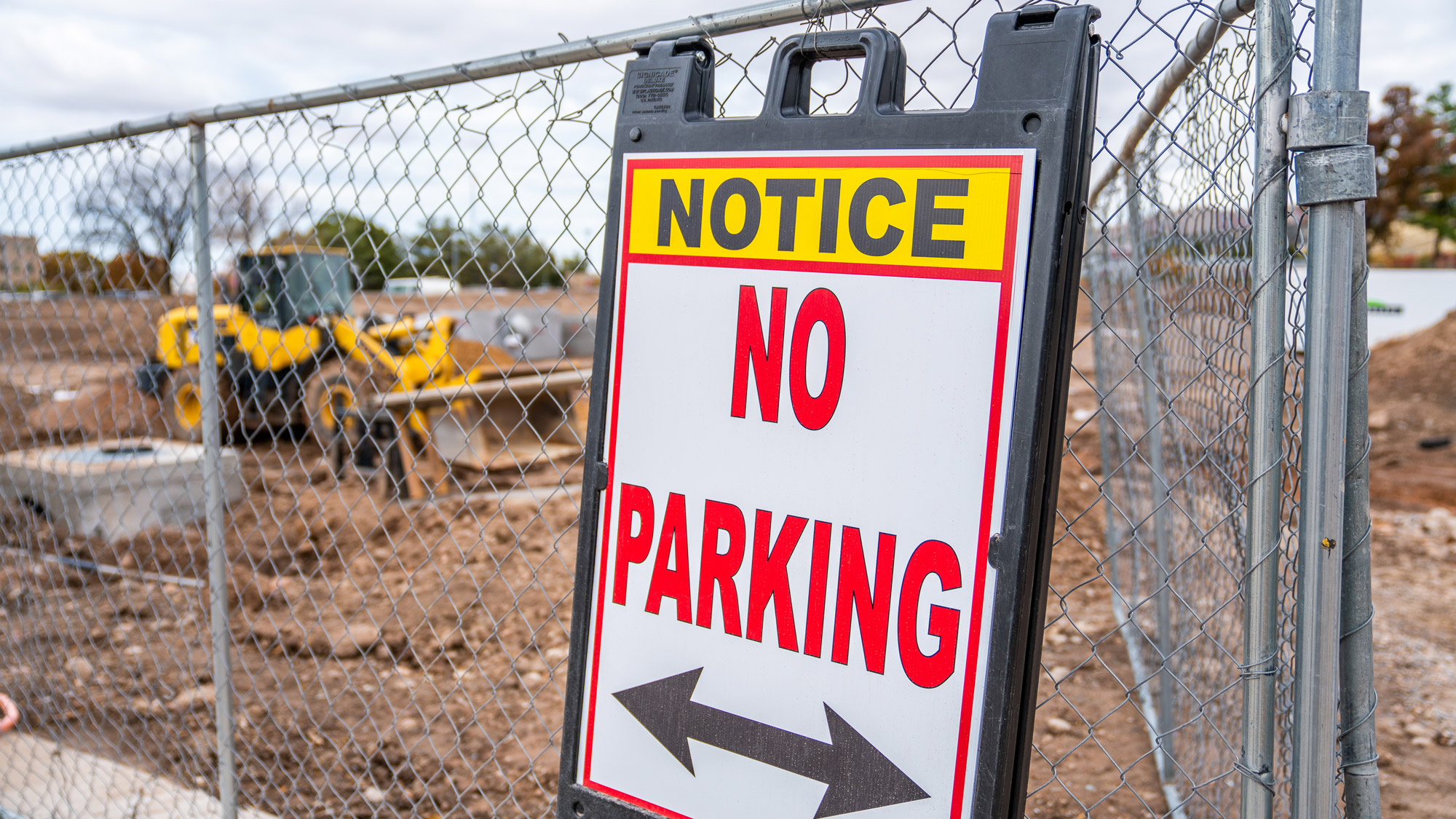 Be aware of construction happening all over campus.
---
A historic building on campus is being fortified, and its iconic rooftop featuring large block letters spelling out "UTAH" is not going anywhere.
---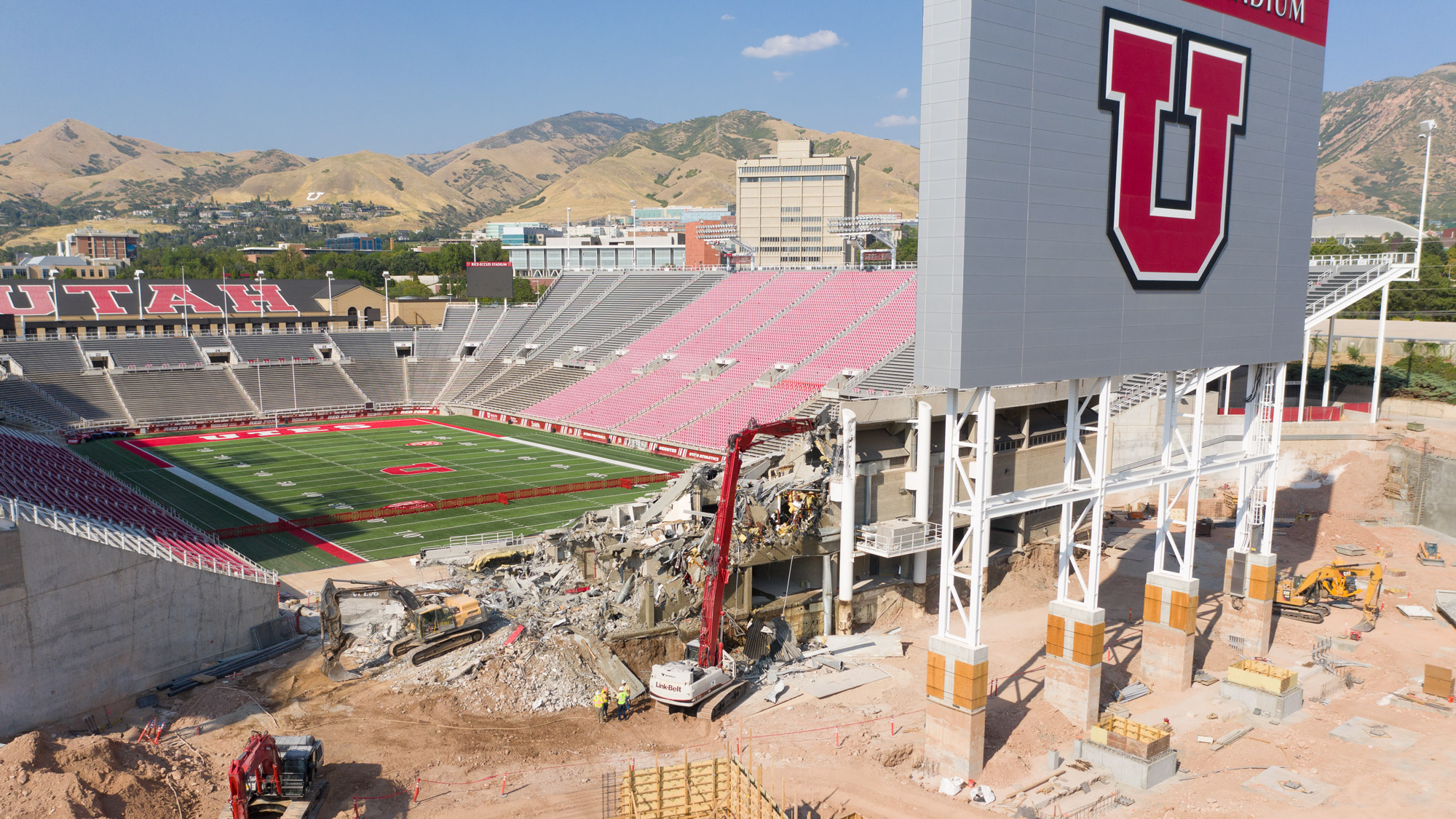 The demolition of the Spence Clark Football Center in the south end zone of Rice-Eccles Stadium has begun.
---