Huntsman Cancer Institute
New PathMaker Summer Research Program provides a way to engage diverse students in biomedical cancer research.
---
U professor teaching people about federal funding of cancer research.
---
Two sky bridges connecting the new Primary Children's and Families' Cancer Research Center to its sister facilities, were recently installed, marking the halfway point to the Huntsman Cancer Institute renovations.
---
Vice President Joe Biden visited the Huntsman Cancer Institute and discussed sharing "big data" across disciplines, hospital systems and state borders in his quest to defeat cancer.
---
U vice president and general counsel John Morris died Feb. 16. On Friday, March 4, at 5 p.m. the university will honor and celebrate Morris' life at a service at the S.J. Quinney College of Law.
---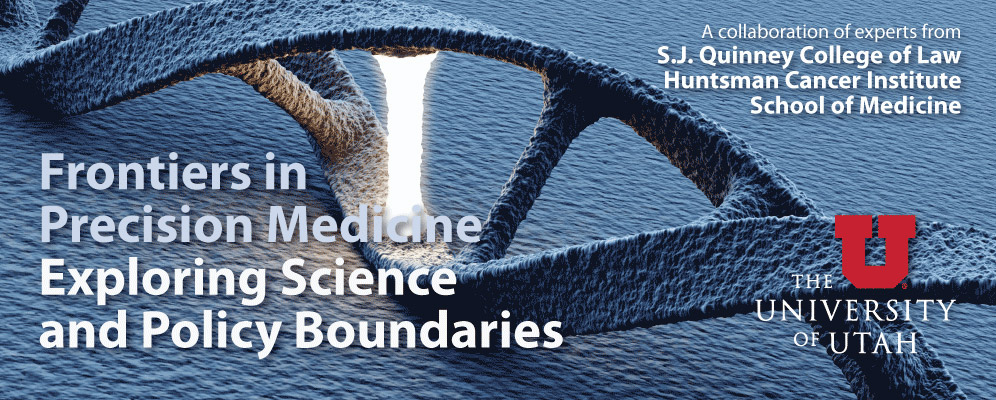 Groundbreaking symposium to examine issues related to biomedicine and law. The event on Dec. 3-4 is a collaboration between the College of Law, University of Utah Health Care and the Huntsman Cancer Institute.
---
Huntsman Cancer Institute patio design competition to provide a relaxing and healing atmosphere for cancer patients.
---
A study led by researchers at Huntsman Cancer Institute (HCI) at the University of Utah and Arizona State University might have found the answer.
---
ADD CANCER PREVENTION TO YOUR KITCHEN WITH HCI AND HARMONS By Huntsman Cancer Institute Shopping for cancer-fighting foods just got easier, thanks to a partnership between Huntsman Cancer Institute and Harmons Grocery. The partnership came out of the organizations' shared interest in teaching the public about healthy eating and how it can help prevent cancer […]
---

Huntsman Cancer Institute receives elite national designation receiving Comprehensive Cancer Center status.
---