Bryan Hubain
How you can participate in the U's Day of Collective Action on March 22.
---
Volunteers needed for campus-wide Day of Collective Action.
---
The 2021 Beacons of Excellence Award theme celebrated individuals and programs disrupting the status quo while creating positive change.
---
For the past 49 years, the Ute Indian Tribe has reaffirmed a partnership with the University of Utah.
---
A video interview honoring and celebrating Native American Heritage Month.
---
The group leading efforts to create an anti-racist campus.
---
Nominations are open for those who have been intentional sources of change at the U, for students either in the classroom or in the community.
---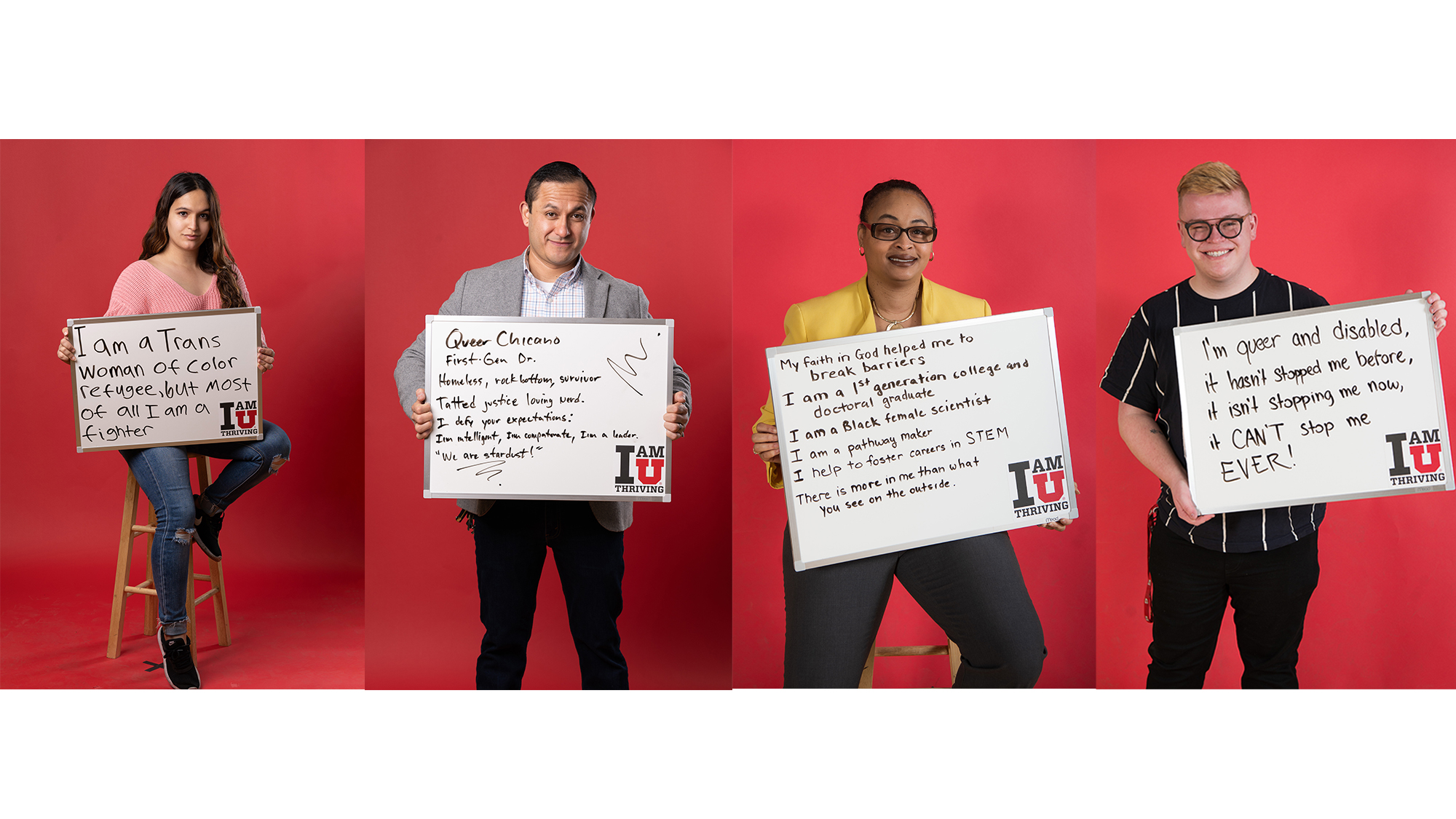 Four "I Am U Thriving" campus storytellers shared personal experiences of love, success, pain, privilege, marginalization and other messages they want our campus to know.
---
As the COVID-19 pandemic reaches the one-year mark, it is vital for our community to remain diligent.
---
This one-stop-shop connects students to resources for food security, affordable housing, health insurance, finances, legal services, mental health and more.
---