The Basic Needs Collective (BNC) has proven to be a lifeline for our diverse student body, addressing their most pressing needs with precision. To raise awareness, the BNC is wrapping the Block U starting Tuesday, Aug. 29.
Among the top needs endorsed by students, financial assistance tops the list at 57%, followed closely by transportation at 48%, housing at 44%, food at 36%, health care at 27%, and mental health at 23%. Notably, 44% of U students have endorsed four or more of these crucial needs.
The Basic Needs Collective functions as a well-coordinated resource referral center, dedicated to educating and connecting students with both campus and community resources. The office has developed a resource database with over 300 campus and community resources, a thrift pop-up and the recruitment of over 50 student volunteers as Basic Needs Ambassadors. The mission is clear: to help students meet their fundamental needs through a robust model of prevention, intervention and support.
Accessing BNC services is effortless. The office is conveniently located in the Union basement—just below the food court—is open Monday-Thursday, 9 a.m.-6 p.m., and Fridays, 9 a.m.-3 p.m. Students can schedule in-person or virtual appointments with the dedicated team members through the website.
Since its formation in April 2022, the BNC has emerged as an invaluable resource, serving more than 400 students by providing essential support and guidance. One such student was Debbie Adebunmi, healthcare administration graduate student, who spoke at an event celebrating the BNC's first "birthday" in 2023.
"The staff at the BNC really listened to my unique circumstance and talked me through the available alternatives that would help me the most," said Adebunmi. "The staff even made phone calls and sent connecting emails with internal and external experts to make the process easier on me. And the thrift pop-up shop located in the office has indeed contributed to my wellness and ability to focus on my education and helped with balancing other areas of my life."
At the heart of the effort lies collaboration. To provide the best support to students, partnerships are essential. The staff at the BNC actively engages with various stakeholders, including on-campus entities and state and community agencies. These partnerships enhance the ability to serve students comprehensively.
Vice President for Student Affairs Lori McDonald understands the needs of students and just how impactful a collaborative program like this can make on U's campus.
"We know that many factors contribute to a student's overall well-being, and the BNC is uniquely organized to provide a central location for a wide variety of resources related to food security, affordable housing, health insurance, managing finances, legal services, mental health and more," said McDonald. "In this first year, we learned the top five needs students are financial assistance, housing, transportation, food and health care."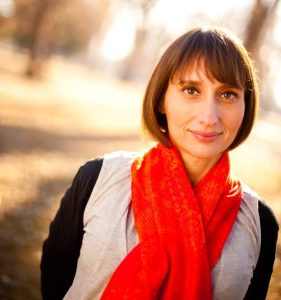 Leadership in Student Affairs has also recently appointed the first director of Basic Needs, Sarah Elizabeth Garza-Levitt. Bryan Hubain, associate vice president for student development and inclusion, is confident that Garza-Levitt's passion and experience will benefit the BNC under her leadership.
"Sarah Elizabeth is a committed leader who fosters a holistic wellness and successful approach to her work with students," said Hubain. "She focuses on student care, long-term impacts, reducing stress and improving academic success. Sarah Elizabeth's engagement at the state-level, her research, community-partnerships and service delivery are assets she will utilize to further positive and long-lasting institutional strategies that address basic needs insecurity in all its forms at the University of Utah."
Garza-Levitt is a first-generation college student who earned an Associate of Science at Salt Lake Community College, a Bachelor of Social Work and a Master of Social Work at the University of Utah. Since joining the U as a staff member in 2016, she has been an active member of the campus community advocating for the importance of securing basic needs as a key to academic success. Read her full biography here.
"The Basic Needs Collective stands as a testament to our commitment to your success," said Garza-Levitt. "We are here to ensure that every student's basic needs are met, allowing you to make the most of your university experience. Your journey towards a brighter future starts with us. Thank you for being part of the University of Utah community."
For those who wish to support the office, please visit Basic Needs Collective giving page.