On Wednesday, Feb. 8 from 6-7:30 p.m. the University of Utah Department of Public Safety will host the panel discussion, "Reimagining Public Safety: Dream realized or deferred?" in the J. Willard Marriott Library, Gould Auditorium.
Campus policing continues to be top of mind for students, faculty, and staff on the University of Utah campus. This event is a continuation of the listening tour and campus outreach efforts led by Keith Squires, chief safety officer, U Department of Public Safety.
IN-PERSON REGISTRATION HERE            ZOOM WEBINAR REGISTRATION HERE
"Our students, faculty and staff members are tremendously engaged in this work and provide valuable feedback on ways we can better serve our campus community," said Squires. "We take seriously that our public safety employees, peace officers and I have to earn the confidence of the University community. We are dedicated to furthering this vital work."
Panelists at the February 8 event will discuss policing in the post George Floyd era: What has changed in law enforcement and what hasn't? Do we need police? After the protests, can we come together to discuss meaningful and lasting change? Panelists and attendees will discuss and answer questions on where policing needs to go, what has changed at the University of Utah, and what do we, as a society, do now.
Panelists include:
Keith D. Squires, chief safety officer, University of Utah Department of Public Safety
Jason Hinojosa, interim chief of police, University of Utah Department of Public Safety
Keith Embray, executive director of Equity, Diversity, and Inclusion, University of Utah Athletics
Nahum Tadesse, lead presidential intern, University of Utah
Muskan Walia, Department of Public Safety intern, University of Utah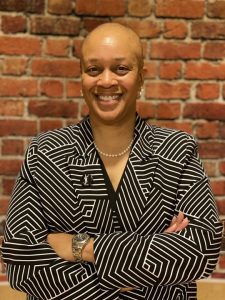 The discussion will be led by Dr. Tracie L. Keesee, co-founder, President and Chief Operating Officer of the Center for Policing Equity. The CPE promotes police transparency and accountability by facilitating innovative research collaborations between law enforcement agencies and empirical social scientists. The CPE also seeks to improve issues of equity both within law enforcement agencies and between the communities they serve.
Dr. Keesee works closely with communities to ensure their representation and participation in the co-production of public safety. She is a retired 25-year veteran of the Denver Police Department and holds a Ph.D. in Intercultural Communications from the University of Denver, and a Diversity and Inclusion Certification from Cornell University among her many other accolades.
In addition to these listening sessions which inform department leadership decisions, Squires has completed multiple actions to restructure and update DPS to meet the needs of a modern campus. These updates include:
REQUEST A LISTENING SESSION
Members of the university community unable to attend this panel discussion can request a tailored listening session for their college, department or office. These listening sessions can be: one-on-one, in small groups or with larger gatherings. They can either be held at the Public Safety Building (complete with a tour) or at a preferred location. Food and drinks will be provided by DPS.
If you are interested in scheduling a session, or would like more information, please contact Brian Nicholls, Special Assistant to the Chief Safety Officer at Brian.Nicholls@utah.edu.