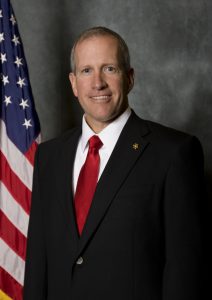 In order to be effective in our efforts to provide a safe learning environment for students, a safe working environment for faculty and staff and a safe experience on campus for all those who visit, our public safety employees, peace officers and I have to earn the confidence of the University community.
That begins with an honest and open commitment to evolve our efforts to meet the unique circumstances of a university campus, hold ourselves accountable when we could have done better and connect with those we are charged to protect in a more personable manner.
In that spirit, members of my leadership team and I are launching a series of listening sessions to better understand your concerns, your unique safety needs and to build relationships that will benefit us all as a university community.
Your perspective is important to us and we would like to give you some insight into our evolving role on campus. These listening sessions can be tailored to your preference: one-on-one, in small groups or with larger gatherings. We would love to hold the meetings at our soon-to-be-opened Public Safety Building (complete with a tour) or we can meet at your preferred location. Of course, we won't come empty-handed, either; we are happy to provide pizza, snacks and drinks.
If you are interested in scheduling a session, or would like more information, please contact Brian Nicholls, special assistant to the chief safety officer at brian.nicholls@utah.edu.
We look forward to meeting with you.