On Friday, Feb. 10, the University of Utah held a groundbreaking ceremony for the Applied Sciences Project, a $93.5 million endeavor that includes renovation of the historic William Stewart Building and a new 100,000-square-foot building with modern teaching labs and state-of-the-art research facilities. The completed spaces will house world-class scientists addressing the country's most urgent issues, including energy, air quality, climate change and water management, and provide additional classrooms and experiential learning opportunities for crucial undergraduate STEM courses.
"Utah is growing, and we need to expand," said U President Taylor Randall to the crowd at the Applied Sciences Project ceremony. "This project will help us increase capacity to educate new generations of STEM leaders and provide the expertise to sustain Utah's STEM economy to keep Utah vital."
The Wilkes Center for Climate Science & Policy and the Departments of Physics & Astronomy and Atmospheric Sciences will relocate to the new building upon its completion in late 2024. The researchers will use the facilities for a range of activities, such as forecasting hazardous weather, predicting the Wasatch Front's winter particulates and summer ozone, developing new advances in semiconductors and quantum materials and managing the Willard Eccles Observatory telescope at Frisco Peak. The partnership between these departments is a component of the merger between the College of Science and the College of Mines and Earth Sciences, announced last year.
"The collaborative and interdisciplinary nature of this project will bring together faculty and students who will work together to address the grand challenges of our day and make great advances in fundamental research," said Peter Trapa, dean of the College of Science.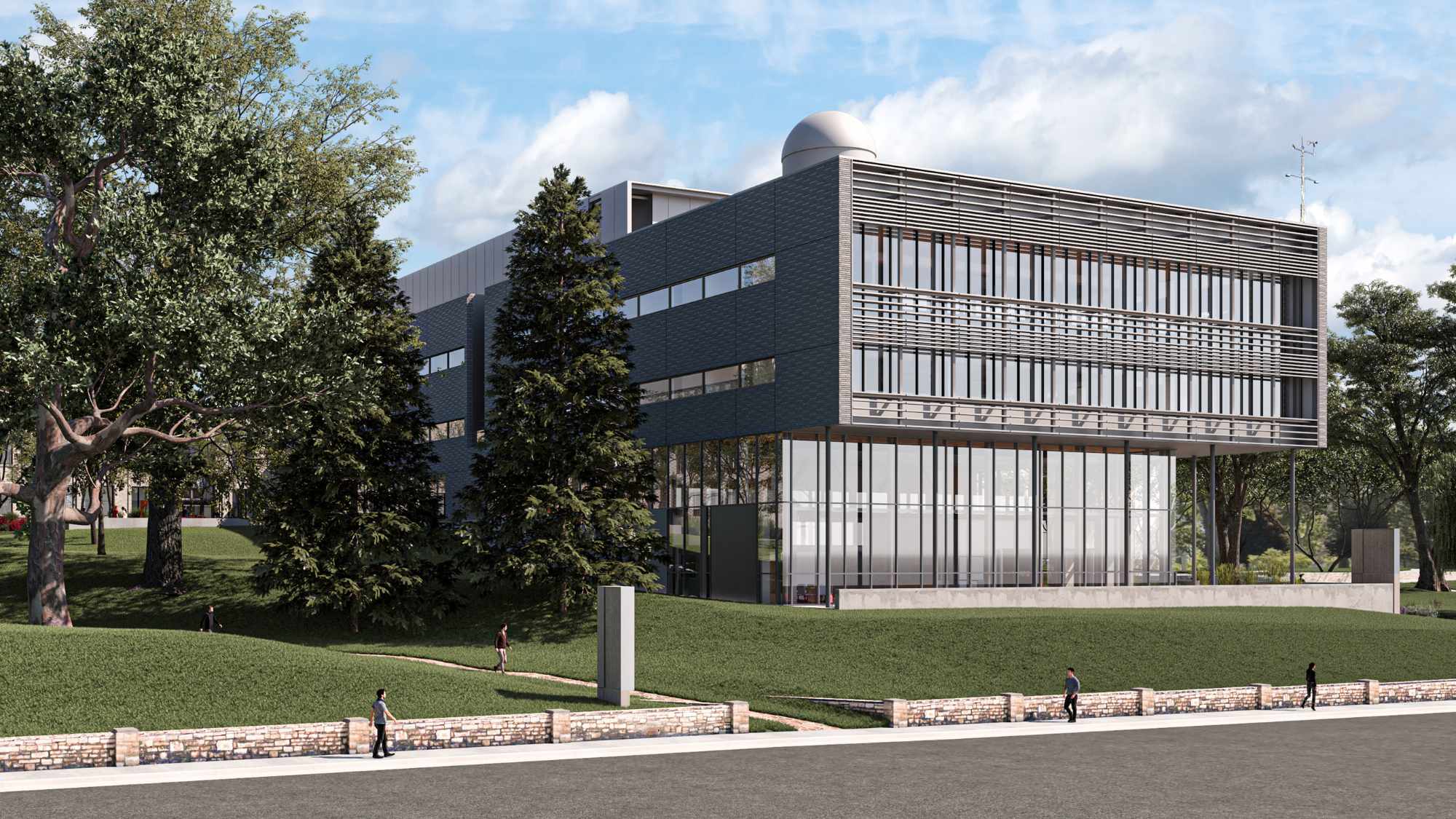 The project will boost the capacity for crucial undergraduate courses, allowing departments to address record STEM enrollment. Classes taught in the buildings are necessary for 37 different STEM degree programs and nine pre-professional programs, including all engineering, pre-medical and computer science majors. Along with access to modern experiential teaching spaces, students will avoid bottlenecks in high-demand courses, helping reduce graduation time.
"The Applied Sciences Building will be a home base, a catalyst for learning and innovation in the 21st century, and will touch thousands of lives," said Darryl Butt, dean of the College of Mines and Earth Sciences.
The Utah State Legislature approved the project in 2020 and the state appropriated $64.8 million in funding for the project. Both the university and the legislature consider the project a high priority because it supports the state's STEM economy.
When completed, the Crocker Science Center and the two buildings in the Applied Science Project will form the Crocker Science Complex. The complex, made possible by an $8.5 million gift from Gary and Ann Crocker, will form a dynamic interdisciplinary STEM hub on the east side of the U campus.
"In the end, when all is said and done, the core objective of philanthropy has always been the impact that a gift might have on individual lives. Ann and I know very personally that the College of Science is the pivotal portal in this state through which students wishing to enter the sciences and science-based profession must pass," said Gary Crocker. "Ann and I have seen this virtuous cycle. Science leading to commercial innovation, leading to better jobs and better communities."