Sustainability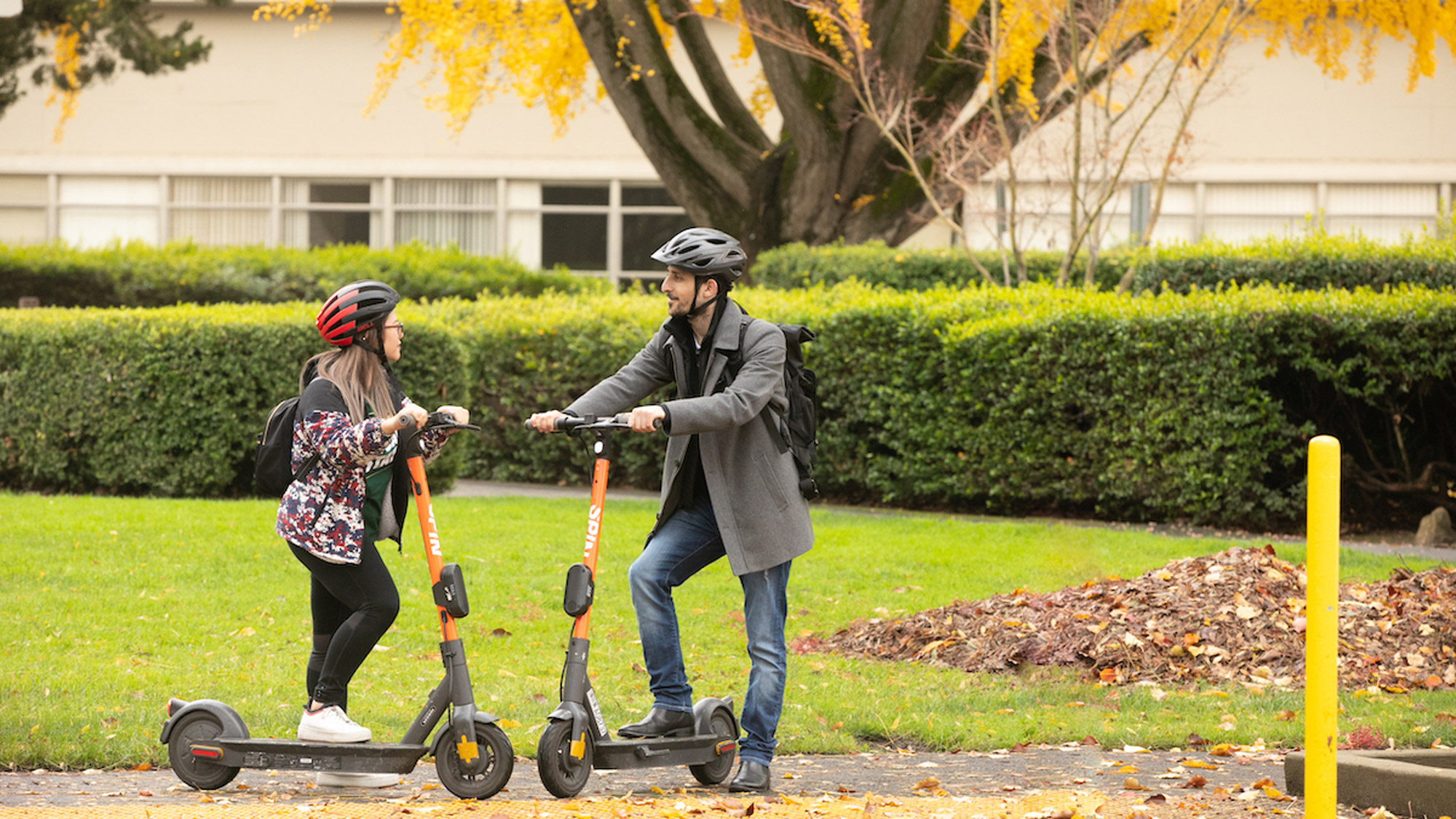 With 100 e-scooters and 50 e-bikes on campus, students, employees and visitors have affordable and sustainable transportation options.
---
It's never good to toss items that can be repurposed or recycled, but electronics are particularly problematic.
---
The Wasatch Experience engages educators in a two-day workshop on integrating ecology, economy, and equity into curriculum. Upon completion, participants can apply for a grant or teaching assistant award through the Sustainability Teaching Scholars Program.
---
This social media contest will run through April 30.
---
Discussion on April 15 explores principles of restorative environmental justice
---
U recognizes Aniya Butler with the 2022 Award in Environmental Humanities.
---
Lots of great stories from all over campus and beyond.
---
The project was selected as a recipient of the 2022 inaugural Anthem Awards.
---
See campus updates from our chief safety officer, campus sustainability initiatives, mobility hubs and design and construction projects currently underway on campus.
---
If you are a U faculty, staff or intern, you can trade your space heater for a free electric blanket.
---