winter break
Normal service will resume on Jan. 3, 2022.
---
Employees are encouraged to use the time to focus on their well-being.
---
With regular COVID-19 testing and planned vaccinations, the U's Spring 2021 Semester will be shaped by the global pandemic.
---
The U has added three days of leave time to support staff in advance of spring semester.
---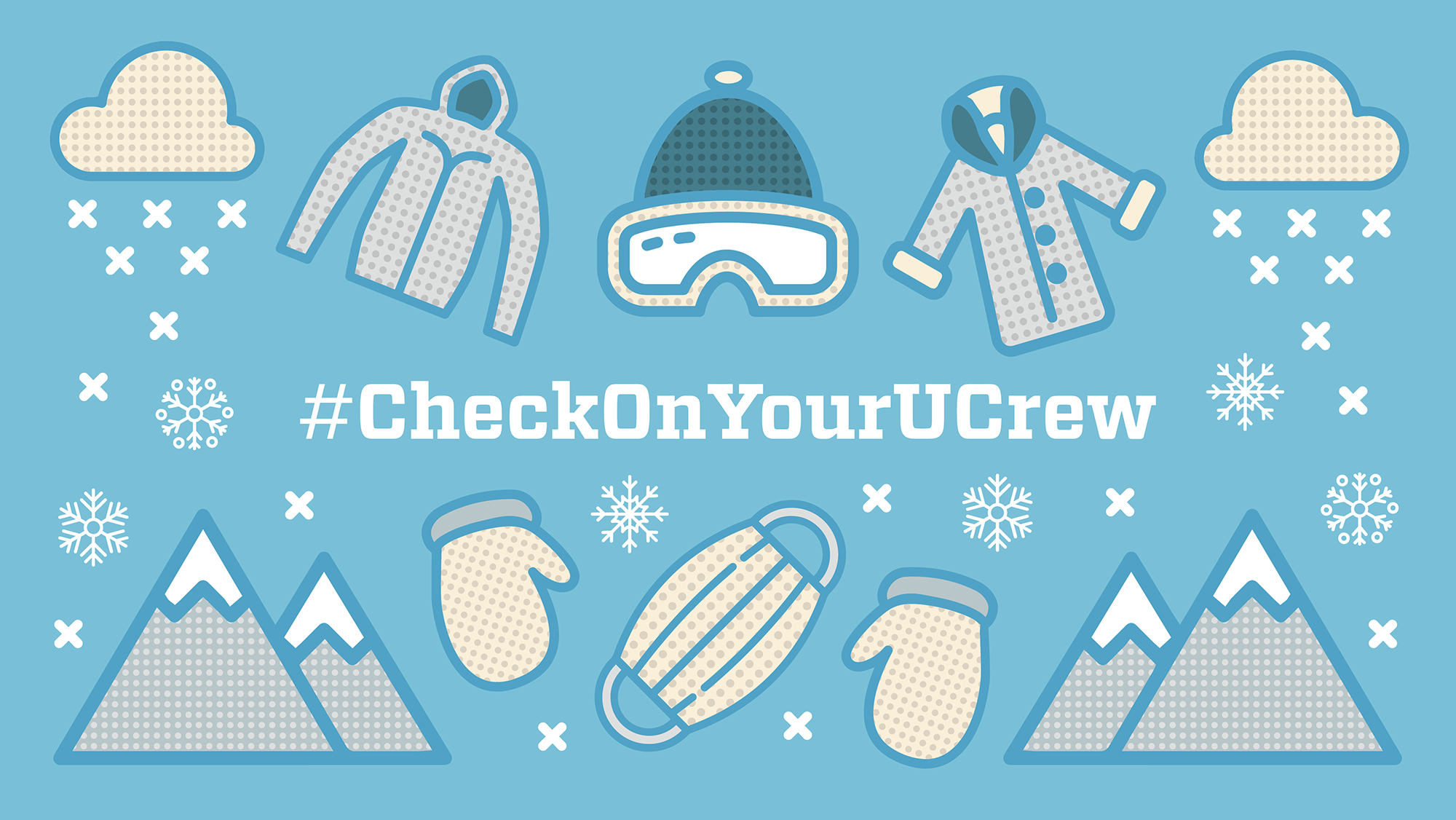 Reach out to your friends, peers and colleagues as we head into the break.
---
While employees may be working remotely, the University of Utah is open and services will continue and be accessible.
---
The Marriott Library will be distributing care packages filled with study supplies and cookies as students head into the last weeks of fall semester.
---
Due to the COVID-19 pandemic, the U has modified its academic calendar and the format in which courses are taught.
---