Hinckley Institute of Politics
"Now more than ever, it is important for Utahans to engage in this election."
---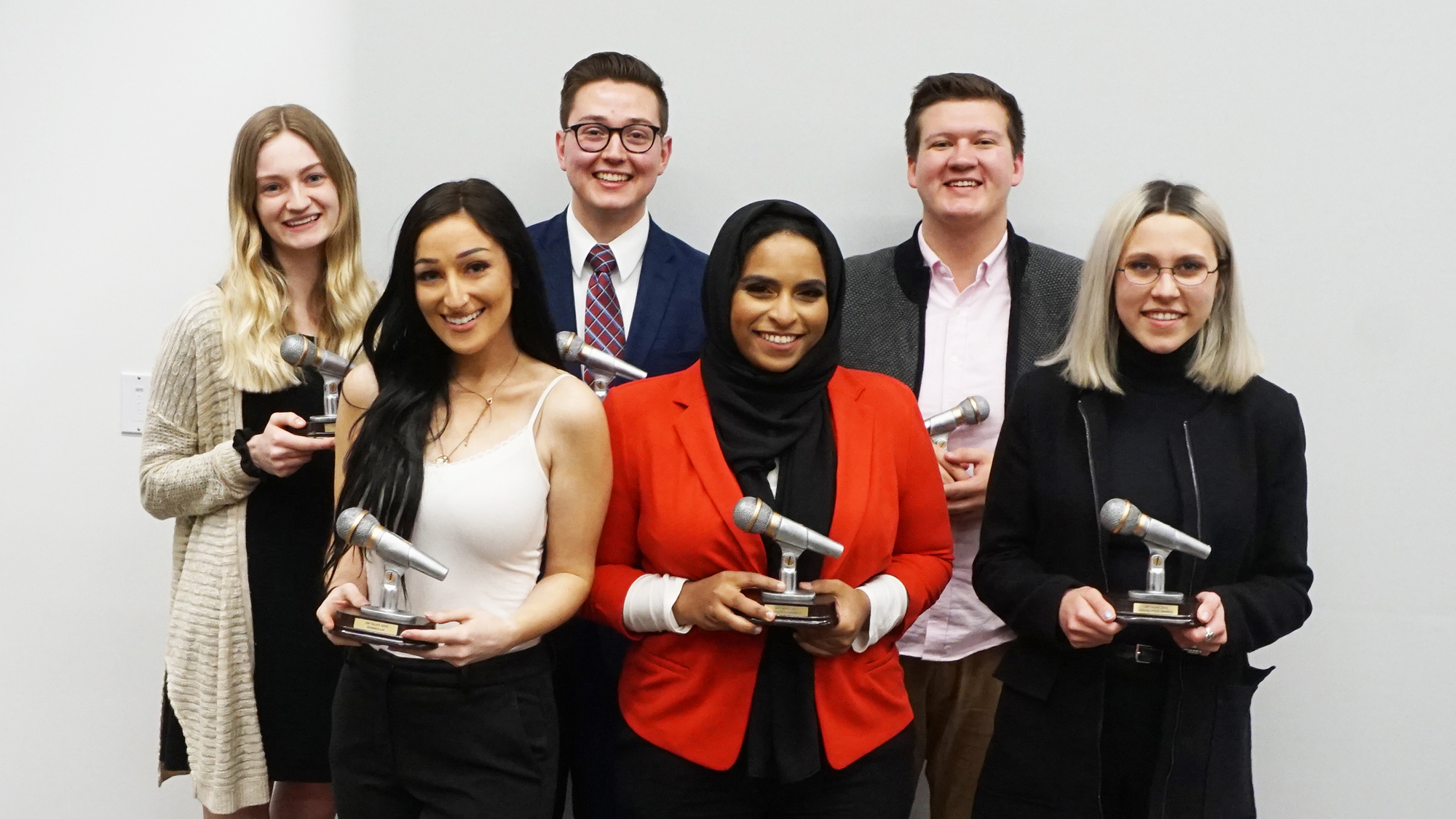 All University of Utah students are eligible to win a $1,000-$5,000 scholarship by submitting a two-minute speech online.
---
U alumnus Anthony Fratto shares how completing four internships with the Hinckley Institute shaped his time at the U and boosted his career.
---
A new endowed chair at the U will honor the late Sen. Robert F. Bennett and his exemplary commitment to public service.
---
A Q&A with Jason Perry, director of the Hinckley Institute of Politics.
---
Film spotlights new Hinckley fellow Pierre-Richard Prosper's role in prosecuting rape as a war crime in Rwanda.
---
KUED and the Hinckley Institute aim to elevate political dialogue in Utah with new show.
---
The Carolyn and Kem Gardner Building will be a state-of-the-art learning space, equipped with the latest technology and thinking about how to foster learning of the highest caliber.
---
JUMP TO: Foothill Drive walking and biking audit East Bench Master Plan and Parley's Way Corridor Plan meeting Hinckley Institute of Politics names new communications director Red Butte Garden 2016 Outdoor Concert Series FOOTHILL DRIVE WALKING AND BIKING AUDIT Thursday, May 26 | 4-6 p.m. EAST BENCH MASTER PLAN AND PARLEY'S WAY CORRIDOR PLAN MEETING […]
---
Commencement will be held on Thursday, May 5, 2016, at 6:30 p.m. at the Jon M. Huntsman Center. In the weeks leading up to the ceremony, we'll profile graduates from across the university.
---