Bennion Center
Find and access information about degrees, co-curricular and extracurricular activities and campus resources all in one place.
---
Want to contribute positive action to catalyze personal growth and sustainable impacts?
---
Donate today or submit a heartfelt message to let victim-survivors on campus know they are not alone.
---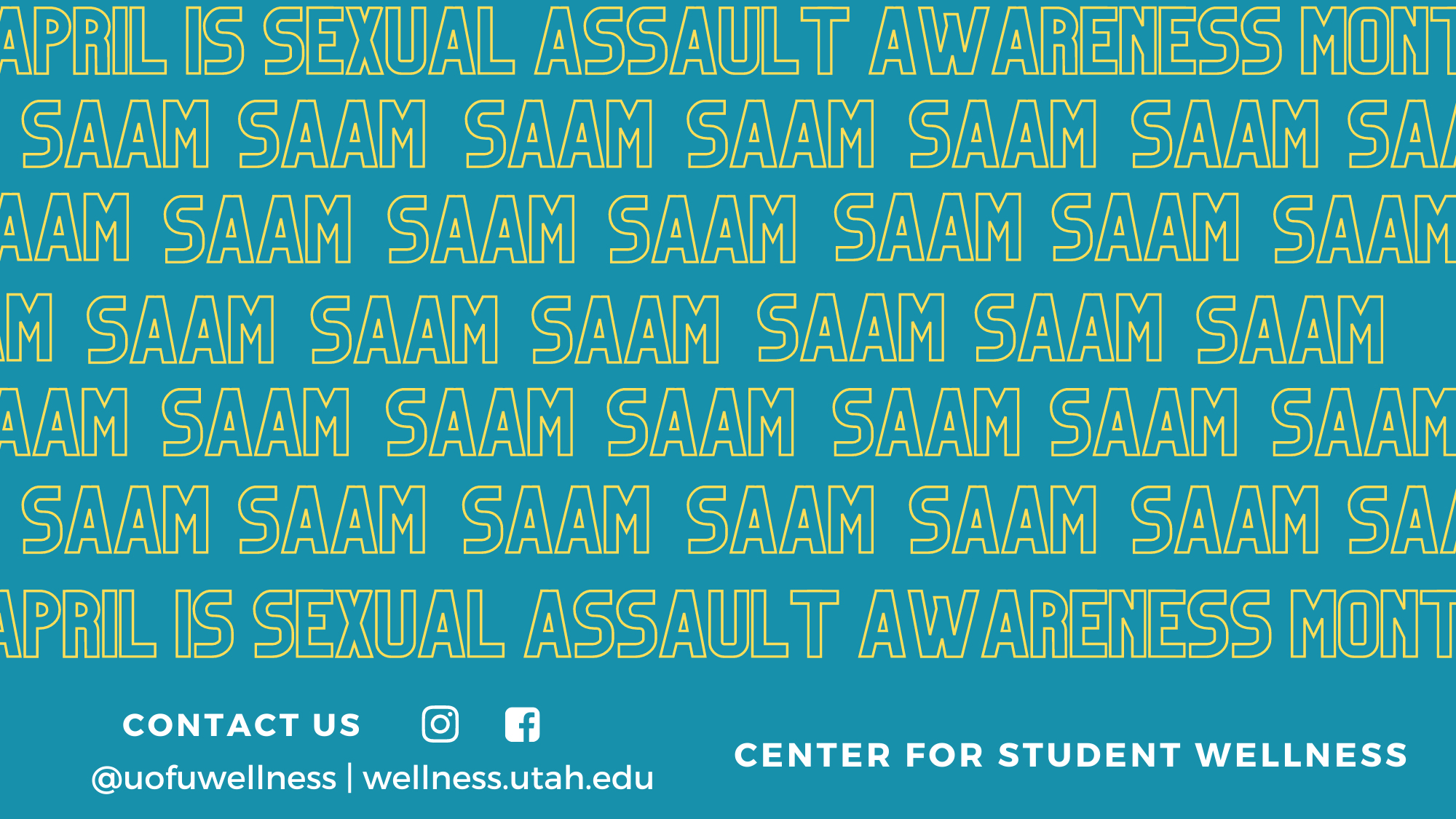 This month gives the campus an opportunity to educate communities and individuals on how to prevent sexual violence.
---
In-person and online volunteer opportunities are available.
---
Vice President for Student Affairs Lori McDonald launched a new series of video interviews with her directors to keep students updated on available support in this new virtual era for campus.
---
JUMP TO: National emergency alert tests Potter Street closure and archaeological dig Free OSHA trainings and certifications Fall issue of Continuum magazine Metallurgical engineer awarded $440,000 for lithium-ion battery research Laura Kessler receives Fulbright Scholar Fellowship Professional Education offers certificates in legal professions Unauthorized vehicles on sidewalks Global Learning Across the Disciplines Grants Learning Abroad: […]
---
JUMP TO: Academic Senate Committee interest survey closes March 9 Summer and fall textbook adoption requests due Bennion Center honored by lawmakers U professors honored by Ecological Society of America Chemistry chair honored with American Chemical Society award Beacons of Excellence Award call for nominations Inclusive access to textbooks: Save students up to 80 percent […]
---
Hundreds of volunteers banded together Jan. 13 in honor of Dr. Martin Luther King Jr. to make these and other projects come to life. In all, Bennion Center student leader Bryan Luu coordinated 11 different projects community partners identified as priorities.
---
U students across campus find ways to give back to the community and help those in need.
---