Bennion Center
The project has been key for participants in their adaptation to the American culture.
---
Applications for this annual award open in late August and close in early October each year.
---
Find and access information about degrees, co-curricular and extracurricular activities and campus resources all in one place.
---
Want to contribute positive action to catalyze personal growth and sustainable impacts?
---
Donate today or submit a heartfelt message to let victim-survivors on campus know they are not alone.
---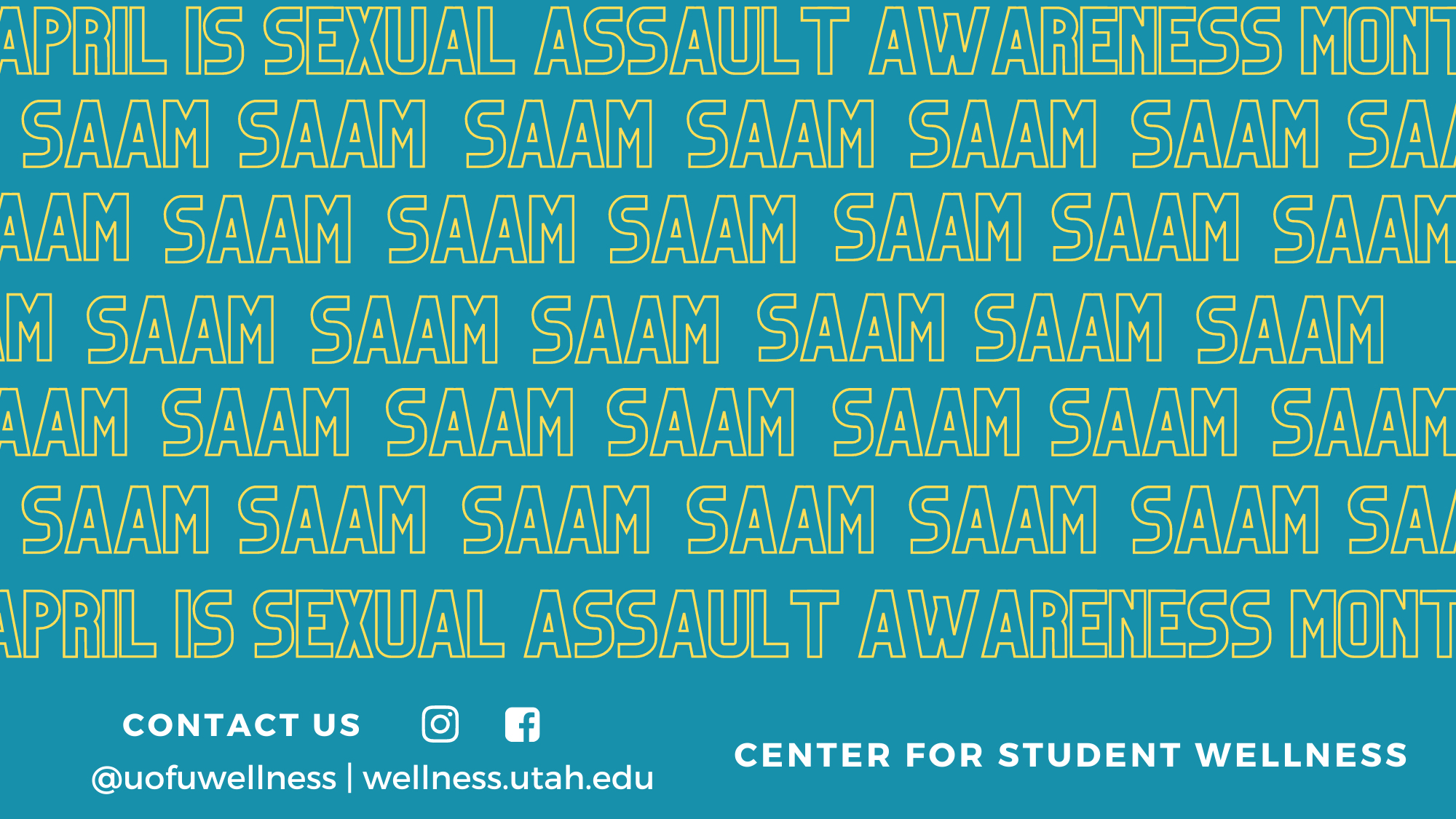 This month gives the campus an opportunity to educate communities and individuals on how to prevent sexual violence.
---
In-person and online volunteer opportunities are available.
---
Vice President for Student Affairs Lori McDonald launched a new series of video interviews with her directors to keep students updated on available support in this new virtual era for campus.
---
JUMP TO: National emergency alert tests Potter Street closure and archaeological dig Free OSHA trainings and certifications Fall issue of Continuum magazine Metallurgical engineer awarded $440,000 for lithium-ion battery research Laura Kessler receives Fulbright Scholar Fellowship Professional Education offers certificates in legal professions Unauthorized vehicles on sidewalks Global Learning Across the Disciplines Grants Learning Abroad: […]
---
JUMP TO: Academic Senate Committee interest survey closes March 9 Summer and fall textbook adoption requests due Bennion Center honored by lawmakers U professors honored by Ecological Society of America Chemistry chair honored with American Chemical Society award Beacons of Excellence Award call for nominations Inclusive access to textbooks: Save students up to 80 percent […]
---