It should come as no surprise that the University of Utah is home to some of the world's premier experts on air quality. As we settle deeper into the winter inversion season, researchers at the U renew their efforts to better understand who the big emitters are, who is being affected and how we can clear our air. It's not just the folks in the atmospheric sciences who are studying air quality. We have professors in art, philosophy, geography, sociology and economics who are working to better understand the causes and identify comprehensive solutions.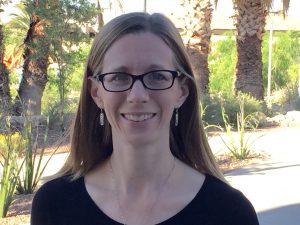 Sara Grineski, professor of sociology and environmental studies, focuses on environmental health disparities, children's health and environmental justice. She explores how social inequalities shape our exposure to air pollution as well as the health effects caused by air pollution.
The results of her research have led her to believe that "not everyone has the same opportunities to protect themselves in terms of where they live or work. It doesn't matter if it is a red air quality day—landscapers (for example) have to be outside working. We can try our best to protect our family in our little bubble but the solution to the problem is we need to reduce emissions and make the air cleaner for everyone," Grineski said. "We need to see solutions at a policy level. Air quality needs community solutions, state-level action and federal policy."
Daniel Mendoza has reached similar conclusions. As a research assistant professor in the Department of Atmospheric Sciences, his work focuses on the impact of poor air quality on health, both for individuals and for the population as a whole. "While historically, studies have looked at very elevated pollutant levels, such as those found during inversions," he said. "Our current research shows that even small increases in PM 2.5 or ozone are responsible for outcomes ranging from increased absences in schools to a greater number of hospitalizations due to pulmonary conditions."
One of the simplest solutions lies with changing behaviors around transit.  "Within the metropolitan planning context, we have found that the use of transit as an alternative to single-passenger vehicle use can mitigate emissions in a meaningful way," Mendoza said.
Frequently, people place the blame on industry, without acknowledging that "refineries are there because we demand the gasoline to drive our cars and diesel for our goods to be delivered. Personal accountability is a necessary component of solving this problem," Mendoza said. The solution can be as simple as "not idling our cars, taking transit as often as possible and being more conservative with the temperature in our homes."
Grineski and Mendoza are only two of the many researchers engaged in examining air quality at the U. The university's Global Change and Sustainability Center hosts an inventory of U researchers, publications, presentations, media references and awards related to air quality. As the smog settles in our valley, and we know our researchers are working hard to do their part, we need to make conscious choices to reduce our own emissions and remind our elected officials of the importance of state and federal policy to make our air cleaner for everyone.
Throughout February, take action on air quality by tracking your commute behaviors with the Clear the Air Challenge, a statewide competition that aims to reduce emissions from vehicles by promoting alternative transit options. Join the U team at travelwisetracker.com/s/university-of-utah.