Pride Week
Hateful and biased behavior has no place on our campus.
---
Check out all the events happening for Pride Week March 28-April 1.
---
Join in the U's Pride Week 2021 events from March 29 to April 2.
---
This year's ​Pride Week at the U​, held Sept. 30-Oct. 4, celebrates queeroes from both in and around the university community including respected artists, LGBTQIA+ alumni, local politicians and proactive students, staff and faculty.
---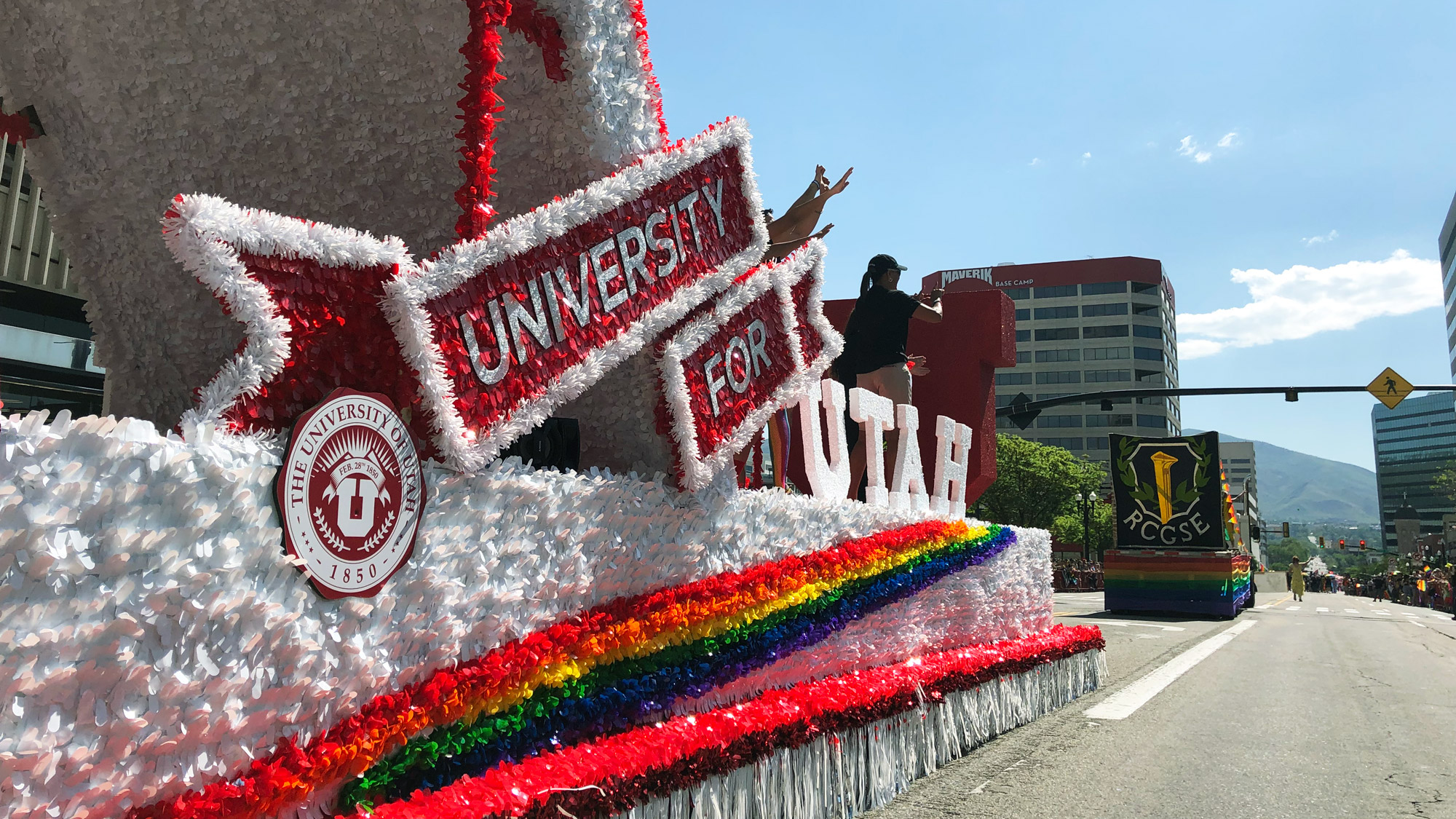 The U's Asia campus hosted its third annual Pride Week from May 13-17, while the U participated in Salt Lake City's Pride Parade and festival this past weekend.
---
Julio Salgado, a visual artist who describes himself as an artist who happens to be undocumented and queer, will be on campus as part of the 2017 Pride Week events on Wednesday, Oct. 4, 2017.
---
Week of events analyzes safe spaces for LGBTQIA community.
---

Kim Hackford-Peer, associate director of Gender Studies Program, named 2016 Linda K. Amos Award for Distinguished Service to Women recipient.
---
Musician Angel Haze to headline U's Pride Week, events highlight LGBTQIA issues.
---