Paul Morgan
U student and Army veteran Nolan Acree reflects on the most difficult transition in his life—leaving the U.S Army.
---
The U celebrated both the 2021 and 2020 honorees in the annual Veterans Day ceremony.
---
A full schedule of events is planned, including the 24th Annual Veterans Day Commemoration on Nov. 11.
---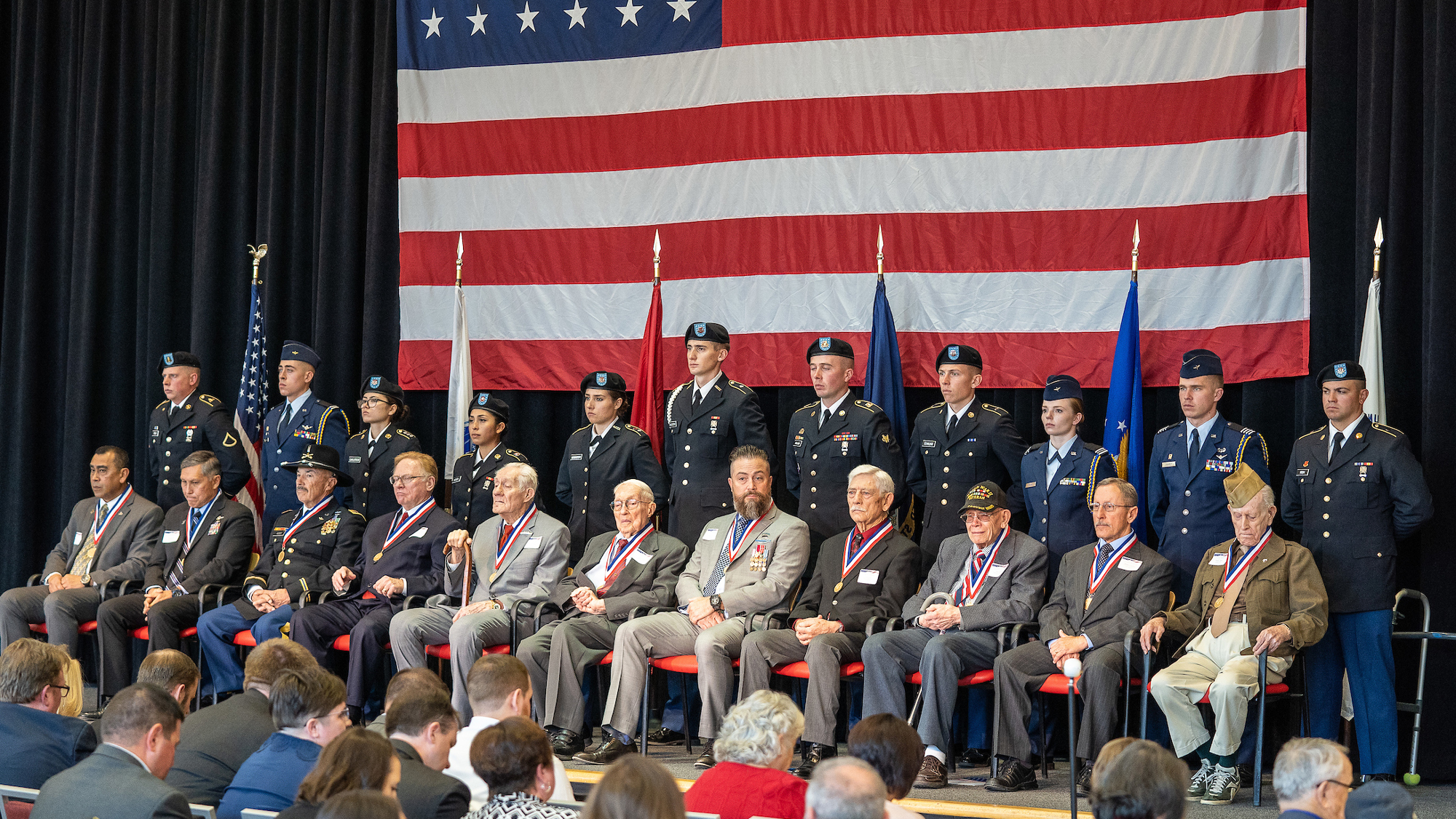 The U's Veterans Day Commemoration committee is searching for its 11 honorees for 2021 to be recognized at a ceremony.
---
Engineering student and U.S. Army vet Jacob Salgado recognized as 2017 Student Veteran of the Year at Veterans Day football game against Washington State.
---
The new director of the Veterans Support Center, Paul Morgan, discusses the center's services and who can benefit from the offerings.
---