art
Scientific analysis of an ancient portrait pigment reveals long-lost artistic details.
---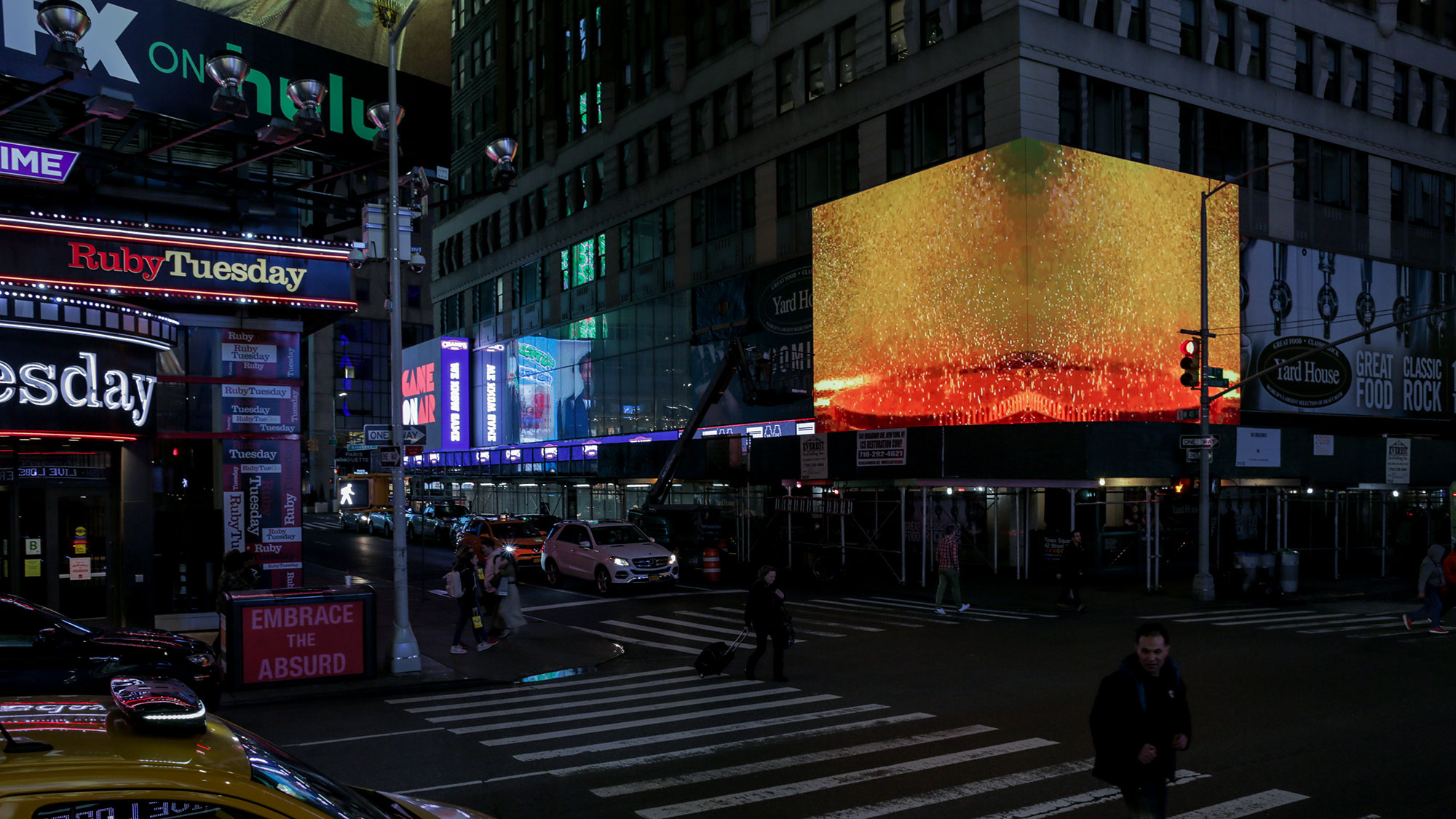 A huge LED screen in Times Square shows gold coins dissolving in a solution. York Smith, an assistant professor in materials science and engineering, facilitated the science behind the art.
---
U art class to unveil and dedicate nine murals in Murray, Utah.
---
Need one more getaway before buckling down for the semester? Here are two road trips through signature Utah landscapes and unique works of art.
---
The story behind Art & Art History graduating senior Nemo Miller's art installation called "A Safe Place for Stressed Out Students, Otherwise Known as The Cry Closet" in the university's J. Willard Marriott Library.
---
Native Artist Hosts Alternative Tours, Presentations around Go West! Native American performance artist DeLesslin George-Warren offers a thought-provoking perspective on the art and history of the West through free tours and presentations around "Go West! Art of the American Frontier from the Buffalo Bill Center of the West" at the Utah Museum of Fine Arts this week. The events are part […]
---
New UMFA Exhibition Takes Fresh Look at Art and History of the West By Mindy Wilson, UMFA marketing and communications director A new exhibition at the Utah Museum of Fine Arts explores one of the most important chapters of American history through celebrated artworks from one of the nation's finest collections of western art. "Go […]
---
Art + Wellness at the UMFA: Living Better through Art By Mindy Wilson, UMFA marketing and communications director If you've been to the university's fine arts museum, you know it's a great place to look at and learn about world-class art from around the world. But did you know that visiting the Utah Museum of […]
---
"There are seven different billboard designs that have been used at entry points to the state. It is fun when you are coming back from a road trip and you see a sign that says 'Welcome to Utah' and you know that was the artwork you created for it."
---
UMFA to reopen in August, hosting a two-day reopening party during Welcome Week on Saturday, Aug. 26 and Sunday, Aug. 27.
---