UTAH BASKETBALL: RUNNIN' UTES ENTER THE TOP 10
In the latest Associate Press Top 25 poll the Runnin' Utes climbed their way back into the top 10 by jumping two spots to No. 9. Utah is coming off of a 76-61 victory over Cal and with Arizona sitting at No. 7, the Feb. 28 matchup between the two continues to sweeten.
Read the full article here.
---
PARKING PAINS ALL STUDENTS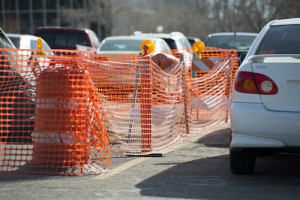 Ask U students what they think is the worst part of campus, and they'll usually tell you it's parking.
And it's not a new problem. From the construction of the Student Life Center to the new Lassonde Studios underway, construction on campus seems to be ever-present, and it's causing issues for cars.
Click here to read the full article.
---
POLICE INVESTIGATING ALLEGED RAPE AT U DORMS


U Police are investigating an alleged rape that occurred on upper campus this week.
The incident, classified as a forced sexual assault by the department's public records, took place between 5-7 a.m. on Sunday, Feb. 15, at the Sage Point 813 dorm building.
Read the full article here.
---