By Josiane Dubois, marketing and communications coordinator, Department of Theatre
On Sept. 18, the Department of Theatre opens with "Green Day's American Idiot" — the high octane, rock-opera musical of youthful disillusion. This is the first Utah production of the two-time Tony Award-winning hit, featuring the music of Green Day with the lyrics of its lead singer Billie Joe Armstrong with a book by Armstrong and Michael Mayer.
This energy-fueled rock opera features little dialogue and instead relies on the lyrics from Green Day's groundbreaking album to execute the story line, taking the American musical where it's never gone before. The musical features the hits "Boulevard of Broken Dreams," "21 Guns," "Wake Me Up When September Ends," "Holiday" and the blockbuster title track "American Idiot" from Green Day's 2004 Grammy Award-winning, multi-platinum album. Also included in the score are several songs from Green Day's 2009 release "21st Century Breakdown," and an unreleased love song, "When It's Time."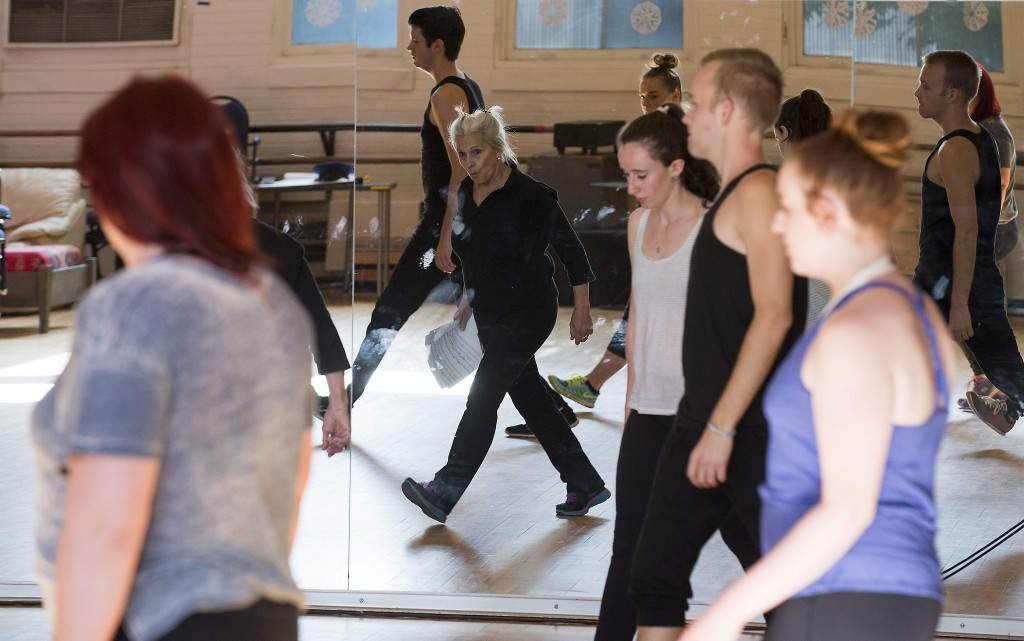 Set in post-9/11 Johnny (Austin John Smith), Tunny (Dominic Zappala) and Will (John Yerke) decide to flee the constraints of their hometown for the thrills of city life, but plans are quickly derailed when their choices quickly estrange the three friends. Also featured in the cast is Madi Cooper portraying Whatsername, Megan Shenefelt as St. Jimmy, Kelly Duffy as Extraordinary Girl, Matt Stott as Favorite Son and Liz Terry as Heather. The talented U alumnus Alex Marshall will be conducting an eight-person live band in addition to our cast playing live.
"Green Day's American Idiot" premiered at Berkeley Repertory Theatre in September 2009 and played through November of that year. In April 2010, the musical opened on Broadway in April 2010.
"Green Day's American Idiot" Sept. 18-27 at the Marriott Center for Dance. Tickets range form $8.50- $18. Free ticket for all University of Utah students with UCard.
Visit tickets.utah.edu for more information.
**Content Warning: Mature audiences only. Contains adult content, sexual themes, strong language and simulated use of drugs. It is recommended for audience members ages 14 and up. Children under four years of age, including babes in arms, will not be admitted. Mature teens are welcome, but parental discretion is advised due to profanity, and the handling of adult themes such as sex and drinking.