Faculty/Staff
U men's and women's soccer teams help provide pathways to college through their favorite extracurricular activity.
---
This fourth week of SafeU Month is focused on physical and environmental safety. The division of Emergency Management in the Department of Public Safety offers a variety of trainings and resources that help staff, students and faculty feel prepared should an emergency occur on campus.
---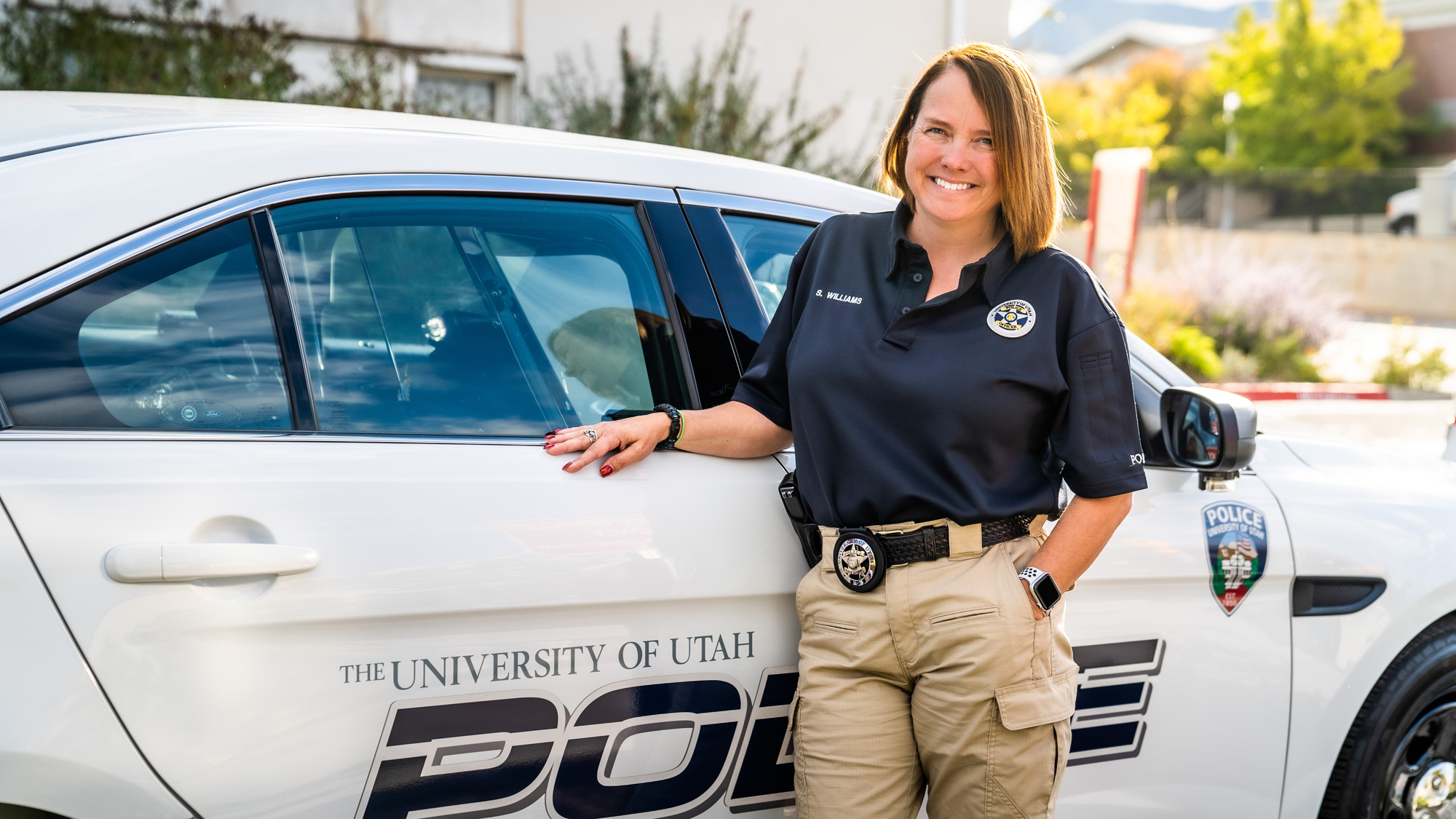 "I want students, faculty and staff to know Campus Police are here as a resource. If someone doesn't feel comfortable making a police report, we still want them to contact us so we can direct them to the help they need. There are so many resources on campus—OEO/Title IX, victim-survivor advocates, counseling. We want people to reach out to us so we can offer resources and referrals to keep them safe."
---
The Utah Philharmonia presents the "Haunted Orchestra," UMFA unveils four loans from major national collections and the Department of Theatre hosts the first statewide Intimacy Directing Workshop.
---
On Monday, Oct. 21, students, faculty and staff are invited to take time to gather as a U community at the Post Chapel in Fort Douglas to grieve, reflect and honor those who have been affected by interpersonal violence.
---
"What I like about research on resilience is that it shows there are simple, practical strategies that put fuel in your tank, get you back on track—whether that is getting through the workday or shaping a positive lifestyle."
---
U faculty, staff, students, alumni and community supporters are invited to engage in a conversation about how the U can successfully achieve its primary goals, elevating our university as a model for the nation.
---
These students were two of around 40 individuals selected nationwide from pharmacy schools across the United States to receive this accolade.
---
Remembering U researcher Shuping "Sunshine" Wang who walked the courageous and difficult path of a Chinese whistleblower who was forced to start a new life for herself in the USA.
---
Every year Environmental Health and Safety partners with Facilities Management to conduct a survey of lighting across campus. This year's event will be held on Monday, Oct. 28, 2019, beginning at 7 p.m.
---