NASA
U professor shows how astrobiology helps incarcerated people connect with science.
---
Scott Kelly, who spent a year in space, answered questions on maintaining physical and mental health, finding inspiration and remaining curious while in isolation.
---
Using data from NASA's Orbiting Carbon Observatory-2, researchers found connections between the population density of cities and how much carbon dioxide they produce per person.
---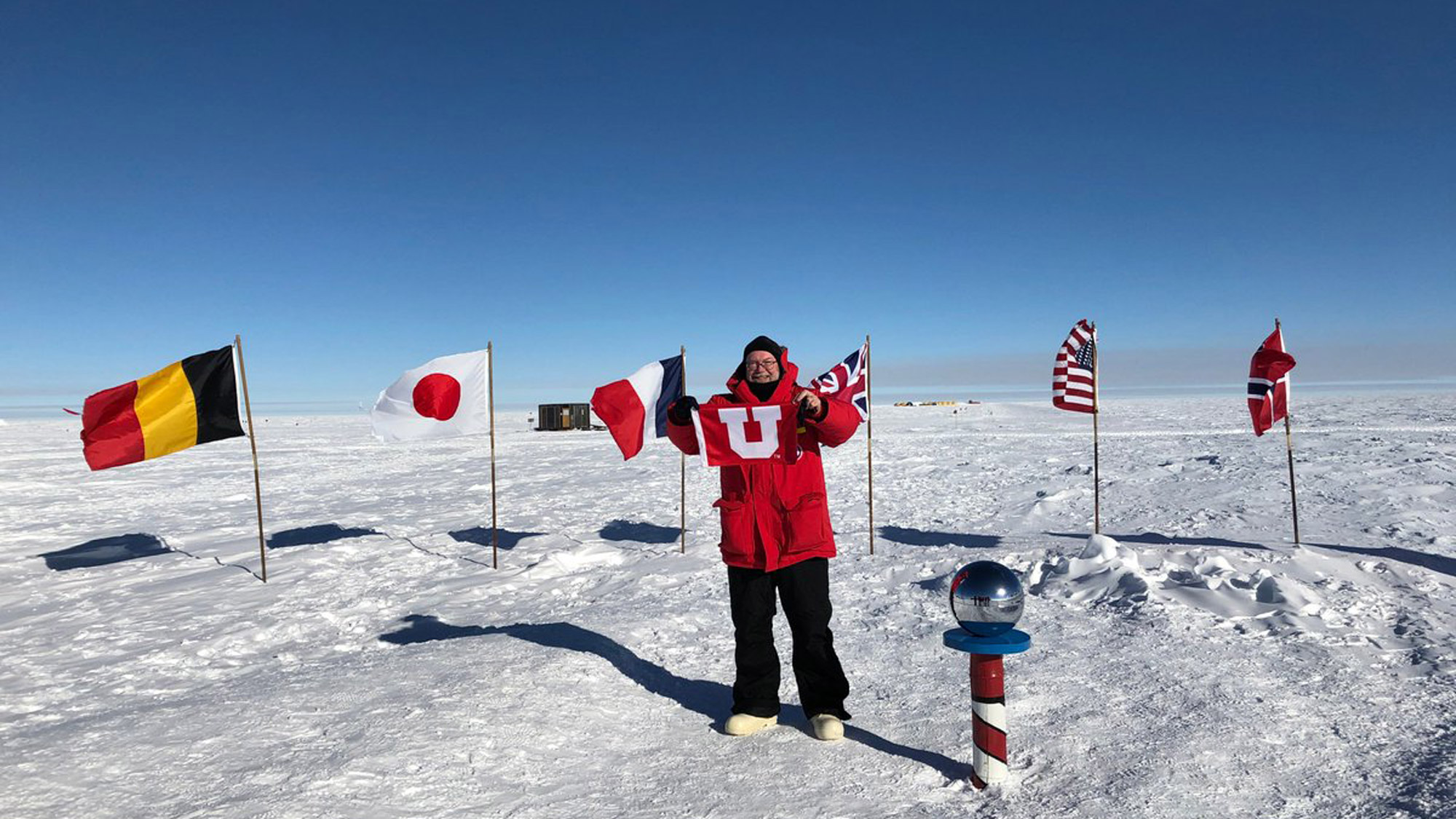 The U's Dan Reed and Maureen Condic traveled to Antarctica in a once-in-a-lifetime opportunity to see and understand the vast scientific opportunities—and life-and-death precipices—the southernmost tip of the globe offers.
---
NASA's NuSTAR mission proves superstar Eta Carinae shoots cosmic rays.
---
Get your tickets as the MUSE Project hosts former chief scientist at NASA and author of "Hidden Figures" for keynote presentation on theme year of empowerment.
---
U MUSE Project announces theme year focused on empowerment; keynote speakers associated with the movie "Hidden Figures" and NASA to speak in March.
---
New grants help biology professor show people that science is for everyone.
---
Learn how NHMU's director of marketing became personal friends with twin astronauts Mark and Scott Kelly.
---
Spend an evening with astronauts Mark and Scott Kelly Wednesday, Feb. 10, 2016, at 7 p.m. in Kingsbury Hall.
---