By Chanapa Tantibanchachai
For U freshman and recent Youth America Grand Prix first place winner in the contemporary dance category, Kara Roseborough, dancing comes as naturally to her as breathing does. A double major in ballet and English, Roseborough said she knew the U and the Honors College was the perfect choice for her because of the dance program and the opportunity for an engaging, interdisciplinary curriculum.
Roseborough first learned of ballet at 8 months old when she saw a "Sesame Street" episode featuring the dance, and has been in love with it ever since. She started taking lessons at three years old at the North Shore School of Dance in Illinois and later advanced to the Dance Center Evanston. The five years she spent there, she said, were the most transformative and influential years of her dance career.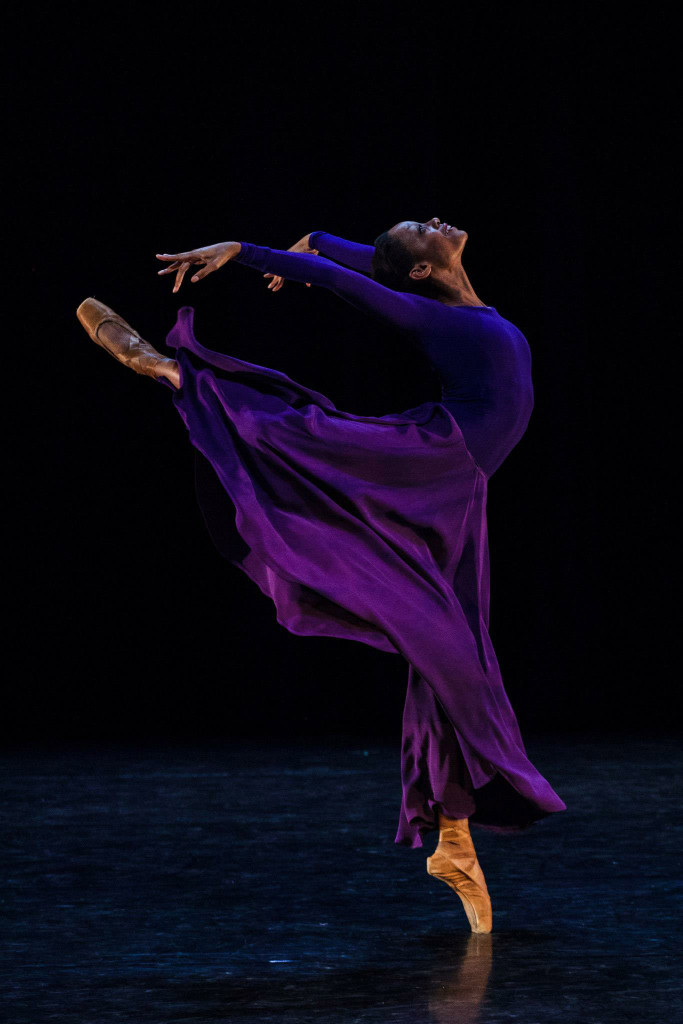 "My time at Dance Center Evanston instilled a new passion for dance in me. There, I met some of the teachers who have inspired me most and learned the Cecchetti method, which is an Italian method of ballet."
Roseborough left Dance Center Evanston when she was 14 and attended the Chicago Academy for the Arts for high school. There, she studied modern dance, contemporary and Afro jazz, and of course, ballet.
However, Roseborough's dance training didn't stop there. For multiple summers, she attended dance intensives to improve her technique. Roseborough has attended the American Ballet Theatre Summer Intensive in New York, the Ballet West Summer Intensive (a combined effort by the Ballet West Academy and the U's Department of Ballet) and the Ballet East Summer Intensive. At each of these intensives, she trained and danced over eight hours per day, every day.
"To be honest, I don't have any memories prior to when I started dancing. I've been dancing my entire life," said Roseborough.
Dance, said Roseborough, has molded her as a person and how she looks at the world.
"I've had to sacrifice a lot to keep dance such an active part in my life. Being involved in dance so intensely and for so long has definitely taught me the meaning of hard work," she said.
Responding to those who may deem the arts as less important and may question the merits of a dance degree, Roseborough said, "All great societies support their artists. The arts are so important for molding well-rounded people."
After graduation, Roseborough plans to dance for as long as possible, ideally pursuing a career as a professional dancer. She'd also like to combine her passion for creative writing (hence her major in English) with dance and incorporate the things she writes into dance choreography and vice versa.
Speaking on competitions, Roseborough admits that the Youth America Grand Prix was the first competition she had ever entered.
"The older you get, the more competitive it becomes to be a dancer. I never entered a competition before because I don't think it's healthy to compare myself to others. Oftentimes, a competitive environment can tear you down," she said.
"It's also easy to get caught up in desiring awards and prestige, and you can lose sight of why dance truly matters to you. At the end of the day, the only thing that matters is what you can bring to the table and how you push yourself."
Chanapa Tantibanchachai is an associate science writer at University Marketing and Communications. If you have an interesting story idea, email her at chanapa.t@utah.edu.