Thanks to the efforts of students, a safety policy statement will be required in all course syllabi starting this fall.
During the 2018-19 academic year, the leadership of the Associated Students of the University of Utah ran on a platform that focused on safety. Kaitlin McLean, who served as ASUU's senate chair at the time and as a member of the Presidential Task Force for Campus Safety, led the effort to add the following statement to syllabi.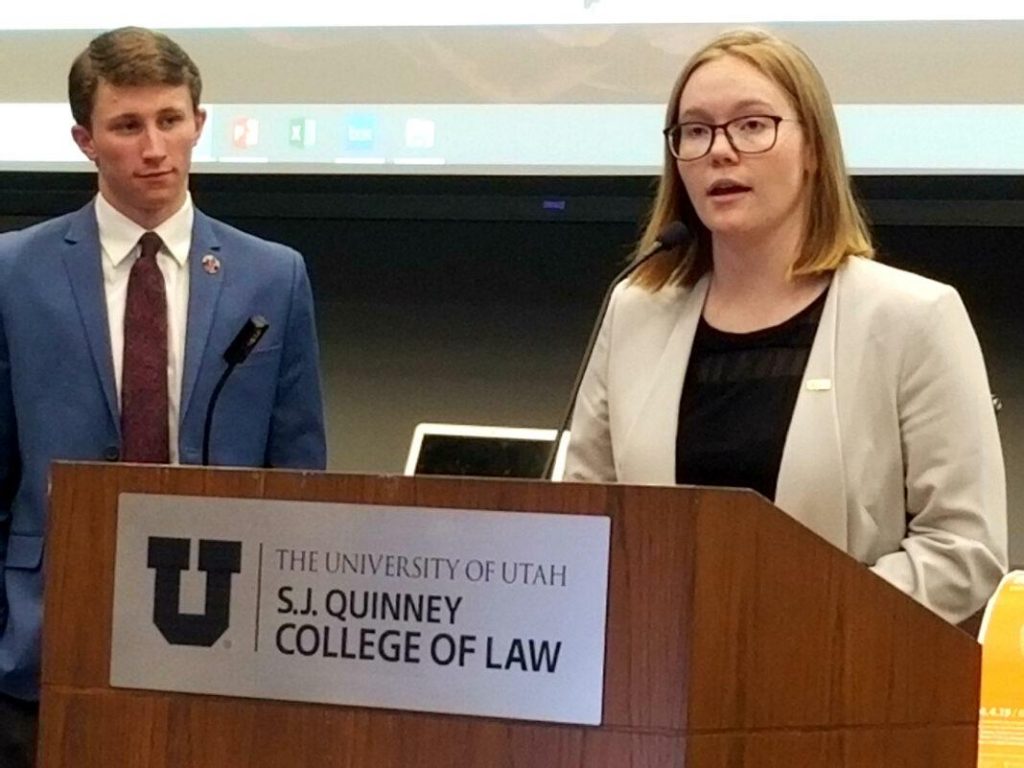 "The University of Utah values the safety of all campus community members. To report suspicious activity or to request a courtesy escort, call campus police at 801-585-COPS (801-585-2677). You will receive important emergency alerts and safety messages regarding campus safety via text message. For more information regarding safety and to view available training resources, including helpful videos, visit safeu.utah.edu."
"We obviously have a lot of safety resources that already exist on campus," said McLean. "What became very clear in my role in the senate was that a lot of students were unaware of those resources."
U faculty already are strongly encouraged to include a syllabi statement addressing sexual misconduct, which includes information about reporting and support resources.
McLean was tasked with researching other Pac-12 institutions' policies on safety and discovered that eight out of the 12 schools required safety information to be listed on course syllabi, such as what to do in an active shooter situation or where to find campus safety and emergency preparedness resources.
The purpose of a syllabus is to serve as a roadmap to help students navigate through their courses. The syllabus communicates general information about the course, objectives, policies, procedures, a course calendar and required readings. Having safety information on every course syllabus, according to McLean, is one way that all students will have access to that information regardless of their age, year in school, major or department.
Having multiple points of contact where students know how to access safety information is important for McLean. In 2018, the U launched the SafeU website, which consolidates safety resources in one place. Making sure students know that safety information is readily available is the reason behind this new initiative.
"I don't think there are many statements that would apply to the entire student body and faculty," said McLean. "But safety is one of them."
The proposed change was spearheaded by McLean, along with then-ASUU President Connor Morgan, and was unanimously supported and passed in the student assembly and senate and then presented to the U's Academic Senate.
In April 2019, the Academic Senate, which must approve all language required or suggested for inclusion on syllabi used at the U, endorsed the students' University Safety Statement.