By Annalisa Purser
University Neighborhood Partners at the University of Utah celebrates the college graduation of nearly 300 west Salt Lake residents at its first Partners in the Park event held on June 23. This is the largest group of U and Salt Lake Community College graduates from the area since UNP began in 2001.
University Neighborhood Partners aims to connect west Salt Lake residents with higher education in mutually beneficial partnerships—providing opportunities to residents and insights and experience to researchers and students. Since 2003, the population of the area has grown by 10 percent, but the number of U graduates has increased by more than 600 percent, from 25 to 187.
Partners in the Park is an annual event series for west Salt Lake residents that includes a free picnic dinner, crafts, raffles, music, face painting and information tables to connect residents with university departments and community organizations. At the kick-off event, 12 scholarships will be awarded to current or past residents of west Salt Lake City who are high school seniors, have earned a GED diploma, are freshmen undergraduate students or students transferring from a community college to a four-year institution, and who have been involved with UNP partnerships or volunteered with UNP or other west side community partners.
Nearly all of the recipients are first-generation college students, and many are immigrants or from refugee backgrounds. Several are recent high school graduates while others are pursuing graduate degrees in programs as diverse as pharmacology and chemical engineering.
"Through these events, we hope to facilitate the integration of the University of Utah community with west side families to connect with them and talk to the youth about the value of higher education," said Sarah Munro, director of UNP starting July 1.
The Partners in the Park program schedule follows:
July 7, Riverside Park, 739 N. 1400 West, 6 p.m.
July 14, Sherwood Park, 400 S. 1400 West, 6 p.m.
July 28, Poplar Grove Park, 800 S. 1200 West, 6 p.m.
Aug. 4, Northwest Multipurpose Center, 300 N. 1300 West, 6 p.m.
Scholarship Recipients
UNP Wolf and meritus scholarships recipients
Joan and Hal Wolf generously created the Harold H. and Joan S. Wolf Scholarship in 2007 to give a deserving student a little extra support in his or her quest for education. Through the years, the Wolfs have invited friends and colleagues to join them, creating additional meritus scholarships. This year, scholarships of $3,000 each were given to six students thanks to generosity of many individuals: the Wolfs, Art and Mary Jo Broom, Denny and Barbara Crouch, Harriet and Ray Gesteland, Dixie and Bob Huefner, Cathy Cunningham and Doug Rollins, Helane and David Leta, Lynda and Gary Oderda, Susan and Dale Poulter and Steve and Kathryn White.
Melissa Manzano wasn't always the best student, but when her family faced financial difficulties during her junior year of high school, she decided to step up and plan for her future. Since her junior year of high school, she has maintained above a 3.7 GPA and graduated from East High School. She also volunteers at the Utah Food Bank, homeless shelters and as a tutor at the Mountain View Elementary Community Learning Center.
Manzano will attend Salt Lake Community College, where she plans to earn an associate's degree, and then transfer to the University of Utah with the goal of becoming a physician's assistant.
Carlos Avila graduated from Judge Memorial Catholic High School and will attend the University of Utah in the fall. His parents came to the United States from Mexico, and he is part of the first generation in his family to attend college. His goal is to help his community by becoming a doctor and offering services to those who can't afford it.
In addition to being a youth researcher for Mestizo Arts and Activism, Avila has been very active in extracurricular activities and even coaches a fourth grade competitive basketball team.
Minja Durovic came to the United States from Bosnia when she was 3 years old. As a high school student, she set challenging academic goals for herself while also devoting time to extracurricular activities. In addition to volunteering at Utah Food Bank and the Salt Lake Peer Court, she served an internship through Mestizo Arts and Activism and enrolled in the AVID program at West High School. Durovic will attend the University of Utah in the fall.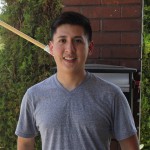 David Hernandez was raised in Mexico City and moved to the United States with his mother and sister when he was 12. After graduating from high school, Hernandez worked two jobs but still struggled to support his family. While working in construction, Hernandez met a professional engineer and decided to enroll at Salt Lake Community College to study engineering.
During his time at SLCC, Hernandez held leadership positions in several volunteer organizations, including Latinos in Action and the Society of Hispanic Engineers. After earning an associate's degree, Hernandez enrolled at the University of Utah where he plans to earn a doctorate in chemical engineering. He aspires to become a tenured professor and serve as a mentor to other students like himself.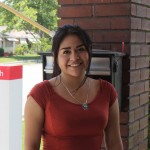 Viridiana Batalla completed an internship with the Salt Lake Peer Court and is involved with a group that organizes volunteer work and community activities for Hispanic teens and their parents. She and her mother have also volunteered for University Neighborhood Partners.
Batalla graduated from the Academy for Math, Engineering and Science and will attend the University of Utah in the fall—the first in her family to attend college. She plans to study social work and eventually become a family lawyer.
Daniel Diaz's parents emigrated from Mexico at a young age and were not able to get a formal education. Diaz dedicated much of his time to caring for his younger sisters while their parents worked, and he has seen firsthand the value of a college degree.
Diaz made time to focus on his studies and volunteer with the Salt Lake Peer Court and at Guadalupe School. He graduated from East High School and will attend the University of Utah in the fall. He aspires to start his own company and ensure his family will be financially secure.
Danielle Martinez is an ambitious student who selected academically competitive courses in high school and graduated with a 3.9 GPA. She received a University Neighborhood Partners Pathfinder Scholarship last spring, which helped her with her first year at the University of Utah, where she is currently on the dean's list.
Martinez is a member of the Freshman Service Corp at the U and helps a local Latinos in Action group maintain its community garden. Since October, Martinez has worked as a tutor through Utah Valley University's Gear Up program at East High. Much of the money she earns there goes to help her family. Martinez plans to double major in political science and economics, eventually attending law school or another graduate program.
UNP Pathfinder Scholarship recipients
Two additional scholarships of $2,500 each were made possible thanks to an anonymous donor and other UNP funds.
Leslie Barajas has had many volunteer experiences, including service for the Humane Society, the food bank, homeless shelters and as a tutor to younger students at Rose Park Elementary. She has volunteered at Partners in the Park events for the last four summers and has enjoyed meeting people in her community and helping them know that it's possible to achieve higher education.
Barahas graduated from the Salt Lake Center for Science Education and will attend Salt Lake Community College in the fall. She hopes to eventually transfer to the University of Utah to complete a bachelor's degree.
Hser Paw's family is from Myanmar, part of the Karen ethnic minority group. Paw had the opportunity to move from a refugee camp to the United States when she was 12 years old. In order to preserve her culture, she performs traditional dances and tutors younger generations of Karen children, helping them recognize and understand their parents' history.
Paw graduated from American Preparatory Academy, where she was involved in many community service activities. She will be attending the University of Utah in the fall and dreams of becoming a dentist.
Alumni Association/UNP Scholarship Recipients
Three scholarships (one for $5,000 and two for $3,000) are generously provided by the University of Utah's Alumni Association.
Elena Nazarenko emigrated from Ukraine with her family at a young age. In high school, Nazarenko was inspired by her teachers and counselors to create a club to help other low-income students. Since then, Elena has served her community by tutoring children, preparing and serving dinner to low-income communities and donating time and resources to nonprofit organizations.
Nazarenko is a senior at the University of Utah working toward an honors degree in finance and bachelor's degrees in mathematics and economics.
Vy Huynh moved the United States from Vietnam with her family five years ago. Watching her parents work hard to support the family encouraged Huynh to study hard and be the first in her family to go to college. She is now a student at the University of Utah and an active member of many university clubs. Huynh has volunteered as a tutor at Jackson Elementary and currently serves as a tutor and mentor at Glendale Middle School. She plans to graduate with a degree in business management and eventually earn an MBA.
Inspired by the disparity of Hispanic leaders within the health care field, Tony Valdez was determined to become the first individual from his Mexican-American household to attend college. As a student at the University of Utah, Tony has been heavily involved with the Bennion Community Service Center and was recognized as a service-learning scholar for his 400 hours of volunteering at Intermountain Medical Center in Salt Lake City. However, he is most proud of the service project he implemented at a local school for children with autism that created and distributed pamphlets to raise awareness in the Spanish-speaking community.
Valdez earned a bachelor of science in Spanish in 2012 and is currently completing a graduate degree in pharmacology. He plans to become a pharmacist after he graduates in 2016.
Annalisa Purser is a communications specialist at University Marketing and Communications. If you have an interesting story idea, email her at annalisa.purser@utah.edu.