By Jessica Patterson, ASUU vice president of Student Relations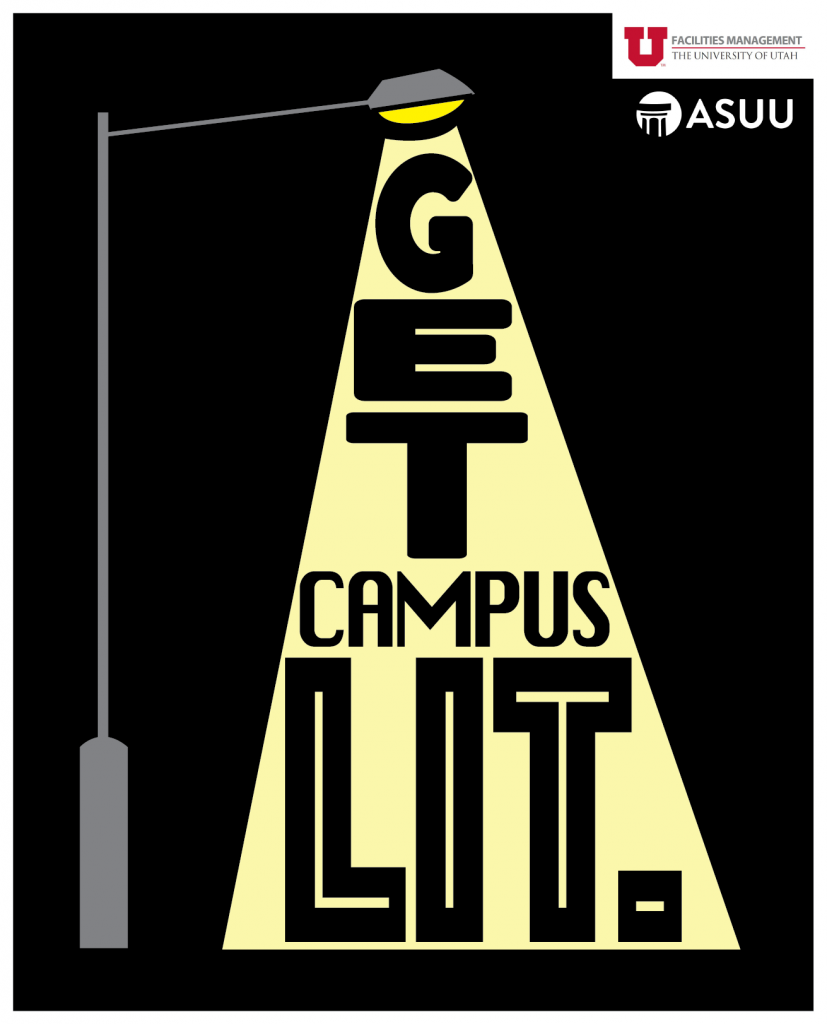 It was during the 2014-2015 school year that I first became aware of the importance of lighting around the U campus. I was living in the Marriott Honors Community apartments and parking in the Annex parking lot every day. A few months into the school year, I noticed dark light posts around the parking lot and did not think much of it until one night I arrived home to find the entire lot dark and felt that it was an unsafe place to walk around alone. There were several nights where the parking lot was dark, and it made me increasingly uncomfortable walking to my car for any reason past daylight hours. While I wanted to alert someone to this maintenance issue, I was unsure of whom to contact, so I never reported the dark posts.
Flash forward to spring of 2016 in the middle of ASUU elections. Every Monday after my sorority's chapter meetings, I would find myself walking to my car in the Kennecott parking lot alone and in the dark, which made me just as uncomfortable as it had during the previous year in the Annex parking lot. Once again, I thought to myself how awful it was that students were walking around campus to their cars in the dark, but this time I wanted to take action.
Using my party's platform goal of increasing campus safety, I decided I would make it my personal mission as vice president of Student Relations to be proactive about dim or dark light posts on campus and help make walking paths and parking lots safer for students at night. I asked to be introduced to the Facilities Management team, and, after meeting with them to discuss potential solutions, I presented the ASUU Executive Cabinet with the idea for a campus lighting initiative. It was our marketing director who ultimately named it, and the "Get Campus Lit" campaign began.
It is my intention, and ASUU's ultimate goal, to use the "Get Campus Lit" campaign as a solution for students who feel unsafe on campus due to dim or dark light posts around walkways or parking lots. You can take action right now by taking this short survey about your parking habits, participation in night classes, and to let Facilities know if you've already spotted a dim or dark light post on campus. Find more information on ASUU's Instagram, Twitter and Facebook pages. If we work together as a student body to report lighting issues on campus, we will make the U a safer community for everyone. Help ASUU and the Facilities Management team "Get Campus Lit" this fall!