JUMP TO:
Continue your access to the Eccles Student Life Center this summer
Red Butte Garden 2016 Outdoor Concert Series

---
CONTINUE YOUR ACCESS TO THE ECCLES STUDENT LIFE CENTER THIS SUMMER[bs_row class="row"][bs_col class="col-sm-4″]

[/bs_col]
[bs_col class="col-sm-8″]Planning on using the Eccles Student Life Center during the summer?
If you have graduated or are not taking classes, you will need to purchase a summer extension pass to access the Eccles Student Life Center. Extension passes may be purchased online or at the membership services desk at the Eccles Student Life Center.[/bs_col]
[/bs_row]
---
RED BUTTE GARDEN 2016 OUTDOOR CONCERT SERIES[bs_row class="row"][bs_col class="col-sm-4″]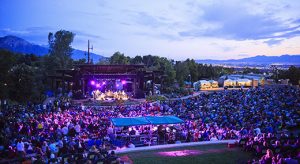 [/bs_col]
[bs_col class="col-sm-8″]Concert series tickets went on sale April 25 and are still available for 12-15 of the 30 acts that will perform in the Red Butte Garden Amphitheater this summer.
From its beginning in the 1980s as a series of five or six "alfresco summer concerts" in the garden on Sunday evenings, to the current 3,000-capacity Red Butte Garden Amphitheater with top-name acts and a schedule chock-full of consistently sold-out shows, Red Butte Garden is the place to experience some of the best summer concerts in Utah.
You get it all — panoramic alpine-glow views of the Wasatch Front and the Salt Lake Valley sunset, a botanical garden, your blanket and picnic spread out on the Amphitheater lawn in the foothills and then, of course, there are the amazing artists on stage.
Visit redbuttegarden.org/concerts to purchase tickets.[/bs_col]
[/bs_row]
---