JUMP TO:
Response to events in Charlottesville and on campus
New look for CIS coming Sept. 8
Admissions application fees are changing
New English Language proficiency test
You're invited to the New Student Welcome
U professor received a $1.7 million grant from the National Institutes of Health
5 academic areas within College of Fine Arts open to all students
Atmospheric scientist elected AGU Fellow
Faculty, staff and students needed for Move-in Day
Volunteer for Be Well Utah
Pepsi vending refund vouchers
Free Beats headphones from UTech
---
RESPONSE TO EVENTS IN CHARLOTTESVILLE AND ON CAMPUS
Dear Campus,
We express the deepest sadness for students, staff, faculty, and all in the Charlottesville and UVA communities with the horrific events that led to injury and loss of life this past weekend. Our hearts go out to the members of the Charlottesville community who sought to defy white supremacist, neo-Nazi, and anti-Semitic speech and actions. As a university community, we condemn all acts and vile expressions of hate, violence, racism, and bigotry. We stand on common ground in support of our inclusive campus and reaffirm our commitment to diversity. U administrators want to assure our students that our work creating a safe, welcoming and equitable campus will proceed with passion.
Flyers recently posted on our university campus are not reflective of our values and beliefs. Although the posters were quickly removed, we understand they perpetuated feelings of fear, shock, and concerns about safety. We want you to know we are creating opportunities on campus for critical discussions and open dialogue about race, inclusivity, diversity, and ways we can process these events as a community. Let us be clear: There is no place on the University of Utah campus for hate speech and violent behavior of any kind.
As students, faculty, and staff come back to campus to begin a new academic year, let's band together as a community and support one another.
[bs_row class="row"]
[bs_col class="col-sm-3″]David W. Pershing
President
University of Utah[/bs_col][bs_col class="col-sm-3″]Lorris Betz
Interim Senior Vice President
for Health Sciences[/bs_col][bs_col class="col-sm-3″]Ruth V. Watkins
Senior Vice President
for Academic Affairs[/bs_col]
[/bs_row]
---
NEW LOOK FOR CIS COMING SEPT. 8[bs_row class="row"][bs_col class="col-sm-4″]
[/bs_col][bs_col class="col-sm-8″]On Sept. 8, 2017, Campus Information Services (CIS), the online application used by students, faculty, and staff to access everything from paychecks to class schedules, is getting a new look.
Visually-cluttered lists of links will be replaced by clickable tiles with intuitive icons. The home pages and subsequent tiles are dedicated to user roles, functional areas, and common themes. For example, in addition to the student and employee pages, the new CIS offers a "Financial Services" page with links to finance applications; a "Faculty and Research" page with links to resources for faculty, graduate students, and principal investigators; and a "University Resources" page with links to applications and services common to all campus users (e.g. Marriott Library, Campus Map or Shuttle Tracker). Users may add or remove optional link tiles on any of their pages, and can create their own custom home pages with the tiles they use most.
For questions about the new CIS, please contact the UIT Help Desk at 801-581-4000 option 1.[/bs_col][/bs_row]
---
ADMISSIONS APPLICATION FEE CHANGING[bs_row class="row"][bs_col class="col-sm-4″]
[/bs_col][bs_col class="col-sm-8″]Beginning with the fall 2018 academic year, the application fee for incoming undergraduate students is changing. All domestic undergraduates will pay $55, and all international undergraduates will pay $65. Questions can be directed to Teri Clawson, associate director of Admissions (teri.clawson@utah.edu). [/bs_col][/bs_row]
---
NEW ENGLISH LANGUAGE PROFICIENCY TESTS[bs_row class="row"][bs_col class="col-sm-4″]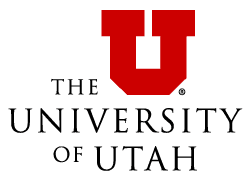 [/bs_col][bs_col class="col-sm-8″]Due to an increased focus on English language proficiency for international applicants, the University of Utah has recently approved the addition of a few new test options to prove English proficiency for undergraduate applicants. In addition to test results for the TOEFL or IELTS, we will now accept test results for any of the following tests:
TOEFL
IELTS
Cambridge
HKDSE
PTE
Password
EIKEN
TOEIC
Pearson Versant
GCSE/IGCSE
CEFR
If you are interested in applying as an international applicant, or if you know someone who is, please feel free to share this new information.
If you have any questions about these new tests, or the minimum standard required for one of these tests, please feel free to contact Teri Clawson, associate director of Admissions (teri.clawson@utah.edu), or Chelsea Wells, assistant director of International Admissions (cwells@sa.utah.edu). [/bs_col][/bs_row]
---
U PROFESSOR OF DENTISTRY RECEIVES $1.7 MILLION GRANT FROM NATIONAL INSTITUTES OF HEALTH[bs_row class="row"][bs_col class="col-sm-4″]
[/bs_col][bs_col class="col-sm-8″]Inherited genetic mutations can rob up to 7 percent of the population of their smile. Rena D'Souza, D.D.S., Ph.D., Professor of Dentistry at the University of Utah Health received a $1.7 million grant from the National Institutes of Health to build on her past research to characterize the genetics that prevent tooth formation and develop therapies to reverse this process. D'Souza and her team plan to define the relationship between PAX9, a gene that she previously linked to tooth development, and the WNT pathway, a family of proteins that pass signals in cells responsible for normal tooth development.
These discoveries could lead to new therapies that reestablish the normal interaction between the gene and the pathway to restore tooth development.[/bs_col][/bs_row]
---
5 ACADEMIC AREAS WITHIN COLLEGE OF FINE ARTS OPEN TO ALL STUDENTS[bs_row class="row"][bs_col class="col-sm-4″]
[/bs_col][bs_col class="col-sm-8″]You don't have to be a Fine Arts major to indulge your creativity. The five academic areas within the College of Fine Arts offer courses to all University of Utah students that will broaden your thinking, allow you to explore new interests, gain new skills or reignite an old passion. They might even fulfill a fine art, humanities or diversity credit for your general education requirements. Put your creativity to the test this fall and enroll in one of our non-major courses.
Click here for more details.[/bs_col][/bs_row]
---
ATMOSPHERIC SCIENTIST ELECTED AGU FELLOW[bs_row class="row"][bs_col class="col-sm-4″]
[/bs_col][bs_col class="col-sm-8″]Ed Zipser, professor of atmospheric sciences, has been elected a fellow of the American Geophysical Union (AGU). Zipser is one of 61 fellows elected in 2017. Each year, no more than 0.01 percent of AGU's membership is recognized as a fellow. He will be honored at AGU's annual fall meeting in December in New Orleans.
Zipser studies severe weather events and storms. He studies why heavy rainfall is more frequent in some areas than in others, and how to forecast whether storms will develop into extraordinary events. He combines field data with observations from NASA's Tropical Rainfall Measuring Mission satellite, for which he served on the science team.[/bs_col][/bs_row]
---
FACULTY, STAFF AND STUDENT LEADERS NEEDED FOR MOVE-IN DAY
Trainings on Monday, Aug. 14, 2017 | 10 a.m.
Tuesday, Aug. 15, 2017 | 4 p.m.[bs_row class="row"][bs_col class="col-sm-4″]
[/bs_col][bs_col class="col-sm-8″]On Aug. 17, more than 3,000 students will be moving into the residence halls. It's an exciting time where we get to welcome students to the spaces they will call home. To make that day as positive and seamless as possible, we're asking for your help.
We are looking for faculty, staff and student leaders to serve on UCrew, our group of volunteers who help students move into their new rooms. This is your chance to connect with incoming students, share your opportunities and resources, and give back to the university community.
Here are the details on move-in:
Date: Aug. 17, 2017
UCrew shifts: 8 a.m.-12 p.m. and 12-4 p.m.
Moving ability: You will be helping lift and move students' items. On the sign-up form, please indicate your moving capacity.
Training session: Please attend one session to get a more detailed overview of the day and expectations. We are offering training on Monday, Aug. 14 at 10 a.m. and Tuesday, Aug. 15 at 4 p.m.
Signup is easy ­— just head to our move-in website and scroll to the bottom of the page. In exchange for volunteering, you'll get a free T-shirt, a meal on move-in day and the chance to have an impact on a multitude of students.
Please sign up and spread the word. If you have any questions, don't hesitate to contact Valery Pozo.[/bs_col][/bs_row]
---
Volunteer for Be Well Utah[bs_row class="row"][bs_col class="col-sm-4″]
[/bs_col][bs_col class="col-sm-8″]Be Well Utah 2017 is right around the corner – the week of Aug. 19-26, 2017.
If you've enjoyed the event in the past and would like to get more involved, consider volunteering this year. For more information regarding volunteering, or to sign up, please contact Aleatha Leader at Aleatha.Leader@hsc.utah.edu.
The following dates and times are available for volunteer opportunities:
Walk Away Obesity: Hidden Valley Park, Saturday, Aug. 19 | 7:45-11 a.m.
Community Open House: Huntsman Cancer Institute, Thursday, Aug. 24 | 5-9 p.m.
Family Health Fair: Rice-Eccles Stadium,

Set-up day: Friday, Aug. 25

Two volunteer shifts: 9 a.m.–12 p.m. OR 12–3 p.m.

Event day: Saturday, Aug. 26

Two volunteer shifts: 8:30 a.m.–12 p.m. OR 11:30 a.m.–3 p.m.
For more information and a complete list of activities, please visit the Be Well Utah website.[/bs_col][/bs_row]
---
Pepsi vending refund vouchers[bs_row class="row"][bs_col class="col-sm-4″]
[/bs_col][bs_col class="col-sm-8″]Did one of the new vending machines eat your dollar? Don't fret! You can recover your money and get that drink or food item you were hoping for by stopping by a Pepsi refund location and obtaining a credit voucher.
Pepsi has established three customer service refund locations on campus and equipped them with refund vouchers that can be used just like cash in Pepsi and Hello Goodness vending machines. Those refund locations are:
The Union Building's Service Desk at 200 S. Central Campus Drive, 801-581-5888.
The Student Affairs Office, Rm 206 at 201 Presidents Circle, 801-581-7793.
The University Hospital Food Court at 50 North Medical Drive, 801-581-2121.
Simply provide your uNID, explain your issue, where it took place and a voucher will be given to you. Refunds may only be used in Pepsi or Hello Goodness vending machines. To report a machine that is malfunctioning or has a credit card reader that has gone offline, please call the support number listed on the machine.[/bs_col][/bs_row]
---
Free Beats Headphones from UTech[bs_row class="row"][bs_col class="col-sm-4″]
[/bs_col][bs_col class="col-sm-8″]Get a free pair of Beats Headphones when you purchase a Mac or iPad Pro at the Campus Store's UTech department, while supplies last. Don't miss out on this amazing back-to-school offer, perfect for students and faculty gearing up for a busy fall season. Three different models of Beats Headphones will be available including Solo3 Wireless, Powerbeats 3 Wireless and Beats X.
Whether you're an incoming student buying a computer for classes or a faculty member needing a tech update, this is a deal not to be missed. All products are available now in the Main Campus Store and the Campus Store Health. Stop in to get tech-ready for fall, and do it in style with Beats.
One pair of Beats per transaction or customer.[/bs_col][/bs_row]