By Annalisa Purser
The authors and illustrator of "March," the best-selling graphic novel series that narrates U.S. Rep. John Lewis's account of the civil rights movement, will speak at the University of Utah Nov. 10 at 11 a.m. in the Libby Gardner Concert Hall, 1375 Presidents Circle.
Lewis, co-author Andrew Aydin and illustrator Nate Powell will discuss the books and their goal to educate and inspire young people to understand the power of nonviolence. They will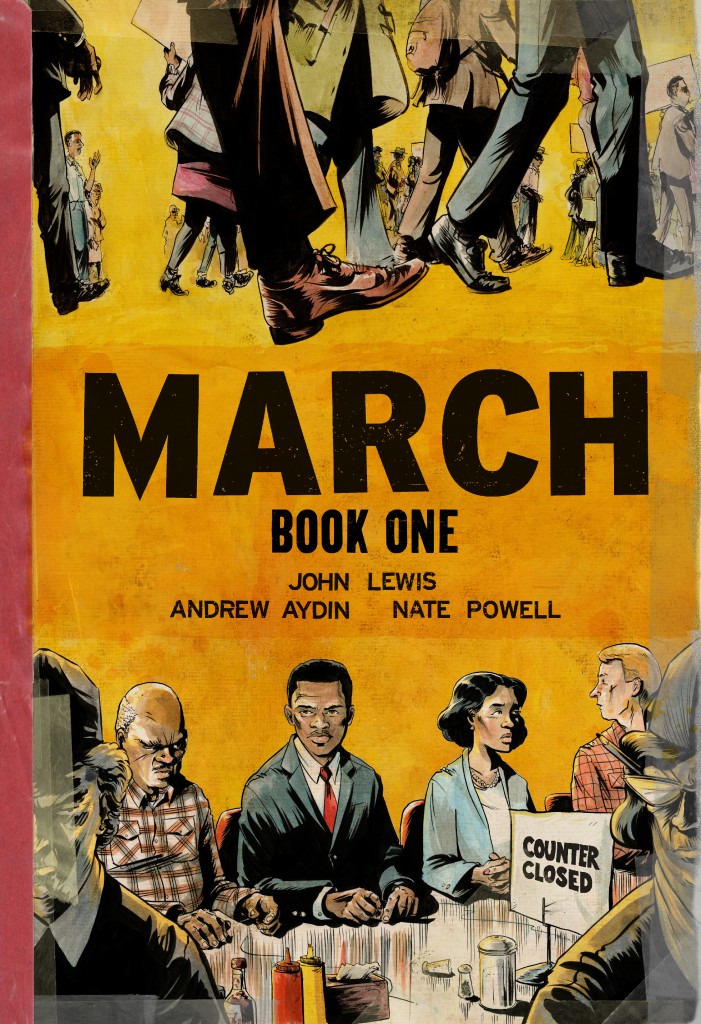 participate in a book signing immediately following the event.
The "March" series is a No. 1 New York Times and Washington Post best-seller. It has been honored as a Coretta Scott King Honor Book by the American Library Association and became the first graphic novel ever to receive a Robert F. Kennedy Book Award.
The visit from Lewis, Aydin and Powell is sponsored by the University of Utah MUSE Project (My U Signature Experience), a presidential initiative that works to enrich undergraduate education across the university, and this visit highlights the MUSE Project's theme year on "community."
Through a grant from the O.C. Tanner Company, MUSE has provided 1,400 copies of "March" (Books 1 and 2) to U students and other members of the university. Students have been studying them in anticipation of the authors' visit, and the texts have been adopted into the curriculum in courses being taught this term. MUSE also sponsors student-led discussion groups in which students and faculty meet to explore themes and exchange perspectives on "March."
In addition to this keynote event, the MUSE Project's theme year on community includes a series of lunchtime lectures held on the first Thursday of each month. These events feature university professors who discuss their work and how it relates to the theme of community.
Tickets are no longer available, but the event will be streamed through the University of Utah's Periscope account. The stream can be viewed through the Periscope app on a mobile device or on a desktop computer with the direct link (generated on Twitter at the time of the event) and will only be available for 24 hours. A recording of the event can be viewed at muse.utah.edu after the event.
Questions can be directed to the University of Utah MUSE Project at 801-587-3177.
Annalisa Purser is a communications specialist at University Marketing and Communications. If you have an interesting story idea, email her at annalisa.purser@utah.edu.