By Ayrel Clark-Proffitt, Sustainability Resource Center
Brenda Bowen, an interdisciplinary geoscientist, came to the University of Utah three years ago because she wanted her work to have a broader impact than if she continued her career in a traditional science faculty position. She was recruited to be the associate director of the Global Change &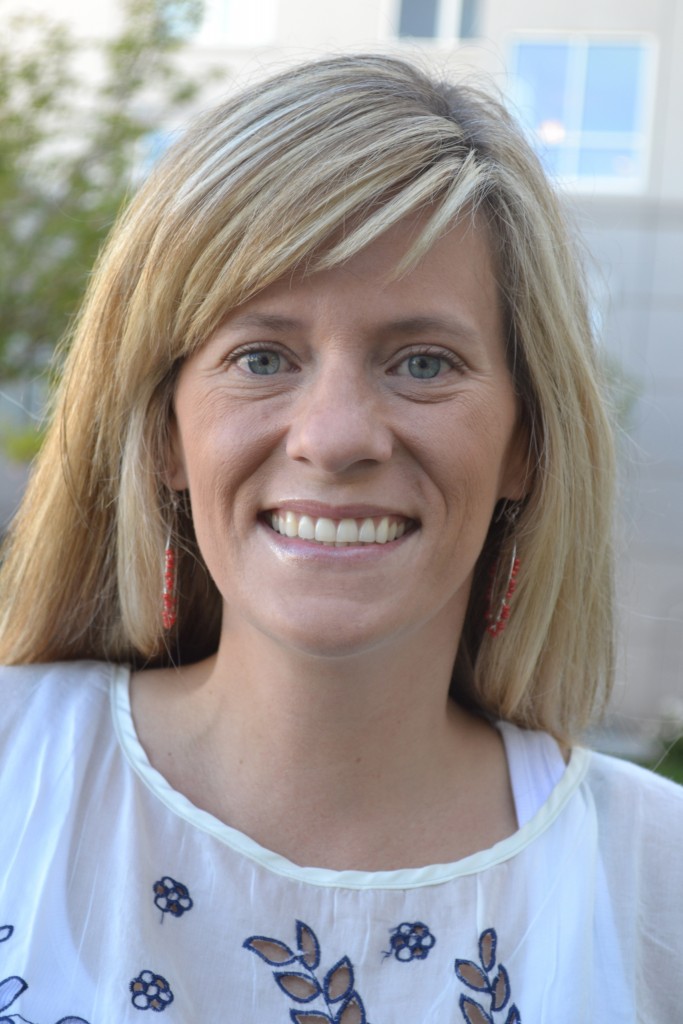 Sustainability Center, or GCSC, a role that allowed her to be "part of something bigger" and have a greater impact on students and sustainability research.
On July 1, she'll take over as director.
Bowen has been an integral member of the GCSC team since joining the U faculty in 2012. The center promotes interdisciplinary research on both human and natural systems and the impacts of global changes on those systems. It focuses on facilitating multi-investigator grant proposals and providing support for student research and training.
During her tenure as associate director, Bowen led the GCSC biweekly seminar series, taught the Global Change & Society class and was one of the driving forces behind the new Interdisciplinary Graduate Certificate in Sustainability, which allows graduate students to reach beyond their program of study to develop education and skills in multiple areas of sustainability.
Bowen worked with professors Dan McCool and Steve Burian, as well as doctoral student Mercedes Ward, to develop the certificate. She developed cross-campus relationships and created an administrative structure for the program that includes collaboration among the GCSC, the Sustainability Office and the Graduate School. She found key supporters, including Senior Vice President Ruth Watkins and her predecessor Interim Senior Vice President Michael Hardman, as well as Chief Sustainability Officer Amy Wildermuth, to help push the certificate forward.
"There was an obstacle every step of creating the certificate because this had never been done before," Bowen said. "It couldn't be housed by just one department or college because of its need to be truly interdisciplinary. It also needed to be organized in a way that would welcome and benefit graduate students from all disciplines and would also be open to non-matriculated professionals. We had to find creative solutions since this type of graduate certificate has never existed at the University of Utah before."
Students are now enrolled in the certificate program, which launched during the 2015 spring semester. The certificate is promoted by the Western Regional Graduate Program, a tuition-reciprocity arrangement among 15 states and one commonwealth for graduate-level education. The WRPG provides in-state tuition for unique programs; the U's graduate certificate in sustainability qualifies because of its interdisciplinary nature and because it is open to students from all academic backgrounds, Bowen said.
When the GCSC started in 2009, four colleges and about 20 faculty members were part of the center. Since then, it has grown to represent eight colleges with participation from more than 100 faculty members. This year, GCSC moved to a more stable funding model that is not based on grant revenue, which Bowen hopes will encourage more participation from faculty across campus who are involved in sustainability scholarship but have not yet engaged with the center.
Connecting researchers from a broad campus community is one of Bowen's strengths, said Jim Ehleringer, biology professor and outgoing GCSC director who also founded the center.
"When Brenda was recruited to the U, it was clear that she would greatly accelerate the pace of bringing faculty together," Ehleringer said. "Brenda's passion for sustainability and the environment is contagious. She and our GCSC colleagues will usher in a new round of interdisciplinary research opportunities."
Bowen will continue to teach the Global Change & Society course, which helps students transition from talking about sustainability concepts to taking action and promoting positive change. During the past three years, the class has started the Friends of Red Butte Creek student group, earned funding for rideshare and bicycle rental programs and developed Moving U, an innovative marketing campaign focused on sustainable transportation. Bowen will also continue her work with undergraduate students in the U-S2TEM program, a collaborative National Science Foundation-funded effort between the U's GCSC, Center for Science and Math Education and the Honors College, that provides need-based scholarships to students entering STEM fields.
"Thanks to many years of terrific leadership under Jim Ehleringer, the center has the right foundation in place to develop, train and support interdisciplinary teams to address the next generation of environmental and sustainability challenges," Wildermuth said. "Brenda has the energy, enthusiasm and leadership the GCSC needs, and we look forward to working with her as she guides the center into this next era of its existence."
Bowen will also pursue her geoscience research, which focuses on the interactions between sediments and fluids and how environmental change impacts those interactions. Minerals precipitating from fluids can provide a snapshot of what's going on in the environment at different times, said Bowen. Her most recent paper, published this month in GSA Today, explores salty, acidic lakes in Western Australia. Bowen is also leading a collaborative effort to evaluate environmental processes that impact the thickness of the salt at the Bonneville Salt Flats.
Bowen completed her bachelor's and master's degrees in earth sciences at the University of California, Santa Cruz. She holds a doctorate in geology from the University of Utah. She is an associate professor in the Department of Geology and Geophysics.
Interested in becoming an affiliated faculty member with the GCSC? Submit a current curriculum vitae and a brief statement explaining how your academic research relates to the environment, global changes, sustainability and/or ecosystems to gcsc@utah.edu.