FLU SHOTS AT REDMED
Did you miss getting your flu shot at Employee Appreciation Day?  Employees can get a flu shot at RedMed for no cost.  Flu shots at RedMed will be reported as WellU completions.  Employees and their family members who are enrolled in the Employee Health Care Plan can get flu shots at their doctor's office or neighborhood pharmacy, as well.
To schedule an appointment at RedMed, see the web page and scheduler at hr.utah.edu/RedMed/.
---
NATIONAL RETIREMENT SECURITY WEEK PRESENTATIONS
Human Resources will again be hosting a week of presentations related to retirement preparation.  Whether you are just beginning your career, mid-career, or nearing retirement, we have a session for you.  Review the
session schedule
to find a presentation that interests you.
---
WELLU REQUIREMENTS FOR 2016/17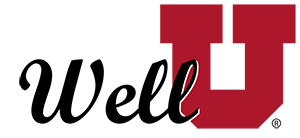 This year, we will be requiring completion of the General Health Assessment and a dental cleaning and exam, in addition to an annual physical or wellness exam.  Because there will be three required activities this year, participants will only need to complete one additional Wellness Activity.  See the HR web page at
hr.utah.edu/benefits/wellu.php
for additional information and eligible Wellness Activities.  Complete the requirements before July 1, 2017, to participate in WellU during the next plan year (July 1, 2017, through June 30, 2018).
Completions must be reported through the health plan or community partner.  For completions toward the end of the year, the discount will be applied when the completion has been reported (there may be a delay in receiving the discount).  Complete your requirements early to make sure you receive the discount for the entire plan year.
---