Daniel Moseson from the U's Career & Professional Development Center met with Ella Butler, director, Career Services at Salt Lake Community College to discuss strategies and tips for salary negotiations.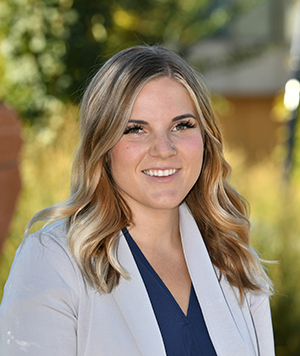 Why is negotiation important? 
It's important to negotiate because small pay differences add up over the course of a career. A 1-time salary increase of $5000, invested and compounded over 40 years, equals to over a million dollars. Not negotiating means leaving money on the table.   
What is negotiable? 
A typical compensation package for full-time positions includes a salary and other benefits and perks. The salary for one job might look lower in comparison with another but there are other important factors that need to be evaluated and-potentially-negotiated.  
Does the employer provide medical, dental, vision or life insurance? Does the company offer a tuition reimbursement program or equity? You will often get the best picture once an offer is made but it is a good idea to come to negotiations prepared by reviewing the organization's Human Resources page.  
Aside from benefits, think through what is important to you. You might negotiate for parking passes, office equipment, gym membership, daycare, working from home, flexible schedules, education and professional development.    
How can students and professionals prepare for negotiations?
There are five steps students and professionals can take to prepare for the upcoming negotiations.  
1. Do your research 
You can evaluate whether you received a fair offer by doing research online. If the position does not have a salary range or a public salary, research similar positions on sites such as Glassdoor, Payscale and Salary.com. Also, check out NerdWallet's Cost-of-Living Calculator to compare the cost of living in different areas.  Show the employer that you've done your research and have grounded your request in the average salary range for the role and your qualifications.  
2. Know your worth  
It is important to come to negotiations knowing what you offer–education, experience, hard and soft skills. Ask yourself, "what makes me a strong candidate for this role?" Write these points down and provide detailed evidence for each of your strengths.  
3. Practice, practice, practice  
Negotiating may be very anxiety-producing. If you don't feel comfortable asking for more, you can prepare for the upcoming conversation by:  
P

racticing 

in front of a mirror

 

Practicing

 with

 a friend, 

family member

, or career coach

 

Writing out a script and having

 someone look it over beforehand

 
4. Do not say yes immediately 
Now that you have thought about how to align your needs with the company's, you will start the negotiation once you have an offer.  When an offer is made, open the conversation by thanking the employer for their offer. Don't say "yes" immediately and ask for time to reflect on the proposal.   
5. Be prepared for the logistics  
Depending on the size of the organization you can expect to speak to several people.  You can count on your prospective supervisor being involved and possibly an HR representative. You will likely negotiate over the phone but you should receive your final offer in writing. Remember to have your list of what you want to negotiate for handy.   
What are some ways identities come into play in salary negotiations?  
Women-identified job seekers negotiate less often than those who identify as men and this may contribute to the gender pay gap.  We also know that women of color are paid less than white women.   
How can we overcome this?  
Speaking with someone who shares your identity and who negotiated before can be helpful. You can also meet with a Career Coach who is ready to help you develop and practice negotiation skills. Your Career Coach can read HR policies with you, help you evaluate offers, think through what to negotiate and how to articulate your unique strengths to the employer.  
To prepare for salary negotiations, schedule an appointment with a Career Coach (Undergraduate or Graduate). We are all invested in your success and are here to listen, learn, coach and empower you to help you move forward in your career journey.