By Annalisa Purser
The University of Utah celebrates Earth Day, April 22, 10 a.m.-2 p.m., on the Marriott Library Plaza with live music from a student artist, service and internship opportunities, free T-shirts, stations with interactive sustainable projects and a student art show.
The annual Earth Fest event, organized by the ASUU Sustainability Board, connects students with campus and community organizations, businesses and initiatives that promote sustainability and environmental consciousness.
"This is the only annual event at the U that brings together all sustainability related campus org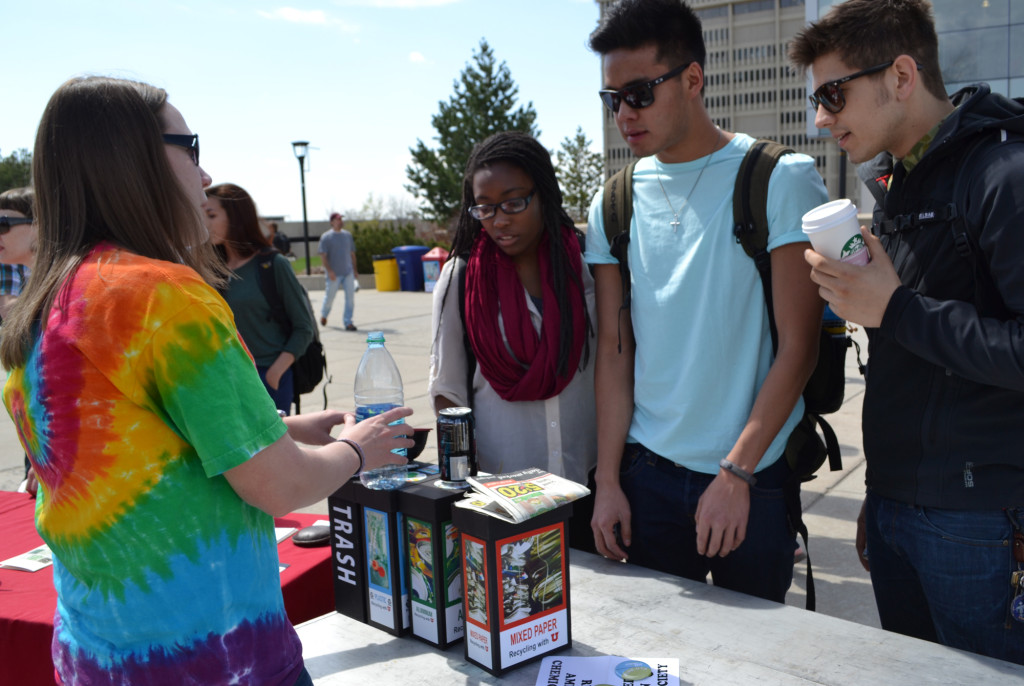 anizations and community partners to promote awareness and education," said Kelsey Paulding, director of sustainability for ASUU. "It helps students become aware of sustainable programs and initiatives and gives them a chance to get involved."
ASUU and the Union Programming Council have partnered to organize the "Sprouts of Change" initiative at Earth Fest, where students can paint their own pot and plant seeds to take home. At another booth, students can upcycle used magnets and take home their creations.
Students from an environmental studies class will showcase their artwork throughout the event. The capstone project for the class required students to complete projects featuring environmental issues they care about. Bailey Gray, an environmental and sustainability studies major and photographer, along with a few other students, chose to display their artwork at Earth Fest as a way to educate campus about environmental issues.
"Photographers are always trying to hide power lines and cars and other manmade objects," said Gray. "So I took this opportunity to highlight these items and discuss where they come from and how they affect the environment."
There will also be a massive recycling collection during Earth Fest at Rice-Eccles Stadium parking lot, from 8 a.m.-12 p.m. All Salt Lake County residents are invited to safely dispose of their electronic waste, pharmaceuticals and shred confidential documents.
ShredMasters, the company that provides the paper shredding service, donates some of the proceeds from the sale of recycled paper to fund U staff scholarships for professional development. Last year, the U was able to provide $11,000 in scholarships from the funds raised by the shred-only event.
Annalisa Purser is a communications specialist at University Marketing and Communications. If you have an interesting story idea, email her at annalisa.purser@utah.edu.