A new paper in Current Biology authored by Crystal Su and other collaborators in the School of Biological Sciences describes the development of a novel, synthetic insect-bacterial symbiosis that is sustained through many insect generations by transovarial bacterial transmission.
The symbiotic bacteria express a red fluorescent protein that is visible through the insect cuticle, facilitating characterization of the mechanics of infection and transmission in insect tissues and cells. In addition, Su et. al.engineered the bacteria to modify their ability to synthesize aromatic amino acids, which are used by the insect host to fuel cuticle strengthening. Correspondingly, insects maintaining bacteria that overproduce these nutrients exhibited stronger cuticles, signifying mutualistic function. The establishment of this synthetic symbiosis will facilitate detailed molecular genetic analysis of symbiotic interactions and presents a foundation for the use of genetically modified symbionts in the engineering of insects that transmit diseases of medical and agricultural importance. The paper is titled "Rational engineering of a synthetic insect-bacterial mutualism."
Broader context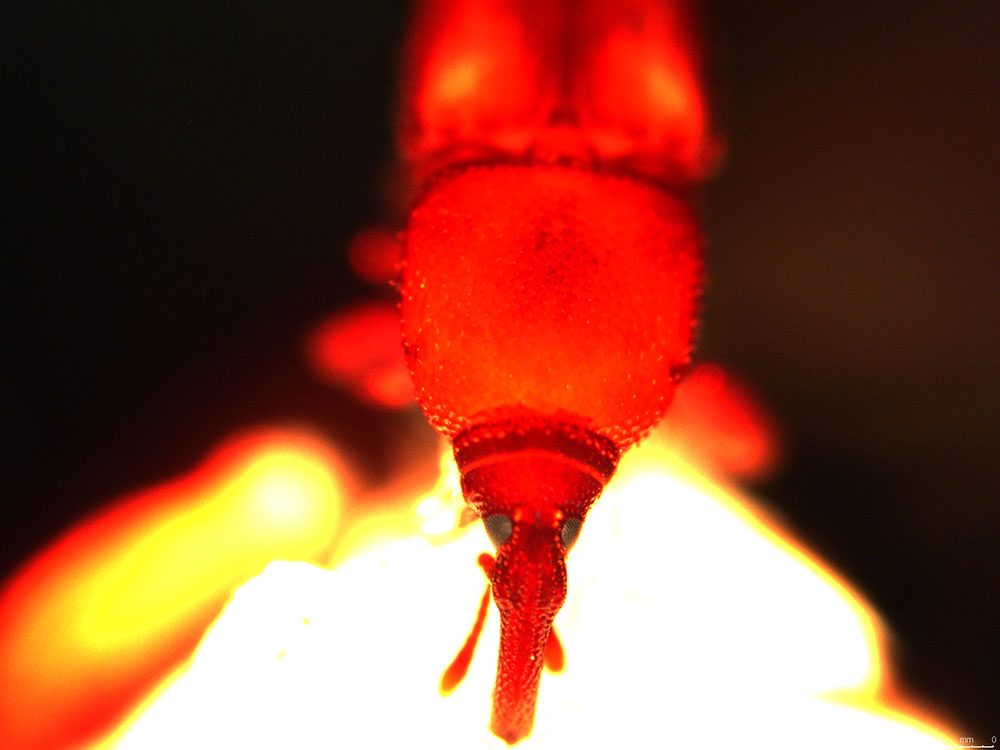 SBS Professor and principal investigator Colin Dale said, "The work described in the paper was catalyzed and conducted by Crystal Su, an extremely brave and dedicated graduate student in SBS, who took on this very high risk and transformative project and pushed through numerous roadblocks, doggedly refusing to take no for an answer."
Su engaged the Golic, Rog and Gagnon labs in SBS to assist with specialist techniques, highlighting the utility of interdisciplinary science and the breadth of talent and collaborative spirit that exists in the school.
Dale views Su's work as a "bucket list" accomplishment, "something I dreamed about while playing cricket games at Bristol University Vet School during my Ph.D. While Crystal dedicated six years of her life to bring this novel new biology to life, it's also the product of foundational work by SBS graduate students in the decade prior, involving the identification, characterization, culture and development of genetic tools for proto-symbionts free-living bacteria that have the capability to establish stable, maternally transmitted associations with insects."
Synthetic biology
Synthetic Biology focuses on utilizing engineering approaches to design and fabricate organisms (including associations and communities) that do not exist in the natural world. It can yield practical solutions for a wide range of problems in medicine, agriculture, materials and environmental sciences.  In addition, it can be used to investigate the functions of natural systems, via replication and manipulation, as highlighted in the Su et al. paper. To understand its potential, it is useful to think of the contribution of synthetic approaches to other disciplines in science, most notably in chemistry, said Dale who is also serves as section head of Genetics and Evolution in SBS.
You can read the paper here.
You can read more about the research involving undergraduates in the Dale lab here.