genetics
New research suggests that abnormalities associated with aging sperm cells might be exacerbated by elevated body mass index.
---
There is a unique combination of people and resources at the U with no barrier between wilderness and work.
---
Understanding geographic distribution, ancestry of disease could help identify people who are at risk.
---
A mutation in the ROR2 gene is linked to beak size reduction in numerous breeds of domestic pigeons. Surprisingly, mutations in ROR2 also underlie a human disorder called Robinow syndrome.
---
The method, called MIC-Drop, enables rapid screening of hundreds of genes in a single experiment.
---
Collaborator genes may influence severity of a rare disease, NGLY1 deficiency.
---
Discovery could lead to better prediction of suicide risk within families.
---
Elde, an evolutionary geneticist, lauded for his creativity and wide-ranging intellectual curiosity.
---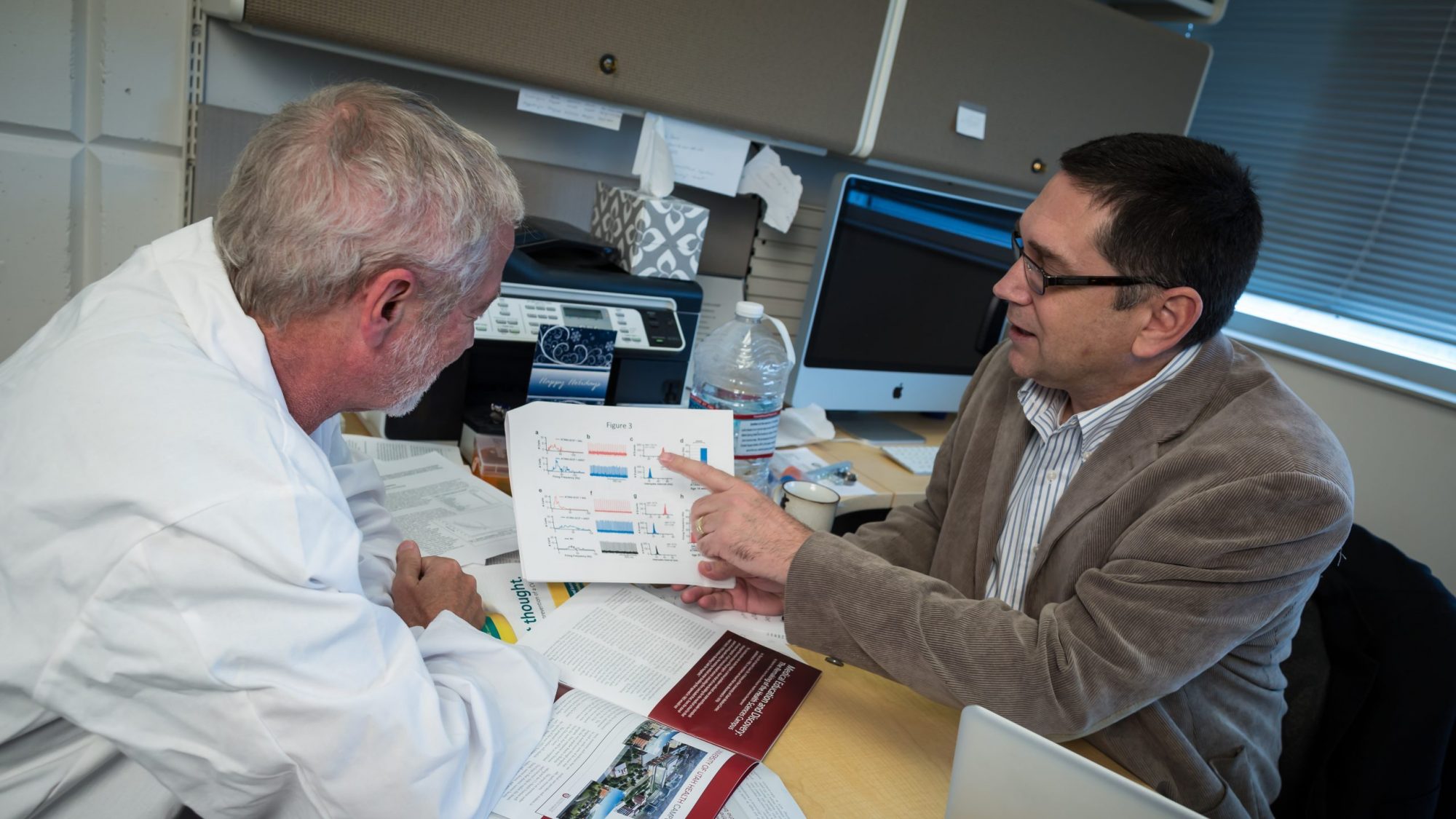 Efforts to understand the genetics of neurological diseases leads to a potential treatment.
---
From 2007 to 2009, a yellow fever virus outbreak nearly decimated El Parque El Piñalito's howler monkey populations. Exposure to a past virus may have aided brown howlers' survival.
---