OPEN ENROLLMENT PACKETS

Open enrollment will run from May 11 through June 7. All documents will be posted on the benefits department's website at hr.utah.edu/benefits by May 11.
Open enrollment packets will be mailed to employees' homes in early to mid-May (we regret the delay). This year HR will have a new and improved online enrollment tool for employees to view or update their health plan elections and enroll in the FSA/HSA plans for the new plan year.
The first open enrollment session will be Monday, May 18 from 11:30 a.m. to 1 p.m. in the Union lobby. Other open enrollment sessions will be held during the first week of June (check your open enrollment booklet for locations, dates and times).
---
TRAVEL INSURANCE FOR EMPLOYEES IN BENEFIT-ELIGIBLE POSITIONS

Are you making travel plans for the summer? If so, don't forget the travel insurance coverage provided by the university for all employees in benefit-eligible positions. This insurance covers you any time you travel more than 100 miles from home. Cut the wallet card out of the brochure and take it with you.
In the event you need services, call Europ Assistance directly to make arrangements. This coverage is provided in addition to the life insurance the university provides (equal to your salary up to $25,000) and includes some identity theft protection services.
---
MAY WELLU COOKING CLASS
Monday, May 11 | 6-8 p.m.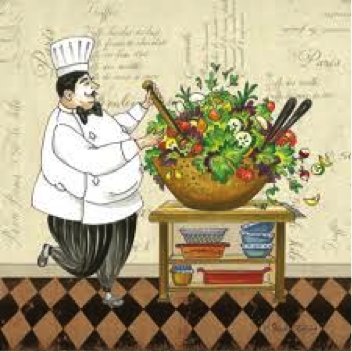 Join the Benefits Department as Chef Carl demonstrates how to make hummus and cook garbanzo beans. He will also be making a Caesar salad and suggest toppings to make it an entrée.
This month's cooking class will be held on Monday, May 11 from 6-8 p.m. at the Salt Lake Culinary Center (2233 S. 300 East). The cost is $20 per person, which includes the class and meal for each participant. Payment method is a one time, automatic payroll deduction. Registered employees will be charged for the class regardless of attendance.
Class registration will open at 2 p.m. Monday, April 27. Click here to register.
Classes are limited to 30 and fill quickly. If you would like to register for more than one person please register yourself twice. Limit two registrations per person.
*This cooking class is sponsored by WellU; however, attendance does not count toward fulfilling the requirements for the WellU discount. For information on WellU, please see the Program Requirements brochure.
---
2015 UNIVERSITY STAFF EXCELLENCE AWARDS – CALL FOR NOMINATIONS
The University of Utah Staff Excellence Awards recognize superior service and ongoing contributions by the university's full-time staff.
A total of 24 District Staff Excellence Awards will be presented throughout the university from among five districts:  Academic Affairs, Administration, Academic Health Sciences, Hospitals and Clinics and Student Affairs.  In addition to receiving the District Staff Award, the selected employees from each district will have their names forwarded as nominees for one of six University Staff Excellence Awards.  All District Staff Excellence Award winners will be recognized at a luncheon with President David W. Pershing where the final six University Staff Excellence Award winners will be announced.  Winners of the Staff Excellence Award will each receive $5,000.
Nominees must have at least three years of continuous, full-time (.75 FTE and above) service at the university to be eligible. Faculty, director-level staff and above, University of Utah Staff Council members and district award team members are not eligible for this award.  You may nominate anyone from your district or from another district who meets the eligibility criteria.
Nomination deadline is Tuesday, June 19.
Additional Information and nomination forms for each district are available at hr.utah.edu/etc/usea/index.php. A list of previous award recipients can be found here.
Questions? Contact Terri Crow at terri.crow@utah.edu or 801-581-3117.
---