TEXT ALERTS FOR CAMPUS EMERGENCIES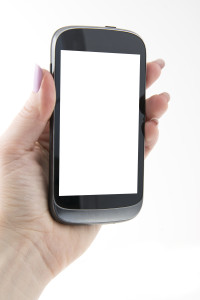 The University of Utah wants to be able to reach all faculty, staff and students quickly in the event of a serious campus emergency. That is why everyone on campus is being asked to register his or her cell phone number in the University of Utah's text alert system.
If they have not submitted a cell phone number already, starting this week employees will be prompted to do so as they log into the Campus Information System (CIS). It will only be used for notifying employees of time-sensitive emergencies.
Campus alerts are sent using a combination of email and text messages. However, opting out of receiving these messages via text means one might not receive critical safety information in a timely manner. More about campus alerts, including a list of frequently asked questions, can be found at alert.utah.edu.
---
RED BUTTE GARDEN 2015 OUTDOOR CONCERT SERIES


As spring weather hits early in Salt Lake City, Red Butte Garden announces the first five shows for the 2015 Outdoor Concert Series, which will be held in May and early June.
Tickets for the following five performances will go on sale to both Red Butte Garden Members and the general public on Feb. 23 at 9 a.m.:
Passion Pit on Friday, May 22
The Decemberists on Tuesday, May 26
Chromeo & ODESZA on Wednesday, May 27
Lindsey Stirling on Friday May 29
Ryan Adams on Tuesday June 2
Purchase your tickets online at ticketfly.com or call 877-987-6487 or visit redbuttegarden.org/concerts or call 801-585-0556.
The entire Red Butte Garden 2015 Outdoor Concert Series lineup will be announced in April and tickets for those performances will go on sale at a later date after that announcement.
---
EQUITY AND DIVERSITY AWARD NOMINATIONS


The Office for Equity and Diversity is pleased to announce that we are accepting nominations from University of Utah faculty, staff and students for the annual University Equity and Diversity Awards.
About the award
The Equity and Diversity Awards are presented on the basis of excellence in fostering leadership and commitment to enhance equity and diversity and expand opportunities for students, staff, and/or faculty at the University of Utah.
One award will be given in each of three categories:
Sustained contributions by university units, faculty or staff over many years
Contributions in the last year by university units, faculty or staff
Contributions by students
For more information, and to see nomination instructions, please visit diversity.utah.edu/events/diversity-awards.
The deadline for award nomination letters is Friday, March 6.
---
U PROFESSOR HONORED AT SUNDANCE FILM FESTIVAL WOMEN LEADERS LUNCHEON


Academy Award-winning actor Geena Davis joined Zions Bank CEO Scott Anderson in honoring local women leaders at the 2015 Sundance Film Festival Utah Women's Leadership Celebration Jan. 29 in Park City. Among the eight honorees was Sandi Pershing, assistant vice president of Continuing Education and a professor in the Master of Public Administration Program at the University of Utah. She was recognized for her leadership in education.
---
Host your next off-site meeting at the Natural History Museum of Utah


Let us help you see clearly this spring.
The museum is offering 20 percent off daytime event rentals and 20 percent off Museum Café Catering to all university entities from February through May 2015. This special discount is available when you rent the museum's Swaner Forum with catering from the Museum Café.
Your guests will enjoy the Swaner Forum's breathtaking views, scrumptious breakfast and lunch offerings and exploring the exhibits during meeting breaks. The Swaner Forum comes equipped with audiovisual amenities — two LCD projectors, screens, podium, mics and wireless Internet — plus conference tables, dining rounds for breakfast and lunch and chairs.
Make planning your next meeting easy by contacting the museum's events team today at 801-585-9538 or events@nhmu.utah.edu.
---
CHANGES TO UNIVERSITY LOG IN PAGES


Come Feb. 18, the way you log in to many University of Utah Web-based services will look a little different. University Information Technology will roll out a redesigned, mobile-friendly login screen at go.utah.edu, the primary place many users enter their uNID and password to access university information and resources.
The new screen updates the simple interface to look more like other official university websites and it will display better on smaller screens. Students, faculty and staff will see the redesigned single sign-on Central Authentication Service page when logging in to services such as the Campus Information System, Box.utah.edu, Canvas and more.
If you have any questions about the updated page, please contact your respective help desk or the campus help desk at 801-581-4000.
---
CALL FOR NOMINATIONS: IVORY PRIZE FOR EXCELLENCE IN STUDENT LEADERSHIP


Former chair of the University of Utah Board of Trustees Clark Ivory established the U's most prestigious student award last year, the Ivory Prize for Excellence in Student Leadership. Nominations are now being accepted for the 2015 award.
In an effort to enhance the undergraduate experience and encourage student involvement and leadership, the prize recognizes one to two students each year with a $2,000 prize along with a $10,000 donation to the recipient's cause. The prize recognizes students for demonstrating a positive influence on student success and/or fostering efforts that have enabled meaningful change.
Nominations are due by March 2 and should include a completed nomination form, a nomination letter up to two pages in length and up to two letters of support. Awardees can be currently enrolled undergraduate or graduate students or those who have graduated within the past five years.
---
NOMINATE A COLLEAGUE FOR A $2,500 ALTA SUSTAINABILITY LEADERSHIP AWARD


University of Utah students, faculty and staff now have the opportunity to win one of four $2,500 awards for their efforts in sustainability, thanks to a generous gift from Alta Ski Area.
The award categories include "Campus as a Living Lab," "Sustainability Community Partnership," "Sustainability Integration" and "Sustainability Research."
The Sustainability Leadership Team will select the honorees, and ecological literacy scholar David Orr will present the awards on March 6 during his campus visit. Winners will be contacted prior to the event.
To submit a nomination, visit the Alta Sustainability Leadership Awards webpage and complete the nomination form. Email the completed form to karren.nichols@utah.edu by 11:59 p.m. on Thursday, Feb. 19.
---
TEDX SALT LAKE CITY 2015 IS LOOKING FOR STORYTELLERS AND ENLIGHTENERS


The deadline for proposing a TED talk for the third annual TEDxSaltLakeCity event is fast approaching. Submissions must be made by Feb. 21, and the first round of selections will be made mid-March. The event will be held Sept. 19 at Kingsbury Hall. This year's theme is Upcycled Thinking, or a way to reuse, repurpose or revitalize to create a new product of a higher quality or value than the original.
"Some of the best innovations in technology, entertainment and design come from simply repurposing," a TEDxSaltLakeCity press release reads. "The word upcycle is fairly new in today's lexicon, but the concept is showing up in people and places that astound and inspire." To submit your idea, go to the TEDxSaltLakeCity website.
TED audiences have high expectations of the speakers; the TED speaker team works with speakers well in advance of the conference to help shape a presentation that will succeed on the TED stage. TEDxSaltLakeCity follows the TED format of promoting talks that are free from political boundaries, economic expectations, personal biases, and hidden agendas. For more information about how to make a successful submission, review TED's resources, or contact steering committee member Jason Shepherd, an assistant professor in the University of Utah School of Medicine, at Jason.Shepherd@neuro.utah.edu.
---
PATENTS AND THE MARRIOTT LIBRARY: PROMOTING INNOVATION AND BUSINESS STARTUPS


The patent and prior art resources from the United States Patent and Trademark Office, Google Patents and Espacenet may be freely used to identify new commercial and licensing opportunities or to acquire a broad, 'landscape' view of the history and current state of important technologies. These patent tools uniquely combine the latest technical information along with commercial interest and ownership information. Dave Morrison, the Marriott Library's expert on patent searching, has been providing research assistance to business owners as well as students, staff and faculty. He works closely with the Lassonde Entrepreneur Institute and has a specialty focus in bioengineering, medical and business.
He may be reached by email at dave.morrison@utah.edu.
---