PARKING REMINDER FOR FOOTBALL GAME ON FRIDAY, SEPT. 11
On Friday, Sept. 11, Utah hosts Utah State for a 7 p.m. tilt. On-campus parking will be limited all day and taking public transit (free with your UCard) is strongly recommended.
There will be no parking in the West Stadium and Guardsman Way lots on the days of both these games. However two alternatives will be opened—Stilwell Field and the field northeast of the Alumni House—from 6 a.m.- 8 p.m. No football parking will be allowed in these two grass fields.
---
DRIVE ON U BUSINESS?


The U's auto liability insurer, State Risk Management, has a NEW online driver training video and test as of July 1, 2015. This training is mandated for all persons who drive personal, rental or university-owned vehicles on U business.
All employees, students or volunteers who operate any vehicle on U business, both as an essential part of their job function or on an occasional basis, must watch this new interactive video and take a short test prior to the first time driving, every two years thereafter and following any preventable accident.
Please refer to University Risk & Insurance Management website for additional information, training programs and instruction.
---
PARTICIPANTS NEEDED FOR TEEN LISTENING STUDY
Looking for teenagers, their friends and their mothers to participate in a study and receive $150.
The Social Development Lab at the University of Utah is looking for teenagers in seventh or eighth grade to come to the lab with their mothers and a same gender friend (who is also in seventh or eighth grade) to participate in a study. The study is being conducted to better understand how teenagers talk to different people about their experiences.
Teens, their mothers and their friend will attend one, two and a half hour-long session at the University of Utah. Mother, child and friend will each receive $50 upon completion of the study. The total compensation per triad is $150.
For more information and to schedule your appointment, we ask that mothers send an email to teenlisteningstudy@gmail.com.
In the email please include:
1. Your child's age and gender
2. Your child's friend's age and gender
3. A phone number where we can reach you.
You will be contacted a few days after receiving your email.
---
UMFA SELECTS MUSEUM EDUCATOR FOR PRESTIGIOUS KRESS FOUNDATION FELLOWSHIP


The Utah Museum of Fine Arts is pleased to announce that Emily Izzo has been named the museum's 2015-16 Kress Interpretive Fellow. The museum was recently awarded a major $30,000 grant from the Samuel H. Kress Foundation to fund the one-year position.
Izzo is currently an audience engagement specialist at the Indianapolis Museum of Art and has an M.A. in museum studies from Indiana University-Purdue University Indianapolis. She will begin work this fall with the UMFA's education and curatorial departments, working primarily to develop new ways for visitors to deepen their understanding of the museum's European art collection.
The Kress Interpretive Fellowship program provides competitive grants to American art museums to sponsor mentored internships for either future museum educators or curators. The program is meant to encourage exploration of interpretive careers in art museums, strengthen the profession of museum education as well as ties between educators and curators and expand the range of career options for students of art history and related fields.
---
MARK YOUR CALENDARS FOR THE TVC OPEN HOUSE: IDEAS, INVENTIONS & IMAGINATION
Tuesday, Sept. 15 | 3-5 p.m.
TVC, 615 Arapeen Drive, Suite 310


Guest Speaker: Dr. Greg Hageman, John A. Moran presidential professor and executive director of the Moran Eye Center for Translational Medicine
Are you interested in connecting with successful faculty inventors? Would you like some assistance in acquiring industry or grant funding to further develop your ideas? Are you planning on advancing your technology but need guidance? Would you like an on-the-spot review of your invention? Are you getting ready to publish and would like to discuss potential commercial applications for your invention?
Join Us at TVC's Annual Open House and network with colleagues, meet your TVC team and talk your science. Enjoy refreshments and bar and valuable prize drawings for gifts and services.
Open to all faculty, postdocs and graduate students.
To register or for more information, including an agenda and a list of exhibits, click here.
---
CITIZEN ADVOCATE TRAINING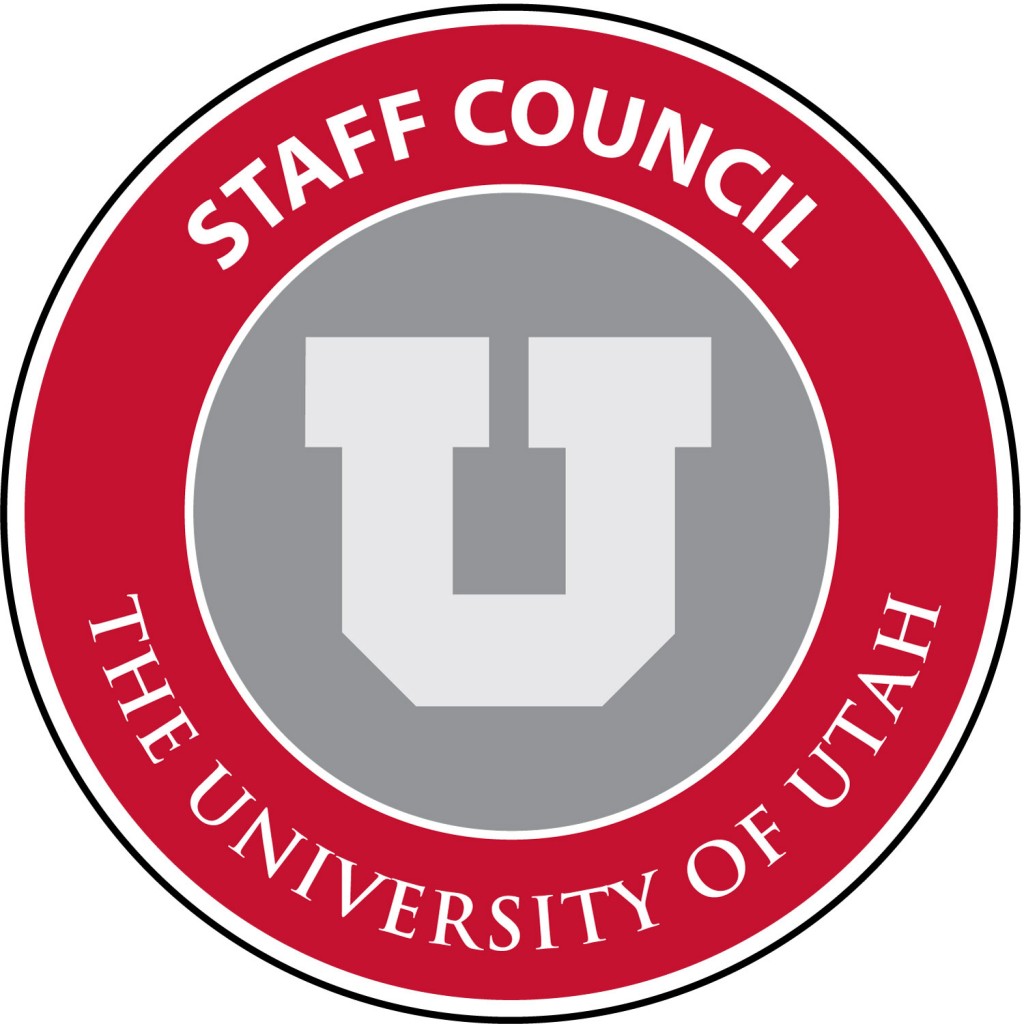 The University of Utah Staff Council invites all interested staff and faculty on Friday,  Sept. 11 at 10 a.m. for a Citizen Advocate training session. The training will take place in classroom 323 of the Student Union. This is an opportunity to learn how to effectively communicate with your political representatives and advocate not only for the University of Utah, but any issue you may be passionate about.
Space is limited. To participate, contact Paul Peterson at ppeterson@sa.utah.edu.
---
BECOME A CAMPUS MEETING PLANNING EXPERT IN 2015


Become a campus meeting planning expert in 2015. The University Risk Management and Facilities Management departments will be reviewing all the items that you will need to have a successful campus meetings including:
Liability issues
Permits and event review
Events with children
Events with alcohol
Catering related issues
The class is free and will include breakfast and free parking at the Guest House.
Planning Successful Meetings on Campus – Risk Management Issues for Meetings on Campus
Wednesday, Sept. 16
9-10:30 a.m.
University Guest House Douglas Ballroom
Register at regonline.com/campus2015 or call the Guest House Conference Center at 801-587-2980 with any questions.
---