STUDENT LIFE CENTER MAINTENANCE


The Eccles Student Life Center will have various maintenance items performed over the next few days that will affect operations.  This includes no hot water for showers or the Crimson Lagoon pools from May 9-22 during university shutdown of the high temperature tunnel.  The pools will remain open as long as the temperature remains above 78 degrees.  Please call 801.581.8513 for daily updates.  And since every new building inevitably needs some maintenance after opening, we will be closing the indoor track from May 7-17 for some minor repairs.  During this time, the McCarthey Family Track and Field will be available throughout the day for your use.
We apologize for the inconvenience and thank you for your patience.
---
UNIVERSITY LOGIN PAGE GETS A REDESIGN


On Tuesday, May 12, the way you log in to many University of Utah web-based services will look a little different. University Information Technology will roll out a redesigned, mobile-friendly login screen at go.utah.edu, the primary place many users enter their uNID and password to access university information and resources.
The initial launch was scheduled for February 18, but was postponed due to a technical issue. It will go live on Tuesday, May 12.
The new screen updates the simple interface to look more like other official university websites and will display better on smaller screens. Students, faculty and staff will see the redesigned single sign-on Central Authentication Service page when logging into services such as CIS (Campus Information Services), Box.utah.edu, Canvas and more.
This change also sets the stage for some advanced security settings UIT plans to roll out to some users in the future, including multi-factor authentication.
If you have any questions about the updated page, please contact your respective help desk or the campus help desk at 801-581-4000.
---
UNION COPY CENTER TO CLOSE

On Friday, May 15, the Union Copy Center will close its doors, consolidating University Print & Mail Services to its main office in Room 135 of the University Services Building.
"It will help us streamline our workflow and reduce operating costs," said Jane Bushnell, director of Print & Mail Services.
Print & Mail Services offers a variety of products and services to students, faculty and staff alike. From business cards to stationery to signs or graduation announcements, the Print & Mail Services Team will help you create something attractive and memorable. And, they'll do it right here on campus, no shipping delays or fees required.
The University Services location is open Monday through Friday from 8 a.m. to 5:30 p.m., Print & Mail Services also offers the convenience of placing orders online. Visit printing.utah.edu to view product and service options and place your order at a time convenient for you.
For more information or to receive a quote on your next project, contact a Print & Mail representative at uprint@utah.edu or call 801-581-6171.
---
WAIT! OUR TEXTBOOK FLOOR HAS CHANGED


Summer semester is right around the corner. Whether you are a student or a faculty member at the U, the last thing you want to be doing during the first week of a new semester is spending WAY TOO MUCH TIME looking for your course materials.
In an effort to make finding textbooks easier for everyone on campus, the University Campus Store has rearranged its textbook floor. You will now find all textbooks in alphabetical order (from A to Z) by the author's last name. With the new layout you will find all the books by a certain author in the same place, no matter which class it is being used in. This way, the Campus Store will be more likely to get you the right book at the right time.
With the new layout, it is very important that students bring their book list with them to the store when they are ready to buy textbooks. You can find your book list by going to CIS, clicking on "View your Class Schedule," and then clicking the banner at the bottom of the page or you can visit the Campus Store's course materials page.
Have a great semester!
---
APPLY FOR THE MPA PROGRAM TODAY


The Master of Public Administration program is still accepting applications for courses that begin in 2015. The MPA degree is designed for professionals hoping to find balance between work and school.  The MPA offers courses centered on nonprofit and public administration. Eligible University of Utah employees receive reduced tuition. The MPA degrees is offered in two program formats.  The evening program includes classes held primarily in the evenings during the week, while the executive program offers courses in a format that meets every other weekend (Friday nights and Saturdays during the day). The executive program is designed for professionals with five or more years of administrative career experience with progressive responsibilities.
Please visit our website for additional information:  mpa.utah.edu, or contact Melissa Hall at: Melissa.hall@mpa.utah.edu.
---
BEWARE END-OF-YEAR PHISHING ATTEMPTS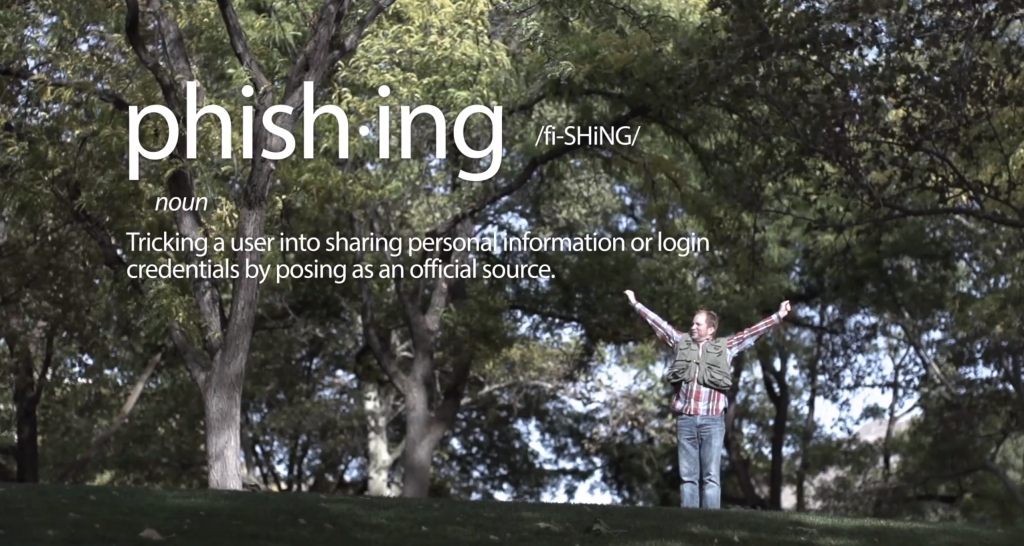 Many University of Utah faculty and staff members will soon receive official university communications regarding topics such as benefits open enrollment, salary changes and other seasonal university business. The University of Utah Information Security Office urges you to remain cautious and alert to possible phishing scams that are designed to coincide with university processes and timelines.
Phishing attempts often take the form of spoofed emails, directing recipients to enter login credentials at a fake website that looks almost identical to the legitimate one. You are encouraged to scrutinize official-looking emails you receive and watch for the following common signs of an email phishing attempt:
·         Unusual language, poor spelling or grammar
·         Message is designed to provoke an emotional response
·         URL doesn't match the webpage it links to
·         When you hover over a link with your mouse, it doesn't match the promised content.
To better protect yourself and your login credentials:
·         If you're uncertain about an email's legitimacy, send an email to phish@utah.edu with the suspicious email attached. Information security staff will analyze the email for you.
·         Guard your uNID and password like you do your Social Security number
·         Change your passwords often.
·         Lock your device screens when not in use.
For more information about phishing, please review University Information Technology's help article on the topic. If you have questions or concerns, contact the UIT Help Desk at 801-581-4000, option one.
---
CALL FOR NOMINATIONS: 2016 HONORARY DEGREES

The University of Utah Board of Trustees is seeking nominations for the university's highest honor, the honorary doctorate degree. Honorary doctorate degrees are awarded to individuals who have achieved unusual distinction in academic pursuits, the arts, the professions, business, government, civic affairs or in service to the university.
To nominate someone for this honor, please complete the nomination form along with a short biographic sketch of the nominee and provide specific information about his or her relationship to the University of Utah.
You may be asked to submit a second, more complete application package, including a detailed review of the nominee's accomplishments, letters of endorsement, etc., if the nomination committee requests it.
Please note that current members of the State Board of Regents, current members of the U Board of Trustees and current members of the U faculty and staff are not eligible for this award.
---
JOIN THE UNIVERSITY STAFF COUNCIL
Deadline is Friday, May 15 before 5 p.m.

The University of Utah Staff Council is currently looking for positive, service-minded individuals to join. The University of Utah Staff Council is an organization established by University Policy 5-003 to make sure the interests of staff on campus are represented. The University of Utah Staff Council had several achievements and was involved in many events during the 2014-15 academic year.
Awarded 20 scholarships at $500 each (summer, fall, spring).
Members participated in the District and Staff Excellence Award selections.
Sponsored several events for staff including Shred Day where staff members were able to shred personal documents and dispose personal e-waste at no charge, U nights at Real Salt Lake, Utah Grizzlies and Salt Lake Bees discounted tickets.
Members actively represent staff interests on several committees across campus.
Members participated in the legislative process as advocates for staff of the University of Utah.
Continues to co-sponsor Employee Appreciation Day.
If you are interested in making a difference here at the U by participating on Staff Council, submit an application before 5 p.m., Friday, May 15 (Incomplete applications will not be considered).
Qualified applicants must meet the following criteria:
Applicants are benefits eligible (.75 FTE or greater).
Applicants have successfully completed the probationary period of employment prior to the beginning of the term of service (July 1 of each year).
Once cleared through HR, applicants will need to submit the "Supervisor's Notification" form.
Once cleared through HR, applicants will need to submit the "Staff Council Membership Agreement" form.
The University of Utah Staff Council time commitment involves a two hour meeting on the first Wednesday of every month and participation on at least one of the subcommittees that involves one to two hours monthly.
For detailed information about being on the University of Utah Staff Council, please visit staffcouncil.utah.edu.
---