JUMP TO:
National emergency alert tests
Potter Street closure and archaeological dig
Free OSHA trainings and certifications
Fall issue of Continuum magazine
Metallurgical engineer awarded $440,000 for lithium-ion battery research
Laura Kessler receives Fulbright Scholar Fellowship
Professional Education offers certificates in legal professions
Unauthorized vehicles on sidewalks
Global Learning Across the Disciplines Grants
Learning Abroad: Call for panel participants
Teaching award and grant deadlines
Customized promotional items from University Print & Mail
Join the Bennion Center for an Alternative Break
"Hooked on Books" donations needed
Buy a Mac or iPad Pro, UTech will supply the Beats
---
NATIONAL EMERGENCY ALERT TESTS[bs_row class="row"][bs_col class="col-sm-4″]
[/bs_col][bs_col class="col-sm-8″]Due to severe weather on the east coast, FEMA is postponing its first nationwide Wireless Emergency Alert (WEA) test until Oct. 3 at 12:18 p.m. MT.
On Thursday, Sept. 20, FEMA and the FCC will conduct a nationwide test of the Wireless Emergency Alerts (WEA) and Emergency Alert System (EAS).
The WEA test will happen at 12:18 p.m. MT, and the EAS portion follows at 12:20 p.m. MT. The test will assess the operational readiness of the infrastructure for distribution of a national message and determine whether improvements are needed.
Click here to read more information about the emergency alert tests.[bs_col][/bs_row]
---
POTTER STREET CLOSURE AND ARCHAEOLOGICAL DIG[bs_row class="row"][bs_col class="col-sm-4″]
[/bs_col][bs_col class="col-sm-8″]Along the south side of Stilwell Field at historic Fort Douglas, Potter Street is closed through October 2018 for a data recovery excavation—or, more simply, an archaeological dig. This project will help document the history of Fort Douglas buildings and will look for clues about historic military life and activities. The Fort Douglas Military Museum, located on Potter Street, will remain open Tuesday-Saturday from 12-5 p.m., throughout the project.
This location originally housed a series of barracks inhabited by soldiers from the early 1860s to just before World War I. The historic buildings then served a variety of administrative functions.
As part of the project, some barrack foundations have been exposed and a variety of historic artifacts, including remnants of milled lumber, a stoneware bottle fragment, military insignia and several Civil War-era buttons were recovered.
A community event—free and open to the public—is scheduled for Saturday, Sept. 22, 2018 from 10 a.m.-4p.m. at the dig site just in front of the Fort Douglas Military Museum.
Check back for weekly updates and discoveries here.[bs_col][/bs_row]
---
FREE OSHA TRAININGS AND CERTIFICATIONS[bs_row class="row"][bs_col class="col-sm-4″]
[/bs_col][bs_col class="col-sm-8″]Through an OSHA grant, free trainings and certifications are being offered by the U's Department of Family and Preventative Medicines. Organizers of these trainings want to train 1,400 people by the end of the year. To better serve the community, trainings are offered in two locations, one in Research Park at the U and the Department of Workforce Services in downtown SLC.
Attendees don't have to be employed by the U. Share this information with family and friends who work in fields where these trainings are a requirement.
Offered courses in Hazardous Materials Handling and Injury Prevention Certificate Training:
Chemical hazards/Global Harmonization System
Ergonomics/musculoskeletal disorders
Thermal stress
Slips, trips and falls
Safety planning
For onsite trainings, click here to register. For online trainings, click here then the "I'm a Student" button and use code DHRBE8.
For questions, call or email Rachel Brown at 801-581-8042 or racheltbrown@hsc.utah.edu.[bs_col][/bs_row]
---
FALL ISSUE OF CONTINUUM MAGAZINE[bs_row class="row"][bs_col class="col-sm-4″]
[/bs_col][bs_col class="col-sm-8″]
Check out the fall issue of the U's Continuum magazine at continuum.utah.edu.[bs_col][/bs_row]
---
METALLURGICAL ENGINEER AWARDED $440,000 FOR LITHIUM-ION BATTERY RESEARCH[bs_row class="row"][bs_col class="col-sm-4″]
[/bs_col][bs_col class="col-sm-8″]Ravi Chandran, professor of metallurgical engineering, was awarded $440,000 for three years from the Department of Energy Office of Science. This is a follow-up grant to continue to study phase transitions in lithium-ion battery electrodes. The grant will fund two graduate students to continue the experiments at Spallation Neutron Source at Oak Ridge National Laboratory in Tennessee.
Congratulations, professor Chandran![bs_col][/bs_row] 
---
LAURA KESSLER RECEIVES FULBRIGHT SCHOLARSHIP[bs_row class="row"][bs_col class="col-sm-4″]
[/bs_col][bs_col class="col-sm-8″]Laura Kessler, Social Sciences Senior Scholar Fellow, was awarded a Fulbright Senior Scholar Fellowship to pursue her research project entitled "Family Equality in Plural Legal Systems: Achieving Equality Rights in Marriage and Divorce in Israel and the United States" at Haifa University. She will investigate strategies of lay advocates and civil rights lawyers working to achieve equal family rights, with an eye toward developing legal responses to conflicts between secular and religious norms relating to the family in divided societies.
Kessler is a Professor of Law at the University of Utah. Her scholarly interests are the legal regulation of family, intimacy and work. She teaches courses on family law, feminist jurisprudence, employment discrimination and reproductive issues.[bs_col][/bs_row] 
---
PROFESSIONAL EDUCATION OFFERS CERTIFICATES IN LEGAL PROFESSIONS[bs_row class="row"][bs_col class="col-sm-4″]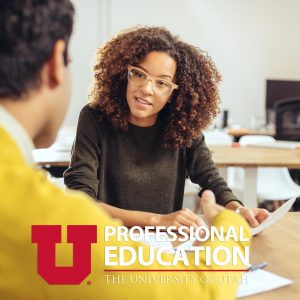 [/bs_col][bs_col class="col-sm-8″]Professional Education at the University of Utah offers several certificates in legal professions. The certificate programs are designed for busy professionals in a flexible, online format. Certificates of particular interest to U employees are the Legal Nurse Consultant Training Certificate and the Victim Advocacy Certificate. Courses begin Oct. 15, 2018, and run for seven weeks.
If you are interested in either of these programs, they can contact Rori Douros at 801-587-0139 or go to proed.utah.edu.[bs_col][/bs_row]
---
UNAUTHORIZED VEHICLES ON SIDEWALKS[bs_row class="row"][bs_col class="col-sm-4″]
[/bs_col][bs_col class="col-sm-8″]The University of Utah is committed to reducing carbon emissions, as well as improving local air quality by reducing impacts from university operations and daily commute trips. Consequently, using sustainable modes of transportation to, from and around campus is supported and encouraged.
The university prioritizes the safety of pedestrians and those riding wheeled devices such as bicycles, skateboards, roller skates and scooters while traveling on university premises.
In an effort to keep pedestrians safe, the U is stepping up the enforcement of unauthorized vehicles on sidewalks. The number of unauthorized vehicles driving and parking on the sidewalks is creating a safety hazard for pedestrians. Drivers of vehicles accessing sidewalks are required to have sidewalk permits. Operators driving or parking on the sidewalks without such permits will be fined $75 for the first offense and $150 for subsequent infractions.
Click here to read more on pedestrian safety on campus.[bs_col][/bs_row]
---
GLOBAL LEARNING ACROSS THE DISCIPLINES GRANTS[bs_row class="row"][bs_col class="col-sm-4″]
[/bs_col][bs_col class="col-sm-8″]The Office for Global Engagement is requesting pre-proposals for the Global Learning Across the Disciplines (GLAD) Grants offering up to $10,000 for faculty teams to internationalize the curriculum by developing global learning outcomes and an assessment process.
Global Learning is defined as "the knowledge, skills, and attitudes students acquire through a variety of experiences that enable them to understand world cultures and events; analyze global systems; appreciate cultural differences; and apply this knowledge and appreciation to their lives as citizens and workers" (Olson, Green and Hill, 2006).
Instructions and background information for the pre-proposals can be found here. Please carefully review the purpose of the GLAD Grants and the instructions.
Resources regarding internationalizing the curriculum can be found here.
Deadlines:
Fall 2018 | Oct. 5, 2018
Spring 2019 | Jan. 11, 2019
Two projects are funded each semester.
If you have any questions or would like to receive feedback on your proposal idea, please contact Sabine Klahr, associate chief global officer, at 801-587-8888 or s.klahr@utah.edu.[bs_col][/bs_row]
---
LEARNING ABROAD: CALL FOR PANEL PARTICIPANTS[bs_row class="row"][bs_col class="col-sm-4″]
[/bs_col][bs_col class="col-sm-8″]Learning Abroad is looking to do a Diversity Abroad panel this year as part of International Education Week (Nov. 12-16). We aim to highlight the perspectives and accomplishments of the U's diverse faculty and staff who have gained international experience through study, research, teaching, and/or work/internships. If you are interested in participating in this event as a panelist, please click this link to fill out a short sign-up form.[/bs_col][/bs_row]
---
Teaching Award and GRANT DEADLINES [bs_row class="row"][bs_col class="col-sm-4″]
[/bs_col][bs_col class="col-sm-8″]University Distinguished Teaching Award
Deadline: Sept. 21, 2018
The Distinguished Teaching Award recognizes significant contributions to the teaching mission of the University of Utah.  Up to five faculty members will be recognized as outstanding teachers with a base salary increase of $5,000. Up to three awards may be given to faculty members in the tenure-line and up to two awards may be given to faculty in the career-line.  For the purpose of selecting award recipients, the Distinguished Teaching Committee will be split into two subcommittees with no overlapping membership. One subcommittee will consider nominations and make selections of tenure-line faculty for awards. The other subcommittee will consider and select those in the career-line for awards. To be eligible, faculty must have completed eight or more years of teaching service at the University of Utah.
The awards will be announced in December 2018.
University Teaching Grants
Deadlines: Sept. 21, 2018/Jan. 11, 2019/March 8, 2019
Awards are made to faculty to undertake projects that will enhance their teaching or the curriculum in which they teach.  Tenure-line and Career-line faculty are eligible to propose individual and group grants.  Preference will be given to applicants whose primary professional affiliation is as faculty at the University of Utah. Awards are made for amounts up to $3,500 for individuals and $7,000 for groups for items such as equipment, supplies, or travel where appropriate (see our website for detailed instructions).
Click here for more information.[/bs_col][/bs_row]
---
Customized Promotional Items by University Print & Mail[bs_row class="row"][bs_col class="col-sm-4″]
[/bs_col][bs_col class="col-sm-8″]Employee Appreciation Day is fast approaching—have you ordered your department swag?
University Print & Mail is ready to help you design your department or organization's customized promotional items, from office supplies to water bottles, totes and other fun giveaways. If you can think it, Print & Mail can create it.
In addition to standard promotional fare, specialized items such as umbrellas, blankets, hats, shirts and other apparel are also available.
Some items can take five or more weeks for production and delivery, so order now at printandmail.utah.edu to ensure your items arrive in time for Employee Appreciation Day, which takes place on Thursday, Sept. 27.
University Print & Mail is your ongoing resource for customized promotional items any time of year. Contact Print & Mail for a custom quote at 801-581-3947 or email roger.king@utah.edu.[/bs_col][/bs_row]
---
Join the Bennion Center for an Alternative Break[bs_row class="row"][bs_col class="col-sm-4″]
[/bs_col][bs_col class="col-sm-8″]Apply now to be a faculty/staff partner for the Spring 2019 Alternative Breaks program through the Bennion Center. Faculty and staff are eligible to travel with Bennion Center students on one of 12 trips throughout the western U.S. or Vancouver, Canada during Spring Break 2019.
Faculty/staff travel at no cost and time away from the office does not count against vacation days. You'll work with a student site leader as a trip co-planner and have the opportunity to learn and serve in areas such as animal advocacy and rehabilitation, community health, hunger and food justice, empowering at-risk youth, LGBTQIA and human rights, immigration, women and poverty, marine conservation, homelessness and urban environmentalism.
For more information or to apply, go here.[/bs_col][/bs_row]
---
"Hooked on Books" Donations Needed[bs_row class="row"][bs_col class="col-sm-4″]
[/bs_col][bs_col class="col-sm-8″]As part of the Employee Appreciation Day on Sept. 27, 2018, the Marriott Library organizes the "Hooked on Books" book and media giveaway. However, in order to accomplish this, we need donations of materials to give.
We are soliciting donations of books, DVDs, CDs, Blu-ray, video games, board games or any other type of physical media. Please use this as an opportunity to declutter your collections, and pass these items on to other staff members who will enjoy them. Donation bins are located in seven places across campus and downtown. The last collection date will be Sept. 21. Please consider donating; it's an excellent way to de-clutter your home and office.
Donation locations:
Marriott Library West Entrance
Eccles Health Science Library
S.J. Quinney Law Library
Physics Building
Human Resources Downtown Office
Human Resources Annex Office
Health Sciences[/bs_col][/bs_row]
---
Buy a Mac or iPad Pro, UTech will Supply the Beats[bs_row class="row"][bs_col class="col-sm-4″]
[/bs_col][bs_col class="col-sm-8″]UTech, the Campus Store's technology department, is offering a free pair of Beats headphones when purchasing a Mac or iPad Pro.
This is an amazing offer, perfect for students gearing up for the busy fall season. Whether you are an incoming student buying a computer for classes or a faculty or staff member needing a tech update, this is a deal not to be missed.
All products are available at UTech in the main Campus Store, as well as the Campus Store Health. Be sure to stop by and grab the products you need to jumpstart your fall semester.
This offer ends Sept. 25, 2018.[/bs_col][/bs_row]
---