CRIMSON NIGHTS | CRIMSON COAST
Aug. 26-27
9 p.m.-2 a.m.
Ray Olpin University Union
Featuring DJ Bangarang. Grab your swimsuits, flip flops and sunglasses and join us for a beach-themed Crimson Nights to kick off the year. Activities: giant inflatables, obstacle course, giant water pong, bungee cord races, beach volleyball, tiki mocktails, music, dancing, free food, giveaways and much more.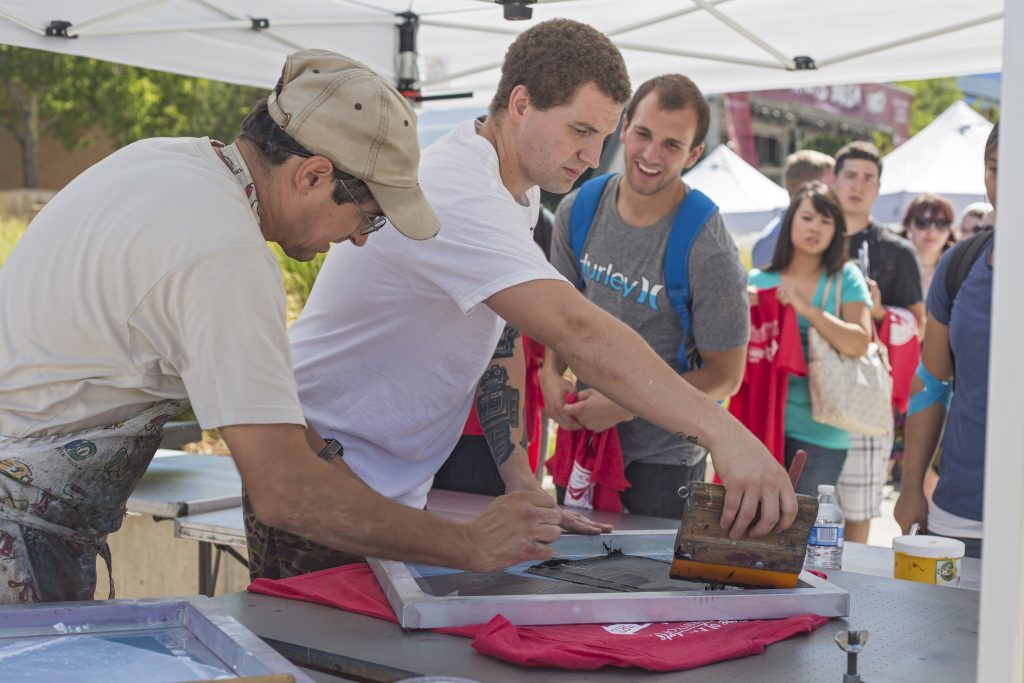 Aug. 31
11 a.m.-2 p.m.
Library Plaza
Come enjoy interactive art, information booths, free T-shirts, a photo booth, free food and performances from the School of Music, School of Dance, Department of Theatre and Pioneer Theatre Company.
REDFEST
Sept. 16
Time: TBD
Union Plaza
Artists: TBD
The U's biggest fall concert. Sponsored by ASUU. Features artists from near and far. This year's artist is yet to be released, but stay tuned because @theU will keep you up-to-date.
Thursdays, Aug. 25 – Oct. 6
10 a.m.-2 p.m.
Tanner Plaza, between the Student Services Building and the Union
The market links local growers and artisans with the campus community and provides access to fresh, healthy, local produce and unique arts and crafts.
Sept. 30-Oct. 9
Festivities include reunions, 5K, Songfest, House Decorating, Tailgating and more. The Utes host Arizona at Rice-Eccles Stadium on Saturday, Oct. 8.
Sept. 28-Oct. 7
A week of events highlighting the multiple dimensions within the LGBTQIA communities.
GEEK WEEK
Dec. 5-9
In collaboration with the Marriott Library, ASUU's Academic Affairs Board extend library hours for students during Geek Week. Other major campus partners also participate in Geek Week, including the Writing Center, Business Tutoring, Campus Recreation Services, Chartwells Dining Services (Mom's Café), the Union Programming Council, ASUU Child Care, the Residence Halls Association and the Campus Store.