GARTNER RESEARCH RESOURCES AVAILABLE AT NO COST
If you're a University of Utah faculty member, staff member, or student doing research on IT-related topics, Gartner Research resources are available for you to use at no charge. Gartner, Inc. is the world's leading information technology research and advisory company. Additionally, faculty and staff may request complimentary meetings with Gartner consultants on IT-related topics. Log into the Gartner site using your uNID and CIS password.
---
FALL BREAK
The university has fall break Monday, Oct. 12-Friday, Oct. 16. Enjoy your time off!
---
DALAI LAMA CANCELS VISIT TO U

The University of Utah was notified by the Office of Tibet in Washington D.C. in a statement that "the Dalai Lama arrived in the United States earlier this week for a medical evaluation. Upon completion of the evaluation, the doctors have advised that His Holiness take complete rest. As a result, His Holiness will be returning to India next week and will not be able to visit the United States next month. We deeply regret cancellation of the visit."
Anyone who purchased tickets online will be refunded automatically within seven-10 days. For those who purchased tickets in-person with check or cash, please contact ticket office to verify your contact information to ensure you receive your refund. 801- 581-UTIX.
The university community and the Utah Tibet Foundation wish the Dalai Lama a speedy recovery.
---
5TH ANNUAL STUDENT VETERAN OF THE YEAR: CALL FOR NOMINATIONS
Deadline: Midnight, Oct. 15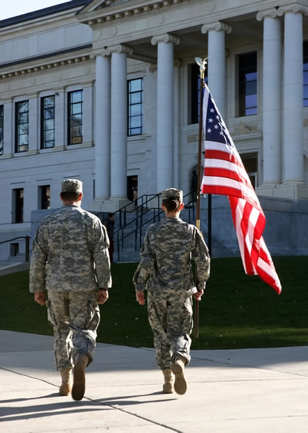 U student veterans will recognize one of their own for outstanding military service, academic performance and community involvement this Veterans Day, Nov. 11, 2015. Student veterans can be nominated by faculty, staff or fellow students, and there is no maximum number of nominations; the more the merrier. Nomination forms and eligibility requirements can be found online at veteranscenter.utah.edu. For more information, contact the Veterans Support Center at 801-587-7722 or vetcenter@sa.utah.edu.
---
U-MATCH


U-Match is connecting the university community to seek, provide and trade one-on-one child care needs. New for this fall is a simplified electronic application that can be accessed via the home page at childcare.utah.edu. Those interested can register using their uNID as "looking for a babysitter or nanny" and/or "willing to babysit or nanny." Once logged in, users can search the growing registry of babysitters and nannies.
"We're starting to see traffic increase as more students, faculty and staff understand the benefit of this service — especially for parents needing irregular care hours or in-home care," says Virginia DeSpain, project coordinator for the U's Child Care and Family Resources office.