DARS DOWN FOR MAINTENANCE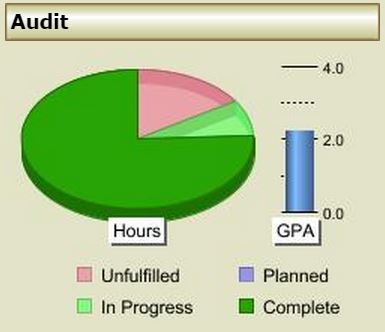 DARS will be down for routine maintenance on the following dates:
·         Friday, June 19 starting at 5:30 p.m. with a return to service by 8 a.m. on June 20
·         Saturday, July 18 at 5 a.m. with a return to service by 8 a.m. on July 20.
If you experience any issues after these two routine maintenance procedures, please contact the Campus Help Desk at 581-4000 and use DARS option.
---
SUMMER FIRST HALF CLASSES END
Wednesday, June 24
Summer first half classes end today, June 24. For more information, please contact the Registrar's Office at registrar.utah.edu, email registrar@utah.edu or call 801-581-5808.
---
AUTHOR MICHAEL LEWIS TO HEADLINE 2015 SAM RICH LECTURE AT U'S HINCKLEY INSTITUTE OF POLITICS


The University of Utah's Hinckley Institute of Politics is excited to announce the 2015 Sam Rich Lecture, "A Conversation with Michael Lewis."
Lewis' acclaimed New York Times best-sellers include "Moneyball," "The Blind Side," "Flash Boys," "Boomerang" and "Liar's Poker" — to name a few. His book on the financial meltdown, "The Big Short" is currently being made into a widely-anticipated film starring Brad Pitt, Christian Bale, Ryan Gosling and Steve Carrell.
After graduating from Princeton and the London School of Economics, Lewis worked at the bond desk at Salomon Brothers. His bold exposé on the industry shook the nation and resulted in a number-one bestseller "Liar's Poker." He left the financial world to become a journalist and frequently contributes to the New Republic, New York Times Magazine, Slate, Vanity Fair and Bloomberg.
The event will take place at Abravanel Hall the evening of September 24 and promises to sell out well in advance. Tickets will be available for purchase the morning of June 22 from ArtTix, but can be secured a week earlier by registering on pre-sale lists available here.
---
LEARNING ABROAD INSTAGRAM CONTEST
University of Utah Learning Abroad students who have participated in 2014-2015 term programs can participate in the Summer 2015 Instagram Challenge. Students can post photos of their travels abroad and win weekly prizes and the grand-prize winner will receive a GoPro Camera. Visit learningabroad.utah.edu for more information. Follow U adventures abroad by searching #UtahAbroad on Instagram.
---