JUMP TO:
U statement on sexual violence announcement
Apply to be an orientation leader
Humans of the U: August & September
Equifax Breach: How to protect yourself against identity theft and fraud
October is National Cyber Security Awareness Month
Health care and homelessness
U leading clinical trial to treat CMV and combat hearing loss in children
Tickets on sale for Red Butte Garden's 'Garden After Dark'
Fall Break intensive course

---
U STATEMENT ON SEXUAL VIOLENCE ANNOUNCEMENT[bs_row class="row"][bs_col class="col-sm-4″]
[/bs_col][bs_col class="col-sm-8″]We do not anticipate that today's announcement by the Department of Education's Office for Civil Rights regarding sexual violence on college campuses will significantly impact the existing policies at the University of Utah. Our policies aim to both protect victims and provide due process to those involved. However, we will review the guidelines and evaluate whether any aspects of our policies could benefit from changes in the coming year, in consultation with our faculty, staff and students. The safety and well-being of our students remains our top priority. We will continue to provide victim advocate and counseling services, protective measures, bystander intervention trainings and other awareness programs.[/bs_col][/bs_row]
---
APPLY TO BE AN ORIENTATION LEADER[bs_row class="row"][bs_col class="col-sm-4″]
[/bs_col][bs_col class="col-sm-8″]Do you want to be involved in making an impact on student's lives? Apply to be an Orientation Leader.
Being an Orientation Leader position is one of the most rewarding leadership positions on campus. By being an Orientation Leader you will make an impact on new first-year and transfer students as well as lifelong memories and friends. You can apply to be an Orientation Leader at orientation.utah.edu. Some benefits that come with being an Orientation Leader are housing provided during the summer, exposure to leadership opportunities, connections with multiple offices and organizations at the University of Utah, as well as diversity training. Some qualifications for the position are Utah school pride, commitment to making a difference in students' lives, professionalism, leadership development, resume builder, commitment to creating an inclusive environment, and the ability to work effectively in teams.
As an Orientation Leader you will have face-to-face interactions with incoming new students. It will be your job to help welcome thousands of new students to the University of Utah. Deadline to apply is Monday, Oct. 16.
Click on this link for a snapshot of what it's like to be an OL.[/bs_col][/bs_row]
---
HUMANS OF THE U: AUGUST & SEPTEMBER[bs_row class="row"][bs_col class="col-sm-4″]
[/bs_col][bs_col class="col-sm-8″]Sharing compelling stories from the heart of the U's campus: See August and September's Humans of the U here.[/bs_col][/bs_row]
---
Equifax Breach: How to protect yourself against identity theft and fraud[bs_row class="row"][bs_col class="col-sm-4″]
[/bs_col][bs_col class="col-sm-8″]Gone are the days of picking locks and stealing cash/jewels/stocks from secret safes behind the picture on the wall. A new and efficient money bully has emerged with the advent of the internet – cyber theft. From the comfort of home, a thief can sit in front of a computer and can obtain access to vital personal and financial information with a little trickery and savvy hacking tricks. Once your personal information is stolen – your life is exposed to the treacherous world of fraud.
I am sure everyone has heard about the Equifax breach of 143 million credit files. Since social security numbers were compromised in this data breach, this is the biggest data breach ever. Generally, most data breaches do not include entire social security numbers. This one did. Criminals can now wait months and years to try and steal someone's identity. The number compromised is beyond comprehension. You are talking about half the US population. This means most of us are included in this data breach. Everyone will now have to take steps to watch their identity.
Here are four simple ideas to help protect yourself from this new age cyber-onslaught of ID theft-fraud.
Click here to read the full article.[/bs_col][/bs_row]
---
October is National Cyber Security Awareness Month[bs_row class="row"][bs_col class="col-sm-4″]
[/bs_col][bs_col class="col-sm-8″]The internet is a huge part of life at work and at home, and no one is immune to cyber threats. That's why for the fourth year in a row, University Information Technology (UIT) is participating in the National Cyber Security Awareness Month (NCSAM) campaign. It's everyone's responsibility to behave safely online, and UIT wants to help you learn how to do so.
This year, UIT's message is aligned with the StaySafeOnline.org campaign. The topics to be covered each week include:
Week 1 (October 2-6): Simple Steps to Online Safety
Week 2 (October 9-13): Cybersecurity in the Workplace is Everyone's Business
Week 3 (October 16-20): Today's Predictions for Tomorrow's Internet
Week 4 (October 23-27): Protecting Critical Infrastructure from Cyber Threats
UIT invites you to visit our NCSAM website each week as we learn together about ways to stay informed, as well as best practices for how to stay safe online.[/bs_col][/bs_row]
---
Health care and homelessness[bs_row class="row"][bs_col class="col-sm-4″]
[/bs_col][bs_col class="col-sm-8″]A team of researchers from the University of Utah and University of North Texas have received a $100,000 grant from the Robert Wood Johnson Foundation to study the impact of the continuum of care approach in improving health and health equity services for people who are homeless.
The team is led by Jesus N. Valero, assistant professor in the Department of Political Science at the University of Utah, and Hee Soun Jan, associate professor in the Department of Public Administration at the University of North Texas. Adi V. Gundlapalli, physician and professor of internal medicine and biomedical informatics research at the U's School of Medicine and chief health informatics officer at VA Salt Lake City Health Care System, is the senior investigator on the project.
The grant is provided through the Evidence for Action program, which is supported by the foundation and housed in the Center for Health and Community at the University of California, San Francisco.
The researchers will look specifically at health care services for people who are homeless in Salt Lake County, Utah, and Dallas, Texas, Valero said. They are working with local governmental and non-profit entities in each area.
In its proposal, the team said many studies have shown that people experiencing homelessness are at high risk of multiple preventable diseases and are less likely to access health care systems than most other populations. They also need help with stable housing, reliable transportation, employment opportunities and creating a health family environment.
The continuum of care approach was crafted in response to those many needs. The one-year study will look at whether the novel response works and the challenges that impede its effectiveness.
For more than 40 years, the Robert Wood Johnson Foundation has worked to improve health and health care. The foundation is working with others to build a national culture of health, enabling everyone in America to live longer, healthier lives.[/bs_col][/bs_row]
---
U leading clinical trial to treat CMV and combat hearing loss in children[bs_row class="row"][bs_col class="col-sm-4″]
[/bs_col][bs_col class="col-sm-8″]A National Institutes of Health-supported nationwide clinical trial will test a novel approach to combat hearing loss in children infected by a relatively unknown virus, cytomegalovirus (CMV). The University of Utah Health-led study will determine whether antiviral therapy can halt progressive hearing loss in children with a confirmed CMV infection. CMV is the leading non-genetic cause of hearing loss, contributing from 6 to 30 percent of childhood cases.
"Zika is a huge issue globally but CMV, which also causes microcephaly, is actually a bigger problem in the United States," says Albert H. Park, lead investigator of the clinical trial, a professor at U of U Health, and a practicing pediatric otolaryngologist at Primary Children's in Salt Lake City.
Unlike Zika which is transmitted by mosquitos, CMV is passed from person to person by contact with bodily fluids. Although the virus typically causes mild symptoms in children and adults, it can severely impact infants in utero. Each year, about 5,000 babies are born in the United States with permanent problems related to CMV infection. By comparison, 51 U.S. newborns had Zika-related birth defects last year.
This study is being carried out at 30 sites across the country to specifically evaluate whether antiviral medication prevents CMV-caused hearing loss in newborns from getting worse.[/bs_col][/bs_row]
---
Tickets on sale for Red Butte Garden's 'Garden After Dark'[bs_row class="row"][bs_col class="col-sm-4″]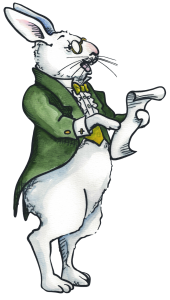 [/bs_col][bs_col class="col-sm-8″]Don't be late for a very important date!
Join us for an enchanted evening as we journey down the rabbit hole to the whimsical, wonderful world of Wonderland. With the help of the White Rabbit, Mad Hatter, Cheshire Cat, Caterpillar and others, we'll discover the large role that the natural world plays in making Wonderland a magical place.
With crafts, activities, light displays and more, join us for Garden After Dark, an indoor/outdoor, costume and kid-friendly experience in the Garden to celebrate Halloween!
$6 Garden Members / $12 General Public / Children age 2 and under free. Click here to purchase tickets.[/bs_col][/bs_row]
---
FALL BREAK INTENSIVE COURSES AVAILABLE[bs_row class="row"][bs_col class="col-sm-4″]
[/bs_col][bs_col class="col-sm-8″]Stay on track to graduate with a Fall Break Intensive Course (Oct. 9-13). Classes are offered Monday through Friday 8 a.m.-5 p.m. with a one-hour lunch. Intensives are offered on campus as well as at the U's Sandy Center location. Intensive classes will be as rigorous as a semester-long class and requires attendance at each class session. In addition to time spent in the classroom, students will be required to complete pre and post work.
Explore options at flexibleoptions.utah.edu.
Questions? Call 801-585-9963.[/bs_col][/bs_row]