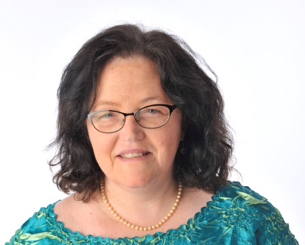 When the Syrian army retook the city of Palmyra from Islamic State forces last year, they found that tombs, monuments and temples of the ancient site has been destroyed. In addition to this form of intentional destruction, looting of archeological sites and military activity around the Middle East has contributed to the loss of many of the earliest artifacts of civilization.
On Thursday, March 8, Blythe McCarthy will speak on the threats to historical sites in the Middle East and the efforts underway to preserve and protect them. Her lecture is part of the "Frontiers of Science" series and is free and open to the public and begins at 6 p.m. in the Aline Wilmot Skaggs Building auditorium. "Frontiers of Science" is hosted by the College of Science and the College of Mines and Earth Sciences.
McCarthy is Andrew W. Mellon Senior Scientist in the department of conservation and scientific research at Freer | Sackler, The Smithsonian's Museums of Asian Art. In 2015 and 2016, she joined the U.S. Department of State's Cultural Heritage Center as a AAAS Science and Technology Policy Fellow. @theU spoke with McCarthy about her role at the museum, her experience in the Department of State and the cultural preservation efforts underway in the Middle East.
What is one of the most memorable objects you've worked with in your role at the Smithsonian?
Every day I work with something different and that's one of the best parts of the job. I really enjoy the learning process. We have the Freer Siege Scene plate, which is an Islamic plate that is painted with enamel. It tells a story of a battle; the actors are named. It's made of over 200 pieces. The amount of time people take to take care of these objects is just amazing.
Why did you pursue a AAAS fellowship?
The Freer gallery was undergoing renovation so I was able to take a leave of absence to be a AAAS fellow and I found this position in the Department of State where I could work in the cultural heritage center with what's going on in Syria and Iraq. It matched my experience because my dissertation was on ceramics from Iraq.
It was a lot different from what I do in the lab, which is what I was looking for. The closure of the lab offered me the opportunity to do something different outside of my normal workday and I could bring back what I learned as a fellow. I met a lot of people who are doing work in this field globally and to be introduced to a lot of organizations I didn't know about as a lab scientist. It was a great broadening experience.
What are the primary threats to cultural heritage sites in the Middle East?
There are different types of loss. We see on the news things like destroying a whole site like Palmyra or Nimrud. But there's also a lot of damage just from the fighting. Archaeological sites are so prevalent over there because civilization was there for thousands of years. Even a tank rolling over a site can do damage to what's under the ground that hasn't been excavated yet. So we don't really know the scale of loss because there's parts of our history that haven't been uncovered. You also have the looting aspect where a lot is lost. We're losing the context of objects as they come out of the ground and we're losing huge well-studied sites, but we're also losing things that we don't know that we're losing.
When you compare this to the scale of the human suffering, people come first. I don't want to minimize that.
What are the challenges to preserving these sites?
There are efforts to protect sites from ongoing conflict and there are efforts to document what might be lost in ongoing conflict. But you can't go into a war zone and start protecting things. And people who are quite capable don't have the resources. There's problems even getting in food aid and medical supplies. As long as there's conflict ongoing, you're really limited in what you can do.
 What is it like for an antiquities expert like yourself to visit Iraq?
I was in Iraq several years ago, right before the invasion of Kuwait. It was not in the state that it's in now. It's an amazing place. I've never been to the north of Iraq; I was in more the middle of the country. If you think of the thousands of years of occupation – you would look around and there were sites all over the place. I wish there wasn't this conflict.
What else would you like people to know before they attend your Frontiers of Science talk on Thursday?
Be careful if you're going to buy any antiquities. One of the surprises for me was that the U.S. is actually one of the largest purchasers of antiquities. That fuels this destruction. We don't want to be the cause of this.