The Office of Undergraduate Studies (UGS) at the University of Utah has launched a new website designed to help students get the most out of their time at the U. The Exceptional Educational Experience (E3) site serves as a hub for finding things happening on campus that align with your personal interests and learning outcomes.
"This year we have spent too much time talking and thinking about what we can't do—focusing on limitations," said Martha Bradley, senior associate vice president for academic affairs and dean of the Office of Undergraduate Studies. "But in UGS we have the mantra—Imagine the Possibilities. We decided to create a website that focuses on ways a student can build an exceptional educational experience, now, during COVID, or any time in the future."
Bradley said the idea for E3 came before the pandemic, but it then evolved into helping students imagine ways they can still have amazing experiences in the context of the virtual world. Whether in person or online, the site helps ensure students know about opportunities for enrichment and inspiration.
"I think especially right now, many students are feeling isolated," said Bradley. "It's harder to meet new people and find a sense of community. Our hope is that this can be a fun and interesting tool for participating in and finding that community both virtually and when we can gather on campus again."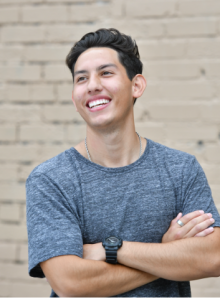 Features
The E3 website has a calendar feature and a "Virtual Sill Center" where students can use the Discord app to connect with peers, staff and faculty and learn about events happening across campus.
A special feature includes student "Experience Curators" who share what has been exceptional about their own experience and recommendations for what others might do.
"These students are great examples of how it's really up to the student to find ways to get involved," said Bradley. "But at the same time, we certainly want to make it as easy and fun as possible to find those events, groups and programs available for students from every major and interest area."
Students are encouraged to peruse the new site and take advantage of all the ways to engage with the U.
Students, staff, and faculty are also all invited to fill out this form to share how they or others are creating an exceptional educational experience at the U,
including programs and events they may be involved in or organizing.
In hopes of helping all members of the U community come together and feel more connected, the share your story­ form invites everyone to tell their story—from difficulties and successes to hardships and triumphs.
"Especially right now when many of us are learning and working apart, sharing our stories and learning what others have experienced can help us better understand each other," said Bradley. "It may allow us to discover we aren't the only ones with a certain experience, and it can inspire us to try new things and meet new people, ultimately leading to an exceptional educational experience at the U."