W-2 Statements W-2 statements are currently being prepared by University Tax Accounting and will be posted no later than Jan. 31, 2015. Sign up for electronic view and find more information about W-2s here.
Contact Tax Accounting with questions at 801-581-3428.
---
WELLU PROGRAM REQUIREMENTS FOR 2015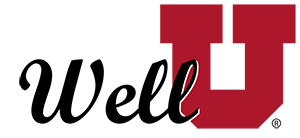 To participate in the WellU program next year, employees must have an annual physical and complete two other participation options.  Schedule your annual physical now – many primary care providers have limited preventive exam appointments, which fill up quickly.  When you schedule your appointment, be sure to schedule it as an annual preventive exam.  When you go to the doctor's office, you should not be asked to pay a copayment or coinsurance amount because the preventive exam is covered 100 percent by the health plan.
Scheduling an annual physical each year with a primary care provider will help your provider get to know you and your health goals and determine the correct preventive screenings.  The provider can help you watch and manage your overall progress year after year.
Over the years, a provider who knows you and your health history can more easily recognize signs that indicate a potential change in your health.  You also get to know the provider and can feel more comfortable asking questions or seeking urgent care in a non-life-threatening situation.  A primary care provider can be a physician, nurse-practitioner or physician's assistant practicing in Pediatrics, Family or General Practice or Internal Medicine.  You can find a list of in-network primary care providers on your health plan's website.
---
STAFF SERVICE AWARDS RECOGNITION
On Jan. 26, 2015, University of Utah President David Pershing and Chief Human Resources Officer Jeff Herring will recognize staff members who reached their 25, 30, 35, 40 and 45 year service anniversary with the university during the 2014 calendar year.
The luncheon and ceremony will be held in the Douglas Ballroom, University Guest House.  Congratulations to all those staff members who reached a major milestone in their career with the U.
You may review a listing of the recipients here.
---