CALL FOR DIRECTOR APPLICATIONS: TAFT NICHOLSON CENTER FOR ENVIRONMENTAL HUMANITIES EDUCATION
The College of Humanities at the University of Utah seeks a tenured professor to serve a three-year term as director for the Taft-Nicholson Center for Environmental Humanities. Located on 16 acres in Montana's Centennial Valley, the Taft-Nicholson Center is a University of Utah satellite campus that serves multidisciplinary groups of students and scholars in the humanities, arts and sciences. The center's mission is to increase environmental literacy, raise environmental awareness and inspire personal connection to and deeper levels of understanding about nature and the greater Yellowstone ecosystem. Students, faculty, artists and community members participate in the center's diverse educational programming—sharing their perspectives on the natural world and preparing themselves to create change in positive and meaningful ways. Information about the Taft-Nicholson Center can be found here.
The Director will be supported by a staff that includes an associate director who will be expected to manage many of the logistical details of the center's operations and who will report to the director.
The primary period of activity at the center is typically June through September.
To apply:
Please submit a letter of application, a curriculum vitae and contact information for three references by Nov. 8, 2105 to jane.denton@utah.edu.
---
RED & WHITE FRIDAY CONTEST


The university kicked off its Red & White Friday weekly contest for the first time last Friday, Oct. 9. Our first contest winner was Elizabeth Murphy who represented her favorite university in a tutu and red University of Utah shirt.
The #redwhitefriday contest continues with a chance to win University of Utah product from The Utah Red Zone Main Campus every Friday so be sure to enter this Friday, Oct. 30.
Click here for official contest details.
---
5TH ANNUAL STUDENT VETERAN OF THE YEAR: CALL FOR NOMINATIONS
Extended deadline: Midnight, Oct. 21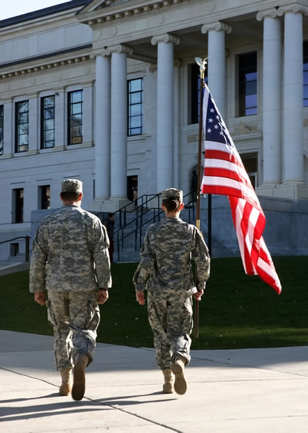 U student veterans will recognize one of their own for outstanding military service, academic performance and community involvement this Veterans Day, Nov. 11, 2015. Student veterans can be nominated by faculty, staff or fellow students, and there is no maximum number of nominations; the more the merrier. Nomination forms and eligibility requirements can be found online at veteranscenter.utah.edu. For more information, contact the Veterans Support Center at 801-587-7722 or vetcenter@sa.utah.edu.
---
RED DRESS GALA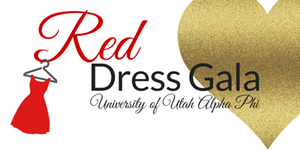 Alpha Phi's 3rd Annual Red Dress Gala
Nov. 6 at 7 p.m.
University Park Marriott Hotel
Heart disease is the number one killer of women in America. Join the ladies of Alpha Phi as they raise money to help combat this fatal disease with their third annual Red Dress Gala. Red Dress Gala is a night of fun, with a silent and live auction, formal dinner, opportunity drawing and much more! Purchase your tickets today and help as the women of Alpha Phi raise money for cardiac research and rehabilitation.
Purchase tickets here.
---
A MINDFUL APPROACH TO WORK/LIFE BALANCE


This workshop for U faculty and staff is designed to introduce participants to mindful strategies for balancing work-life stress. Come learn effective coping tools for navigating the responsibilities of different life roles as well as techniques for managing stress.
Dates: Thursday, Oct. 29-Thursday, Dec. 10.
Location: SSB, 334
Cost: $40
Register online here and email Lauren Weitzman at lweitzman@sa.utah.edu with any questions.
---
PLAN AHEAD FOR FIELD TRIPS
Are you planning field trips, activities, or events with your class or group? If so, plan ahead for special requirements, hazards, approvals, accommodations, liability waivers, equipment needs, transportation requirements, and emergencies. A field trip guideline checklist and approved liability waiver form can be accessed at Risk & Insurance Management website.
---
GARTNER RESEARCH RESOURCES AVAILABLE AT NO COST
If you're a University of Utah faculty member, staff member, or student doing research on IT-related topics, Gartner Research resources are available for you to use at no charge. Gartner, Inc. is the world's leading information technology research and advisory company. Additionally, faculty and staff may request complimentary meetings with Gartner consultants on IT-related topics. Log into the Gartner site using your uNID and CIS password.