DISTINGUISHED INNOVATION AND IMPACT AWARD
Nominations open now, due Dec. 4
The Distinguished Innovation and Impact Award recognizes outstanding faculty innovators for contributions that improved the lives of people. The DIIA recognizes contributions by faculty from all academic disciplines, including health care, energy, environment, business, law, communications, technology or the arts. Awards are given each year to one or two outstanding faculty members who distinguished themselves and the university through entrepreneurial activities that resulted in innovations with a measurable societal impact. Faculty on career, clinical or tenure tracks are eligible. The recipient receives public recognition plus a $10,000 cash award to be used at his or her discretion.
Nominations for this award are accepted throughout the year on behalf of eligible faculty with at least five years of service at the University of Utah. Faculty, administrators and alumni are welcome to submit nominations for this prestigious university award. Past awardees are profiled at the Entrepreneurial Faculty Scholars page.
Letters of nomination containing a short statement outlining the qualifications of the nominee and curriculum vitae for this award are now being solicited. Nominations should be submitted electronically using a nomination form found here. This success of our nomination campaign depends, to a large extent, on the initiative of departments, administrative offices and campus organizations.
The deadline for submission of the nominations is Dec. 4 at 5 p.m.
For more information, call Kataleeya Kumsooktawonge at 801-581-8661 or email kataleeya.k@utah.edu.
Essential documents
---
DESIGN ARTS UTAH 2015 NOW ACCEPTING APPLICATIONS

Applications for professional and student designers are now being accepted for review and possible inclusion in the DesignArts Utah 2015 exhibition at the Rio Gallery from Sept. 4 through Oct. 23. Applications are being accepted online by clicking here. If you prefer, applications may be submitted via CD/DVD delivered to the DesignArts office, located at 300 South Rio Grande Street, Salt Lake City, along with this form.
The deadline for applications is 5 p.m. on July 10.
Partnering once again with Salt Lake Design Week and Craft Lake City to celebrate Utah designers, their designs and their contribution to our quality of life and economic development in Utah. The exhibition reception and celebration on Oct. 16 from 6-9 p.m. will coincide with Salt Lake Design Week and Salt Lake Gallery Stroll at the Rio Gallery in Salt Lake City.
UMFA HIRES NEW CURATOR OF EUROPEAN, AMERICAN AND REGIONAL ART


The Utah Museum of Fine Arts is pleased to announce that Leslie Anderson-Perkins has joined the UMFA staff as the museum's new Curator of European, American and Regional Art.
Anderson-Perkins comes to the UMFA from the Indianapolis Museum of Art, where she was curatorial assistant for European and American painting, sculpture and works on paper. She is the recipient of many prestigious grants, honors and awards, including a Samuel H. Kress Interpretive Fellowship at the IMA, an American-Scandinavian Foundation Fellowship and a Fulbright Fellowship. A specialist in Scandinavian art, she has lectured on a variety of topics related to 19th- and 20th-century European and American art. Her research has been presented at the Frick Collection–Institute of Fine Arts Symposium and the College Art Association, and published in Nineteenth-Century Art Worldwide. Anderson-Perkins is completing her doctorate in art history at The Graduate Center, City University of New York.
"Leslie is an incredibly smart and talented curator whose depth of scholarship, passion for research and curatorial creativity will be invaluable as she brings a fresh eye to these important collections and plans new ways of presenting them to our visitors," said Gretchen Dietrich, the UMFA's executive director.
"I am elated to join the UMFA's staff," Anderson-Perkins said. "I am especially looking forward to working with colleagues to identify new narratives and connections among objects in this fine permanent collection and to helping visitors engage in fresh ways with these important works of art."
Read the full press release here.
---
DARS DOWN FOR MAINTENANCE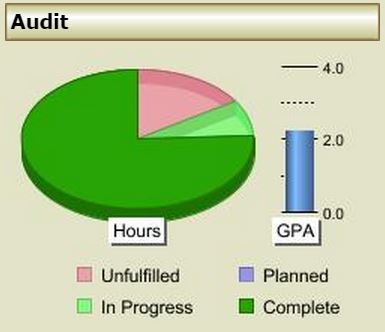 DARS will be down for routine maintenance on the following dates:
· Friday, June 19 starting at 5:30 p.m. with a return to service by 8 a.m. on June 20
· Saturday, July 18 at 5 a.m. with a return to service by 8 a.m. on July 20.
If you experience any issues after these two routine maintenance procedures, please contact the Campus Help Desk at 581-4000 and use DARS option.
---
CHANGES TO SCHOLARSHIP POLICIES
As a follow-up to Senior Vice President for Academic Affairs Ruth Watkins' email regarding Senate Bill 253, the Financial Aid Office and University Scholarship Office have been working with the Office of General Counsel to create procedures on how to accommodate the new legislation.
Scholarship administrators will receive more detailed procedural information shortly, via the Scholarship Office email list. If you are not on the email list but would like to be added, please email the University Scholarship Office at scholarship@sa.utah.edu.
For more information and downloadable forms, please visit: financialaid.utah.edu/SenateBill253.php.
---
NOMINATE A LEADER FOR THE UTAH ETHICAL LEADERSHIP AWARDS


Do you know of a business, nonprofit or governmental agency that truly embodies ethical leadership? You should enter them into the Utah Ethical Leadership Awards competition, sponsored by the Community Foundation of Utah, Daniels Fund and the Daniels Fund Ethics Initiative at the Eccles School.
"Our collective goal is to recognize leadership in Utah businesses, non-profit organizations and government entities that embody best practices in ethical behaviors," competition leaders said.
Any business, government entity or nonprofit in those sectors with ethical standards is encouraged to apply by the July 15 deadline. Click here for more information and to apply for the award.
One organization from each sector will be recognized. A specific honor, the Bill Daniels Ethical Leadership Award, will go to the winner of the business category. The three awards will be given at a Sept. 11 awards breakfast, based on the criteria discussed below.
The Utah Ethical Leadership Awards are designed to recognize organizations that embody the spirit of ethical leadership exhibited by Bill Daniels. Daniels believed deeply in ethics and integrity and in the importance of absolute ethical principles. As an exceptionally honest and fair businessman, he always based his decisions on what he believed was right – not what he thought was best for himself or his company. This attitude and style of conducting business earned Daniels incredible respect and loyalty throughout the business world. Learn more about Daniels and his business and philanthropic role in Utah here.
Nominees for the Utah Ethical Leadership Awards will be judged against the Daniels Fund Ethics Initiative Principles in determining the award winner. The principles are the following:
1. Integrity – Act with honesty in all situations.
2. Trust – Build trust in all stakeholder relationships.
3. Accountability – Accept responsibility for all decisions.
4. Transparency – Maintain open and truthful communications
5. Fairness – Engage in fair competition and create equitable and just relationships.
6. Respect – Honor the rights, freedoms, views and property of others.
7. Rule of Law – Comply with the spirit and intent of laws and regulations.
8. Viability – Create long-term value for all relevant stakeholders.
---