ARE YOU AT RISK FOR DIABETES?


Click here and take the quiz on the right side of the page to see if you're at risk for diabetes. If you a score nine or higher, the answer is yes.
If the answer is yes, and you're a faculty or staff member, and you want to join a 12-month research study that will help you learn more about decreasing your risk for diabetes, contact the University of Utah Diabetes Prevention Research Program at DPP@utah.edu and provide your phone number. A Diabetes Prevention Program lifestyle coach will call you back and ask you a series of questions to determine your eligibility.
Click here to watch a video from University of Utah Health Care with facts about pre-diabetes you might want to know.
---
WHY DO YOU HAVE HEALTH INSURANCE?
By Allison Mathis, Health Plans Marketing Manager
Not having health insurance is a gamble on your financial future.
You may be healthy now, but life happens. Sudden or serious illness (cancer, diabetes, appendicitis) or a traumatic event (ski accident, car crash) can leave you with massive medical bills. Did you know that not being able to pay high medical bills is one of the most common reasons people file for bankruptcy?
Consider these facts:
• The average cost of a trip to the emergency room for an adult is about $700, not including any tests or hospitalization, which may increase the bill to well over $1,000.
• A broken leg can cost up to $7,500.
• Average costs for childbirth are up to $8,800, and well over $10,000 for C-section delivery.
• The total cost of a hip replacement can run a whopping $32,000.
While we are talking about numbers, not having health insurance can cost you even more. If you didn't have coverage by Jan. 1, 2014, many had to pay a tax starting at $95 per adult or 1 percent of annual income (whichever is greater) in 2014. In 2016 that number grows to $695 per adult or 2.5 percent of annual income (whichever is greater).
As if the financial ramifications aren't enough, the lack of health insurance means no access to preventive care and primary care. The law requires health insurance plans to cover annual checkups and preventive care – mammograms, vaccinations, colonoscopies and prostate cancer screenings – without a co-pay. This means you're more likely to stay healthy and catch health problems early when they're easier and less expensive to treat.
The costs of having health insurance are really nothing compared to the potential costs of not having health insurance. Health, financial stability and peace of mind can go a long way.
Have a question about your health insurance? Haven't signed up yet? Know someone who needs health insurance?
Did you know that the University of Utah has its own health insurance company called University of Utah Health Plans? UUHP has 135 employees located in Murray, but they are on the road piloting a mobile service and sales center to bring customer service to you. Find a location and time that works best for you by visiting the website uhealthplan.utah.edu or visiting the page on Pulse. Locations are added and updated monthly.
Visit uhealthplan.utah.edu, for more information.
Sources:
1HHS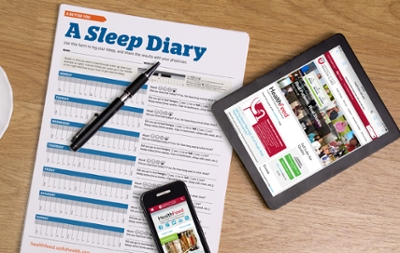 TRACK YOUR SLEEP FOR BETTER ZZZs
When is the last time you got eight hours of uninterrupted sleep and woke up feeling rested and ready to take on the day? It's probably been awhile, according to Bryce Williams, D.D.S., an oral and maxillofacial surgeon at University of Utah Health Care.
Read the full article here.
For more expert health news and information, visit healthcare.utah.edu/healthfeed.
SHOULD YOU BE SCREENED FOR ORAL CANCER?

Huntsman Cancer Institute
Each year, 40,000 Americans develop oral, head and neck cancers. HCI holds a free oral cancer  screening clinic every year. A screening is looking for cancer before a person has any symptoms. Screening for oral cancer may also be done during a routine checkup by a dentist. If oral cancer is found early, it is much easier to treat.
 Who should get screened for oral cancer?
Consider getting screened if you have a history of tobacco use (including cigarettes, cigars, pipes, and smokeless/chewing tobacco) or any of these symptoms:
A sore in the mouth that doesn't go away
Trouble swallowing
Voice changes
A growth or swelling in the mouth or neck
Loose teeth or dentures that no longer fit well
A white or reddish patch on the inside of the mouth
A lump or thickening on the lips, gums or mouth
Bleeding, pain or numbness in the lips or mouth
Other conditions that are not oral cancer may cause these same symptoms.
What happens at the oral cancer screening?
A doctor will look into your mouth and feel your neck. The screening will last about five minutes.
When is the free oral cancer screening at HCI?
Saturday, April 4 | 9 a.m.-12 p.m.
HCI's Cancer Hospital, Outpatient Clinic 1A
1950 Circle of Hope
Please call for an appointment at 1-888-424-2100.
For more news from Huntsman Cancer Institute, visit circleofhopeblog.com.